Fired Netflix Trans Employee Doesn't Want Dave Chappelle's Special Taken Down
The transgender Netflix employee who was fired for allegedly leaking sensitive information has revealed that they do not want Dave Chappelle's controversial comedy special, The Closer, to be taken down by the streaming giant.
Former Netflix program manager B. Pagels-Minor was let go earlier this month for "sharing confidential, commercially sensitive information outside the company" that was published in a Bloomberg article—allegations they have denied.
And Pagels-Minor has stated that they believe Chappelle's special should still be available on the streamer's platform, amid backlash over comments he made about transgender women in the special.
Making an appearance on Audacy's Channel Q, Pagels-Minor said on the Let's Go There with Shira & Ryan podcast: "So that's one of the things that I think has been most misconstrued. People who talked about wanting the concept to come down were pretty much all external individuals. They were not internal Netflix employees.
"One of the things that happens when you are a Netflix employee, is that you do understand the cultural value of Netflix...Taking down the special was not a demand from the internal team, because that would've went against the cultural values of Netflix.
"The ask was always quite simply, how the heck we lower the amount of harm that this type of content creates—there's a few different ways to do that. One aspect is to make sure that you're actually creating a trans-affirming content.
"The second thing, is also potentially ensuring the people understood the content in this special could be considered transphobic, or homophobic so people are aware. These are all reasonable demands."
Amid the outcry among Netflix employees over the Chappelle's special, software engineer Terra Field spoke out about being suspended—and quickly reinstated—after attending a company quarterly business review (QBR).
"The suspensions, again, were a very weird and strange thing," Pagels-Minor said. "Essentially what happened is that some individuals were told, 'Hey by the way, Ted is discussing the special in this meeting.'
"So those individuals sought out a leak to join that meeting, and a director actually gave a link to those individuals, and they attended the meeting. And then they were suspended later for attending the meeting because it was indicated that it was actually a QBR meeting—which is quarterly business results—from what I understand now, is historically director level or above meetings.
"However, it was a livestream, so no one was able to talk or comment or disrupt the meeting, so some of the characterization, for instance, these people bust into the room and disrupted, that's not what happened."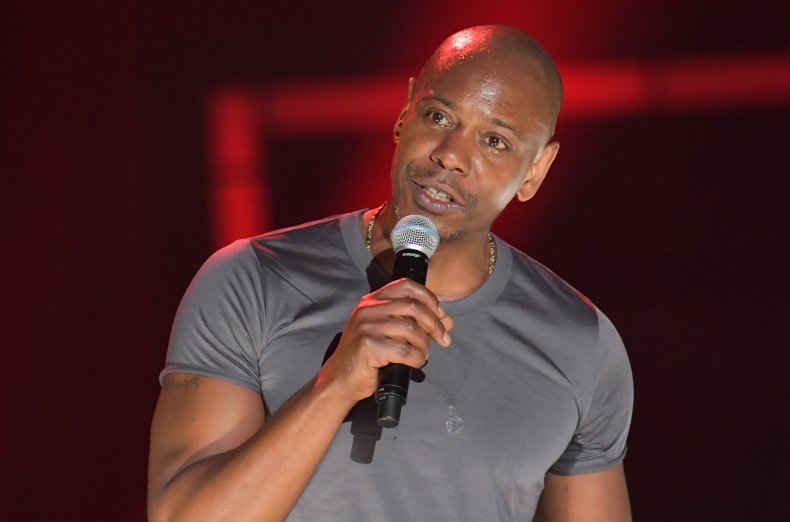 "They literally sat back listened quietly and that conversation happened quietly," Pagels-Minor went on. "From what I understand, they were then suspended because there was a question of whether they had ill-intent for joining that meeting.
"And after that the termination was that, one, not only did they have ill-intent, they were just trying to get information, but that a director—someone who actually had permission to attend the meeting—gave the link to them, so why would someone not expect that they couldn't attend something that was given to them."
Pagels-Minor was a prominent member of the Employee Resource Group for transgender and non-binary employees, known as Trans* at Netflix.
Last week, the group staged a walkout after presenting Netflix with a list of demands regarding "areas of content investment, employee relations and safety, and harm reduction, all of which are necessary to avoid future instances of platforming transphobia and hate speech," according to The Verge.
Ahead of the walkout, Netflix said in a statement, reported by Bloomberg's Lucas Shaw: "We value our trans colleagues and allies, and we understand the deep hurt that's been caused. We respect the decision of any employee who chooses to walk out, and recognize we have much more to do both within Netflix and our content."
Addressing the employee demands, Pagels-Minor said on Channel Q: "First and foremost, I want them to take action on the very reasonable list of asks that the trans community has—the entire ask list is invest in content, hire people, be more thoughtful."
Speaking of what they want personally from Netflix, Pagels-Minor added: "I want reasonable severance for myself so that I can have my baby next month and spend some time with my baby... and then I'll go do something else.
"I'm very fortunate in that way. I know I have a specific skillset and I know I'll be able to get another job doing this type of work one day."
In a video shared on Instagram this week, Chappelle has been shown saying he is open to conversation with the transgender community amid ongoing criticism, though he noted: "I am more than willing to give you an audience, but you will not summon me. I am not bending to anybody's demands."