A new study shows the financial support Americans received through the economic stimulus package Congress passed in March prevented around 12.5 million people from falling below the poverty line.
The financial assistance provided by the Coronavirus Aid, Relief, and Economic Security Act was effective for those who had access to it, researchers with Columbia University's Center on Poverty and Social Policy found last month.
Though the initial money Congress provided to American workers prevented many of those who became unemployed due to the coronavirus pandemic from falling below the poverty line—which in the U.S. includes any worker who makes less than $12,760 annually or a family of four that makes less than $26,200 per year—researchers said the numbers likely will not hold if unemployment numbers remain high and more financial aid isn't provided soon.
"If high unemployment rates persist beyond July 2020, additional income support will be needed to prevent subsequent increases in economic insecurity and hardship," researchers said in a press release.
The CARES Act was passed quickly as lawmakers realized the stay-at-home orders imposed by many governors across the country to combat the pandemic was resulting in rapidly rising unemployment numbers. Over the last few months, a record number of Americans filed for unemployment, causing the percentage of unemployed Americans to reach highs not seen since before the World War II era.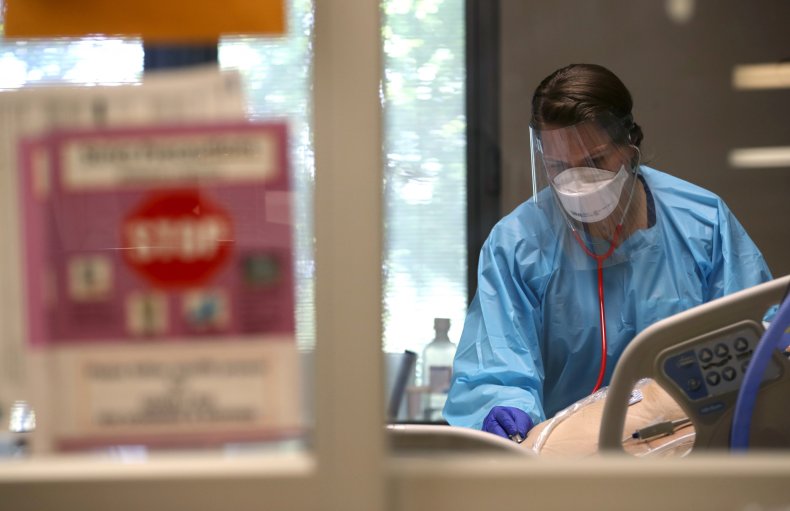 With so many Americans forced out of work and employers unable to bring them back because of government-mandated shutdowns, Congress passed the CARES Act to provide qualifying Americans with a one-time $1,200 stimulus check, extended unemployment benefits and extra weekly unemployment payments for those out of work due to the pandemic.
According to the Columbia University researchers, the poverty rate before the pandemic impacted the U.S. economy was about 12.5 percent. That number would have risen to 16.3 percent without the CARES Act funding given the nation's unemployment numbers, researchers said. That 3.8 percent difference equates to nearly 12.5 million people, based on population estimates by the U.S. Census Bureau.
Though the number of Americans protected from falling into poverty is significant, researchers warned that not all Americans had access to the stimulus support—and if a second stimulus bill is not passed soon, those who had the initial access would lose economic momentum once the extra weekly unemployment support expires at the end of July. In the study, researchers projected that Black and Hispanic workers were more than twice as likely to fall below the poverty line due to unemployment resulting from the pandemic as white Americans.
"The CARES Act explicitly leaves out many individuals from receiving income transfers: approximately 30 million income-eligible individuals from the Recovery Rebates and those without work authorization from unemployment benefit expansions," the study said. According to data released by the Centers for Disease Control and Prevention last month, Black and Latino communities have also contracted the virus at higher proportions than white Americans.
While those who did have access to the CARES Act funding staved off poverty for now, researchers said a change could come if additional funding is not provided soon.
"This strong effect on poverty rates is primarily due to high levels of income transfers concentrated in the first half of the year, potentially leaving families with little to no benefits in the second half of the year," the study said.
Debate regarding what a potential second stimulus package would look like has ranged widely since the first package was passed in late March. While most congressional legislators agree a second stimulus will be necessary, it's unclear whether a possible bill will focus on financial support for American individuals or small businesses.
Senate Majority Leader Mitch McConnell has over the last two months said it is likely a second stimulus will be passed before the summer is over. Last week, the senator said relief efforts would be focused on "kids, jobs and health care."
Newsweek reached out to McConnell's office for comment but did not receive a response in time for publication.