Five Times Prince Harry Could Have Owned Mistakes Instead of Blaming Media
Prince Harry and Meghan Markle have launched searing criticisms of the British media, the palace and royal family members but have appeared reluctant to take responsibility for their own mistakes.
The Duke of Sussex said that Prince William once attacked him, Kate Middleton admitted to making Meghan cry over bridesmaids dresses and Queen Camilla leaked stories about him.
But among the blame attributed by Harry and Meghan, little falls on their own shoulders in Harry's book Spare.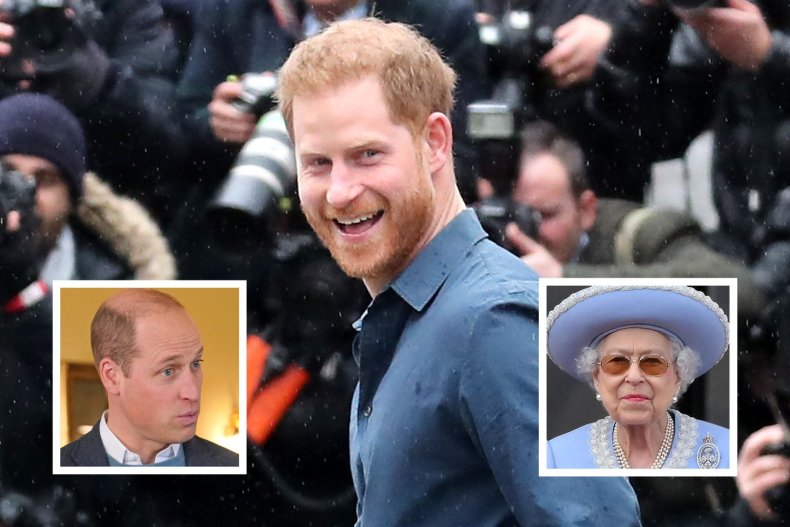 Harry also told Anderson Cooper on 60 Minutes that he has offered to apologize for anything the couple did wrong but is still waiting for his family to give specifics.
He said: "The ball is very much in their court, but, you know, Meghan and I have continued to say that we will openly apologize for anything that we did wrong, but every time we ask that question, no one's telling us the specifics or anything."
However, there are plenty of opportunities for the couple to reflect on their own decisions and Harry's own book does account for complaints made by his brother.
Prince Harry Accused of 'Blindsiding' Queen Elizabeth II
Harry and Meghan quit the palace in January 2020 after attempting to negotiate a new part-time status while living in North America.
They had already discussed their intentions with family members over the phone from Canada but were told at the last minute that a planned meeting with the queen could not go ahead.
The couple then put their detailed exit plans online through their now defunct Sussex Royal website, leading to allegations they had blindsided the monarch.
Harry told Netflix: "This idea that I supposedly blindsided my grandmother just never happened. I have so much respect for her."
CNN was among those to report the narrative in a January 2020 article which read: "The 93-year-old sovereign had expressly asked Harry to hold off releasing any statements regarding the couple's future, CNN understands. The mood in the palace on Wednesday night was one of deep disappointment."
"Clearly conversations over the Sussexes' future were already underway internally and the monarch wanted to give royal households time to reach some sort of resolution," the article continued.
"Instead, her grandson blindsided the family by taking the somewhat nuclear option of going public which ultimately, CNN has been told, left the queen 'upset.'"
The prince could legitimately dispute the specific term "blindsided," arguing as he has done that the royals did know he wanted out.
However, his defense both to Netflix and to Oprah Winfrey in March 2021 that he could not have blindsided her because he has too much respect does not address the accusation that he was asked not to post on the website and did it anyway.
Meghan told their documentary: "This has been on going for months and months. I think in some people's mind this was me going: 'Post!'—What?"
Harry said: "I'd sent an email to the three most senior private secretaries saying, 'Let's get together and have a meeting. Let's talk about this.' Because what was happening, what was playing out in public, was crazy. That meeting was rejected."
The duke may have a legitimate case to make about struggling to arrange a formal meeting but that still leaves plenty of space for him to acknowledge that posting to the website was also not the way Elizabeth conducted royal business during her 70 years on the throne.
There is a clear account in not only the British media but also the U.S. media suggesting doing so was unwelcome.
Prince Harry's Afghanistan Kills
Harry's book Spare detailed his experiences in fighting on the front line in Afghanistan, including the number of Taliban fighters he killed—25.
He wrote: "While in the heat and fog of combat, I didn't think of those 25 as people. You can't kill people if you think of them as people.
"You can't really harm people if you think of them as people. They were chess pieces removed from the board, Bads taken away before they could kill Goods."
The passages triggered allegations he had compromised his own security and threatened the security of British troops overseas by making them a target for reprisals.
Harry responded in strong terms during an appearance on The Late Show when he told Stephen Colbert: "Without doubt, the most dangerous lie that they [the British media] have told, is that I somehow boasted about the number of people I killed in Afghanistan.
"My words are not dangerous, but the spin of my words are dangerous to my family."
However, any threat to his family is likely to come from the Taliban or their sympathizers and the Taliban's reaction focused not on the boasting but his account of "chess pieces."
The Taliban statement read: "Mr. Harry! The ones you killed were not chess pieces, they were humans; they had families who were waiting for their return.
"Among the killers of Afghans, not many have your decency to reveal their conscience and confess to their war crimes."
Few in America are likely to agree with the Taliban's argument that Harry was guilty of war crimes but there is nothing in particular to suggest it was the British media's spin about "boasting" that created any security threat.
Harry could therefore accept that the words he chose to publish have at the very least played a role in any danger to his family.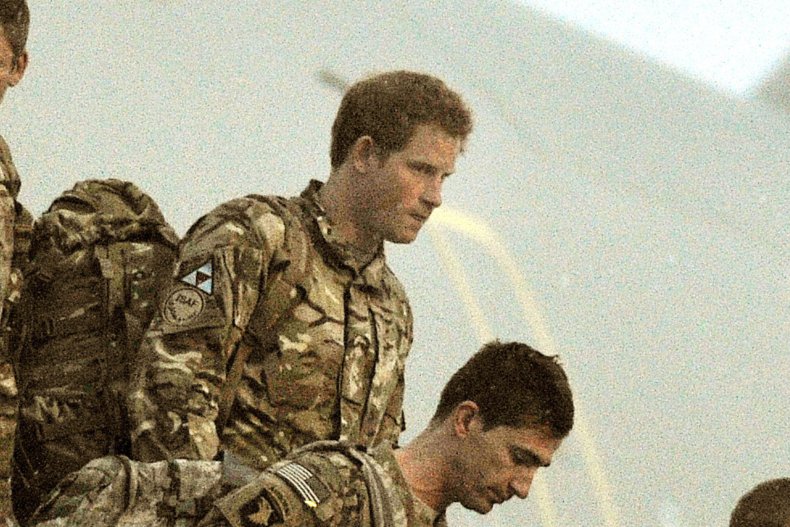 Prince Harry, Meghan Markle and Unconscious Bias in the Royal Family
Meghan accused an unnamed royal of expressing "concerns" about how dark her unborn child's skin might be, sparking an international debate about racism in the royal family.
Prince Harry, though, told both ITV and 60 Minutes that he and Meghan did not accuse the royals of racism, framing that as a British media narrative.
Journalist Tom Bradby asked the duke about the issue and Harry said: "No, I didn't. The British press said that. Did Meghan ever mention that they're racist?"
He suggested instead that there is a "difference between racism and unconscious bias."
The revelation was striking not least because it mounted an implicit defense of Prince William's words in the days after the Oprah Winfrey interview: "We are very much not a racist family."
There is also plenty that Harry and Meghan could take responsibility for that was not the British media's fault.
They did not say the royals were racist but they also did not say it was unconscious bias either, meaning they left the situation needlessly ambiguous.
The Sussexes then waited a year and nine months before refuting the narrative that the royal in question was racist.
Rather than pinning the confusion entirely on the British media, they could quite easily have acknowledged that they left a cloud hanging over Harry's family that they could have dispelled with a single public statement issued by their PR team.
A 'Poisoned' Atmosphere at Kensington Palace
Meghan was accused of bullying two PAs out of Kensington Palace in the days before their Oprah Winfrey interview in March 2021, sparking a strongly worded clap back from their team.
"Let's just call this what it is," their spokesperson said. "A calculated smear campaign based on misleading and harmful information."
However, Harry's account of life at Kensington Palace is far closer to the allegations against Meghan than that initial statement acknowledged, though he continues to deny that Meghan was at fault.
In Spare, he wrote: "It didn't help that everyone was working around the clock. There were so many demands from the press, such a constant stream of errors that needed clearing up, and we didn't have nearly enough people or resources.
"At best we were able to address 10 percent of what was out there. Nerves were shattering, people were sniping.
"In such a climate there was no such thing as constructive criticism. All feedback was seen as an affront, an insult. More than once a staff member slumped across their desk and wept.
"For all this, every bit of it, Willy blamed one person. Meg. He told me so several times, and he got cross when I told him he was out of line. He was just repeating the press narrative, spouting fake stories he'd read or been told."
It is not clear what fake stories Harry was referring to since the British media did not nickname Meghan "Duchess Difficult" until months later.
However, it would appear on this occasion, in summer 2018, a few months after the royal wedding, William did in fact tell Harry what the Sussexes had, in his mind, done wrong.
Harry may well have disagreed, and who is to say he would be wrong to, but William's allegation in the book is clear.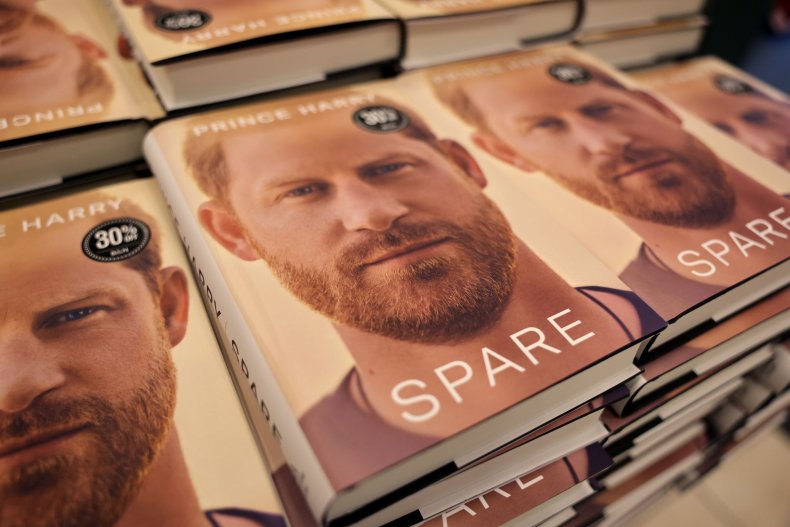 Meanwhile, Harry blamed what he described as a "poisoned" atmosphere at Kensington Palace on "the real villains" who were brought in by William "from Government, who didn't seem impervious to this kind of strife—but addicted to it."
The prince dismissed the allegations against Meghan, writing: "I never heard her speak a bad word about anybody, or to anybody."
Whatever took place, the couple's initial public statement about a smear campaign did not account for the real life "poisoned" atmosphere at the office they shared with William and Kate Middleton, nor of the real-life emotions of the staff who were slumped weeping over their desks.
Harry's account that "there was no such thing as constructive criticism" and "all feedback was seen as an affront, an insult" also suggests there was at least some tension, even if he believes that taking the blame would be unfair.
Harry's Naked Photos in Las Vegas
Prince Harry said he was "skinned alive" by the British press after being photographed partying naked with a blonde woman while he was dating former girlfriend Cressida Bonas in August 2012.
"My sense of guilt and shame made it hard at moments to draw a clean breath," he wrote in Spare.
"Meanwhile, the papers back home had already begun skinning me alive. The
Return of Hooray Harry. Prince Thicko Strikes Again."
Later in the book, he added: "The British papers, even knowing I was off to war, continued to vent and fume as if I'd committed a capital offense."
The photos had in fact been published not by the British media but by TMZ in America, while the U.K. press observed palace requests to protect Harry's privacy for several days.
There was certainly criticism of Harry back home but defense of him too, including in Rupert Murdoch-owned tabloid The Sun which was the first to run the images.
David Dinsmore, the paper's managing editor at the time, said in an online video: "We're also big fans of Prince Harry, he does a huge amount of work for this country and for the military and for the image of both of those institutions.
"We are not against him letting his hair down once in a while. For us this is about the freedom of the press.
"This is about the ludicrous situation where a picture can be seen by hundreds of millions of people around the world on the internet, but can't be seen in the nation's favorite paper read by 8 million people every day."
It is a remarkably positive account given that the prince, as the pictures show, was naked with another woman at a time when he was in a relationship.
The Sun is not known for being so understanding and it is not as if America does not have newspapers who shame stars.
While they did not get the scoop, such is The New York Post's commitment to outing wayward celebrities that they sell mugs emblazoned with their famous slogan: "If you don't want it on Page Six, don't do it."
Describing how he and the blonde stranger wound up naked together, Harry wrote: "I suggested we up the stakes. How about a game of strip pool?"
He argued "it was harmless, silly, or so I thought," but later added: "I berated myself: How had I let it happen? How had I been so stupid? Why had I trusted other people?
"I'd counted on strangers having goodwill, I'd counted on those dodgy girls showing some basic decency, and now I was going to pay the price forever."
While Harry does acknowledge feeling "stupid" as well as "guilt" and "shame," it is difficult to see how it was the fault of the "dodgy girls" when it was Harry who, despite having a girlfriend, suggested nudity.
The British press, by contrast, complied initially with requests to surpress the pictures while TMZ and social media ran riot with them.