Prince Harry Says Queen Ghosted Him and Meghan Markle for a Week Amid Royal Exit
Prince Harry says Queen Elizabeth II ghosted him and Meghan Markle for a week as he tried to discuss their plans to leave the royal family.
CBS This Morning dropped new clips from Oprah Winfrey's bombshell interview with the Duke and Duchess of Sussex.
Harry and Meghan have been careful not to target their most serious allegations at the queen and Prince Philip but did have one complaint about Britain's head of state.
Prince Harry told how the couple flew into Britain in early January last year having been told they would be able to meet with Elizabeth.
However, on touching down in the U.K. the duke said he got a message from his private secretary to say the queen's private secretary had cancelled.
Harry said: "That announcement that we put out on 8 January in 2020 (on stepping aside as working royals)—the contents of that were put into a letter to the institution—to my father, which was then shared at the end of December, when we were in Canada.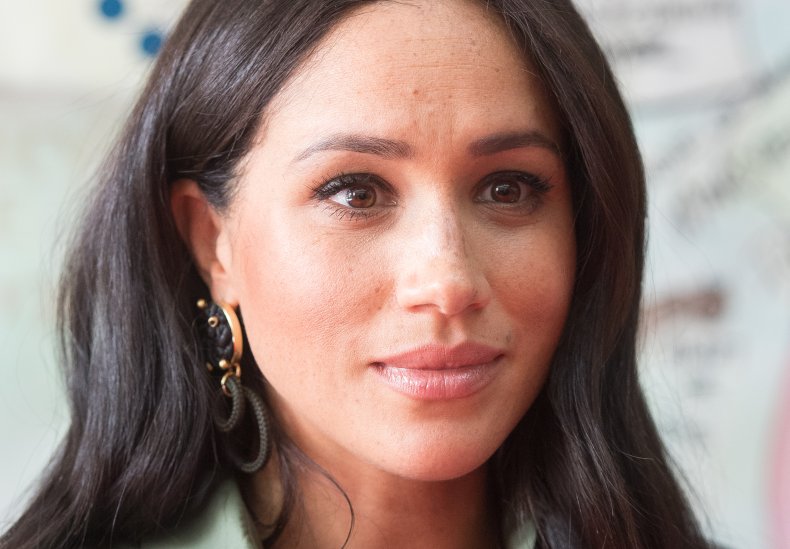 "And to then get back on the 6th after my grandmother had said 'the moment you land come up to Sandringham, we'd love to have a chat, come and have tea—why don't you stay for dinner because it's going to be a long drive and you're going to be exhausted.'
"The moment we landed in the UK I got a message from my private secretary, Fiona at the time... cutting and pasting a message from the Queen's private secretary, basically saying 'please pass on to the Duke and Duchess of Sussex that he cannot come to Norfolk. The Queen is busy, she's busy all week... do not come up here.'
"So I rang her from Frogmore that night and said 'I was thinking about coming anyway, but I hear you're now busy.'
"And she said 'yes, there's something in my diary that I didn't know that I had'. And I said 'what about the rest of the week?' and she goes oh, that's busy now as well'.
"I didn't want to push because I knew what was going on..."
After failing to arrange a meeting with Elizabeth, they then shared their exit plans online through their now defunct Sussex Royal website.
The move sparked allegations in the media they had blindsided the monarch by not warning her of the announcement.
The prince suggested that despite being queen, Elizabeth's decisions are influenced by the advisors around her.
Another new clip showed Prince Harry saying his decision to leave Britain was motivated by racism.
He told Oprah racism "was a large part of it" and added that he did not think the British public were bigoted but that he thought the press were.
The prince said: "If the source of information is inherently corrupt or racist or biased then that filters out to the rest of society."
He went on to claim he did not receive much by way of sympathy for the fact they had decided to leave.
Harry told Oprah: "No, sadly not, the feeling is this was our decision therefore the consequences are on us.
"And despite three years of asking for help and visualising how this might end. It's been really hard because I am part of the system with them, I always have been. I've been very aware that my brother can't leave the system but I have."