FKA Twigs Fans Shocked at TikTok About Men Requesting Nudes From Her
FKA twigs has shocked fans by revealing that she has had to deal with one of the modern world's increasingly unpleasant issues—being asked for nude photos in the early stages of dating someone.
The British singer, 34, on Monday took to her TikTok account, where she shared footage of herself getting her hair done as Lana Del Ray's song "Norman F****** Rockwell!" served as the soundtrack.
While glancing at the camera during the 8-second clip, FKA twigs mouthed the lyrics to the track, which included: "''Cause you're just a man / It's just what you do."
Captioning the footage, the musician wrote: "when you're in the talking stage and he suddenly asks for a nude."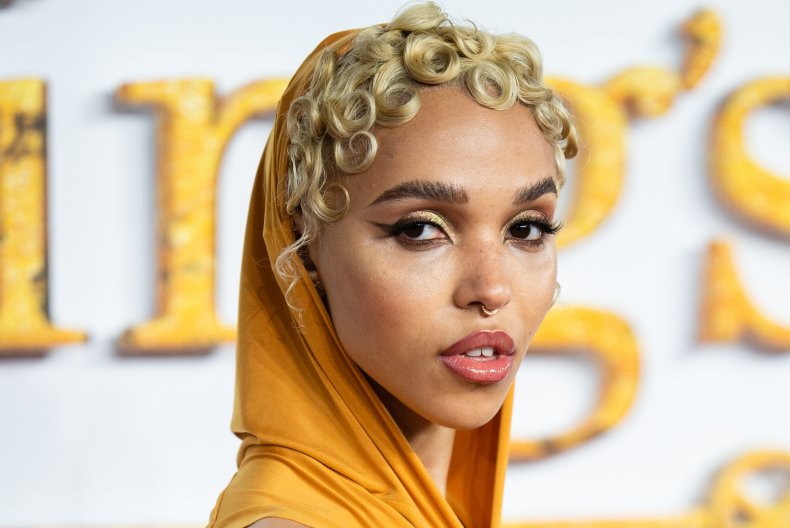 A number of her fans reacted with shock at the revelation, with one commenting under the video: "I would think famous people get more chivalry than that."
Responding to that comment, another said: "nope they prob have it even worse."
Sharing how relatable the post was, another fan said that "this happens so many times! we could be getting on so well, then he instantly ruins the whole thing by doing that. then he gets instantly blocked."
In the hours since its upload, the video has clocked up more than 1.7 million views.
Back in 2018, a University of Arizona researcher looked into young people's motivation for sending sexually explicit images of themselves electronically.
Then-sociology doctoral student Morgan Johnstonbaugh asked more than 1,000 college students from seven U.S. universities with an average age of 20 to discuss the last time they sent a nude or semi-nude photo of themselves to another person.
Presented with a list of 23 possible reasons for why they did it, Johnstonbaugh found that the odds were four times higher for women than men to explain that they sent the images to prevent the recipient from losing interest, or looking at photos of others.
This, Johnstonbaugh said, likely points to a double standard.
"The sexual double standard is this idea that's perpetuated in society that men and women have different types of sexuality—that men have uncontrollable, voracious desires, whereas women are capable of making moral decisions and acting as the gatekeepers to sexual activity," Johnstonbaugh explained.
"With this idea in mind, women may feel pressured to share images with their boyfriends in order to keep them interested or to please their appetite."
However, Johnstonbaugh also found that the odds also were four times higher for women than men to say that they sent the images as a way to feel empowered. Women were also twice as likely as men to say they sent the images in a bid to boost their confidence.
"Women might find sexting to be really empowering because you can create a space where you feel safe expressing your sexuality and exploring your body," Johnstonbaugh said.
Making the matter more complex, a number of women who took part in the survey said that they found sending nudes and sexting both empowering and disempowering.
"The fact that women are more likely to feel both empowered and disempowered—that they're selecting both of these options when thinking about the same event—highlights the fact that women have more to gain from a potentially beneficial interaction, but they also have more to lose," Johnstonbaugh said.
FKA twigs, real name Tahliah Barnett, is among a number of artists who recently spoke out about their record labels requiring them to post videos on TikTok.
The singer claimed that she was reprimanded by her label for not posting frequently enough.