'The Flight Attendant' Season 2: Release Date, Cast, Trailer, Plot
The Flight Attendant returns this April for Season 2 on HBO Max—and things are about to get even more messed up for Cassie Bowden (Kaley Cuoco).
The second season trailer sees Cassie juggling her life as a flight attendant and CIA asset. But just as everything seems to be going well, it looks like some serious shady guys are trying to frame her via a series of doppelgangers.
The Flight Attendant Season 2 trailer also introduces some new characters joining the show—including the Oscar-nominated actress the HBO Max show has cast as Cassie's estranged mother.
Read on for everything we know about the release date, cast, trailer and plot of one of April's most hotly-anticipated shows.
When is The Flight Attendant Season 2 coming out?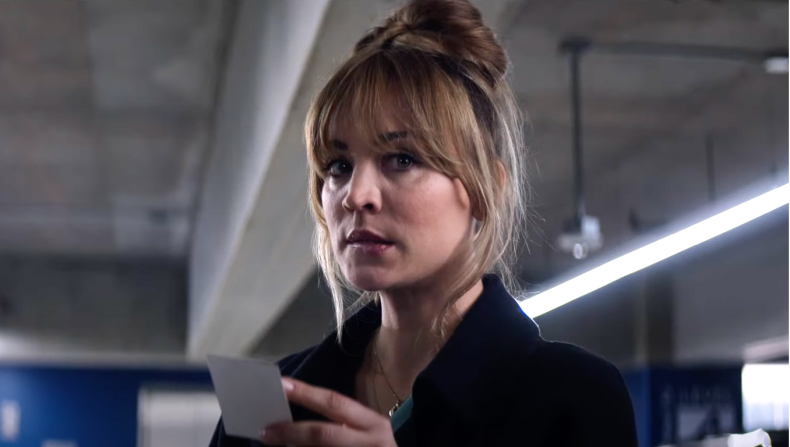 The Season 2 premiere is set for April 21, 2022, when HBO Max will release the first two episodes.
When the series first aired in November 2021, HBO Max released the first three episodes one week, then two episodes a week until the season finale, which was aired alone. Things are changing slightly for Season 2. This time, HBO Max is releasing two episodes on April 21 and two on April 28. After that, episodes air weekly until the finale on May 26.
Who is in the cast of The Flight Attendant Season 2?
Confirmed to be returning are the following:
Kaley Cuoco—Cassie Bowden
Zosia Mamet—Annie Mouradian
Griffin Matthews—Shane Evans
Deniz Akdeniz—Max
Rosie Perez—Megan Briscoe
T.R. Knight—Davey Bowden
Audrey Grace Marshall—Young Cassie
Yasha Jackson—Jada Harris
Season 2 also sees a number of new cast members joining the show. Chief among them is Basic Instinct star Sharon Stone, playing the role of Cassie's mother Lisa, who per the official character bio "would prefer to stay estranged" with her daughter. That does not stop Cassie from knocking on her door, however, in the trailer for the new episode.
Also joining the main cast of the new season are Mo McRae (Rebel) as CIA officer Benjamin Berry, Soundtrack's Callie Hernandez as bounty hunter Gabrielle Diaz and Gentefied's JJ Soria as her partner Esteban.
Also joining the Flight Attendant Season 2 cast in recurring roles are Alanna Ubach, Cheryl Hines, Jessie Ennis, Mae Martin, Margaret Cho, Santiago Cabrera and Shohreh Aghdashloo. In the Season 2 trailer, we learn that Star Trek: Picard star Cabrera is playing a romantic partner of Cassie's, while Feel Good's Martin is a fellow flight attendant.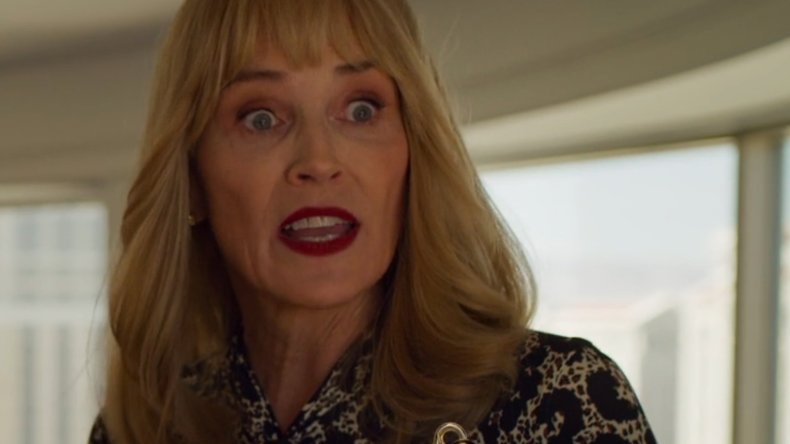 What will happen in The Flight Attendant Season 2?
The official synopsis reads: "Cassie Bowden (Kaley Cuoco) is living her best sober life in Los Angeles while moonlighting as a CIA asset in her spare time. But when an overseas assignment leads her to inadvertently witness a murder, she becomes entangled in another international intrigue."
In a Deadline interview, Cuoco offered more information as to where Cassie is at in Season 2. The former Big Bang Theory star said: "I was very clear when we decided we wanted to do a second season, that I didn't want Cassie to all of a sudden be like an amazing FBI agent.
"We are going to be adding in that slight CIA asset on the side. [Cassie] moves to L.A., first year sober, and she makes all the wrong decisions on what you're not supposed to do when you become sober and she's going to learn very quickly that it's not as easy as she thought."
The promo also revealed a major new plot element for Season 2. After Cassie's friends become concerned about her erratic behaviour, she begins to suspect that someone is trying to frame her with a series of women who look identical to her. In the trailer, we see Cassie confront one of those doppelgangers, who tells her she is the version of Cassie who made better choices in her life.