Florida Schools Get 9 Math Books Back as Publishers Remove 'Woke Content'
After rejecting dozens of math textbooks for "woke content" and alleged references to critical race theory (CRT), Florida schools have accepted nine more books back into their classrooms.
The state's education department announced earlier this month that it rejected 54 out of 132 math books submitted for state review, finding they were "impermissible with either Florida's new standards or contained prohibited topics," the Florida Department of Education (DOE) said in a press release.
Several Democratic lawmakers challenged the move, requesting examples of where CRT was residing in math textbooks. The administration of Florida Governor Ron DeSantis was quick to defend the rejection of the 54 textbooks.
On Thursday, the DOE announced that nine of the rejected books were added back to the list of learning materials for the school year after stating that publishers were given "the opportunity to remediate all deficiencies identified" to be reconsidered for classroom usage.
The DOE wrote in an announcement on its website, "Publishers are aligning their instructional materials to state standards and removing woke content, allowing the department to add nine more books to the state adoption list over the past 11 days."
At least 71 percent of the initially rejected books were meant for grades K-5, the DOE said.
DeSantis has been very outspoken against CRT, saying in a statement April 16, "It seems that some publishers attempted to slap a coat of paint on an old house built on the foundation of Common Core, and indoctrinating concepts like race essentialism, especially, bizarrely, for elementary school students."
"I'm grateful that [Commissioner of Education Richard] Corcoran and his team at the Department have conducted such a thorough vetting of these textbooks to ensure they comply with the law."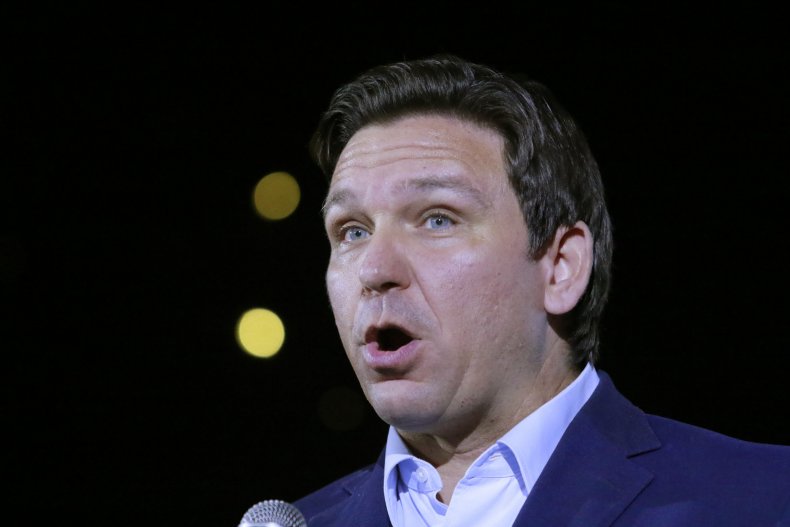 Last year, Florida's Board of Education announced that it would ban the teaching of CRT in public schools, despite the theory having never been taught before the ban. Last week, DeSantis officially signed a bill into law that prohibits the teaching of CRT in all K-12 classrooms.
CRT is an academic theory that teaches race, class, gender and sexuality to understand their impact on American culture. Opponents have argued that CRT negatively teaches that racial injustice is a systemic issue and encourages students to feel a sense of guilt or hatred toward America. DeSantis has outwardly expressed that the theory is "toxic."
"Math is about getting the right answer," DeSantis said April 18. "And we want kids to learn to think so they get the right answer. It's not about how you feel about the problem, or to introduce some of these other things. It's there's a right answer and a wrong answer, and we want our kids getting the right answer."
Newsweek reached out to the Florida DOE for comment.