Former Bush and McCain GOP Strategist Blasts Trump's 'Corruption' and 'Descent' Into 'Banana Republic Territory'
Steve Schmidt, an ex-Republican strategist who worked for President George W. Bush and the late Senator John McCain, has slammed President Donald Trump and his administration for its "corruption."
"The corruption is just unbelievable. And if you look back to the Republican convention, Joe, when we talked about it at the time, the chants of lock them up—what I said about it at the time was it was banana republicanism," Schmidt told MSNBC host Joe Scarborough during his Morning Joe show on Monday.
"And the descent from the American republican into banana republic territory with all of this stuff has just been so stunningly fast, and the lack of outrage by elected members of Congress properly exercising their constitutional oversight responsibilities is just alarming," said Schmidt, who now identifies as an independent.
The former GOP adviser explained that Trump feels "empowered" to funnel money to his own businesses because few lawmakers in his party have been willing to push back against his actions.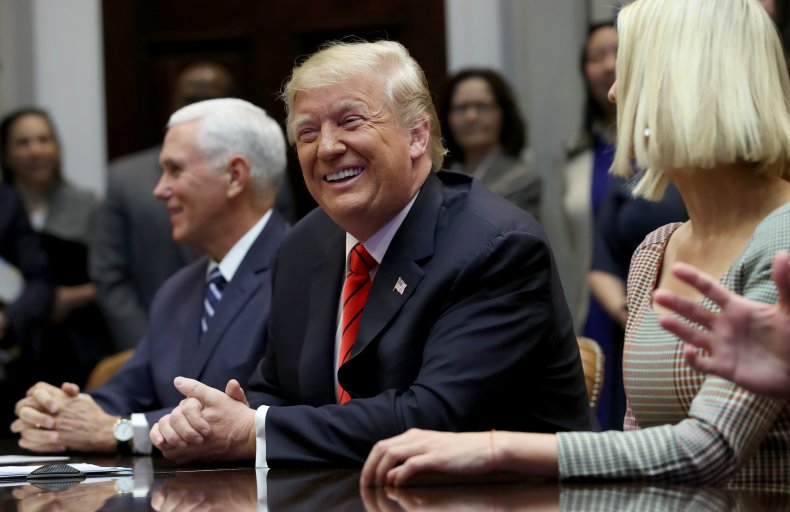 "The behavior that we're seeing from the president continues to worsen," he said. "It continues to worsen because it's been abetted by the complicity of silence from people who swear an oath to defend the Constitution of the United States from all enemies foreign and domestic."
Scarborough, who previously served as a Republican in Congress but now also identifies as an independent, slammed Trump as well during the segment. "This is what you would expect from a Third World country whose corrupt leader decided to just steal gold from the treasury and put it into his—his personal safe in his presidential office," he said.
"It's so sleazy," the MSNBC host asserted.
Trump has faced mounting criticism over spending by foreign governments and Republicans at his hotels and resorts since he took office. Going against long-standing precedent, Trump declined to step aside as the owner of his company, the Trump Organization, or place it in a blind trust. Instead, he has remained the sole owner but with day-to-day operations delegated to his sons, Eric and Donald Trump Jr.
Legal and ethics experts have repeatedly argued that this has led to numerous violations of the Constitution's emoluments clause, which explicitly bar the president from using his office for self-enrichment. After Trump's election, representatives from at least 22 foreign governments have spent money at Trump Organization properties, NBC News reported. Since January 2017, Turkey, Saudi Arabia, Kuwait and the Philippines, as well as many other nations, have reportedly booked rooms or hosted events at various Trump facilities.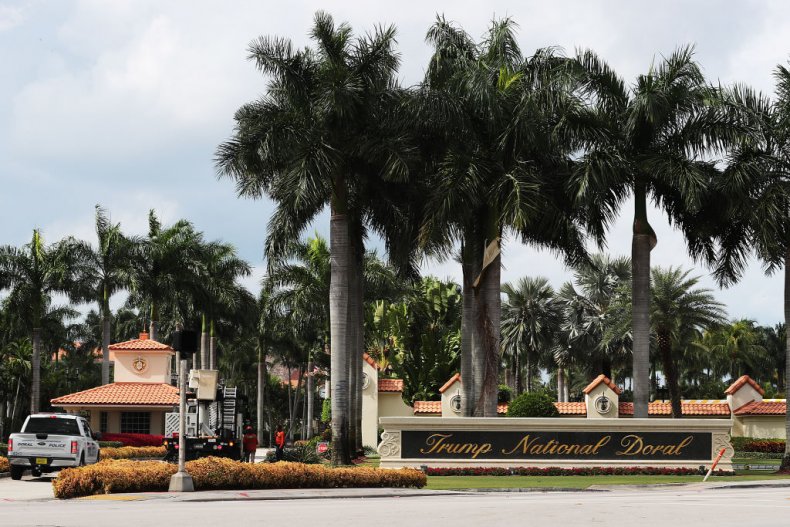 As of April, the Republican National Committee, pro-Trump super PACs and the president's re-election committee, had spent at least $4.7 million at the Trump Organization's restaurants, golf courses and hotels, according to an analysis by Quartz and the Center for Responsive Politics. Before Trump launched his presidential campaign toward the end of 2015, political spending at his properties had never been more than $80,000 within a two-year election cycle.
Last week, Trump's acting chief of staff, Mick Mulvaney, produced further controversy for the administration after he announced that the 2020 G7 summit would be hosted at the president's Doral resort in Florida. This brought a fresh wave of criticism and concern, as it would be a clear instance of Trump requiring foreign governments to pay money to his own business. According to The New York Times, the president reversed his decision after moderate Republicans expressed their concerns.
"Based on both Media & Democrat Crazed and Irrational Hostility, we will no longer consider Trump National Doral, Miami, as the Host Site for the G-7 in 2020," Trump tweeted on Saturday.