Former CIA Director John Brennan Bashed on Twitter for Inaccurate Prediction of Coming Mueller Indictments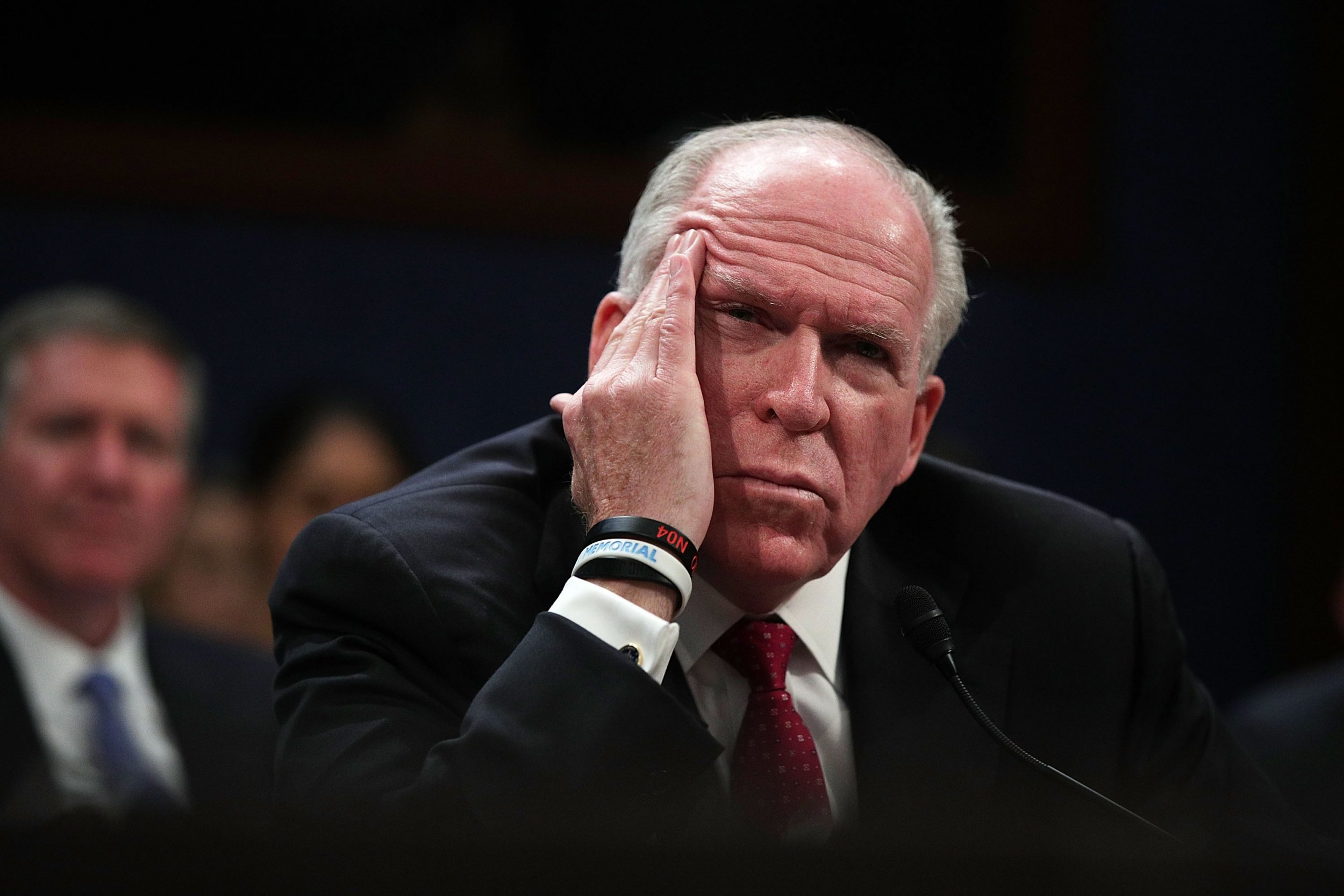 Now that Robert Mueller has closed his investigation into Russian meddling in the 2016 election without bringing any new indictments, some Twitter users have lashed out at former at political analyst and former CIA director for his recent prediction that Mueller would be bringing additional charges before finishing his probe.
Brennan appeared on MSNBC earlier this month, where he predicted that the special counsel's office would soon be bringing indictments to add to the list of 34 individuals already charged by Mueller's team.
In that interview, Brennan also opined that he expected that any indictment of anyone close to President Trump, including his family or extended family, would be named at the conclusion of the investigation.
"Bob Mueller and his team knows if he were to do something—indicting a Trump family member or if he were to go forward with indictment on criminal conspiracy involving U.S. persons—that would basically be the death of the special counsel's office, because I don't believe Donald Trump would allow Bob Mueller to continue in the aftermath of those types of actions," Brennan explained at the time.
Yet Mueller closed his investigation without bringing any further indictments and without any charges being brought against anyone within Trump's closest circle. The president's supporters and others took this opportunity to pounce on Brennan via Twitter.
Journalist Glenn Greenwald, who has been openly critical of the Russia investigation, was among the first to call out Brennan's indictment prediction.
"You can't blame MSNBC viewers for being confused," tweeted Greenwald in the wake of news that Mueller had submitted his report. "They largely kept dissenters from their Trump/Russia spy tale off the air for 2 years. As recently as 2 weeks ago, they had @JohnBrennan strongly suggesting Mueller would indict Trump family members on collusion as his last act"
He later added, "The worst part of this video is how Brennan said Mueller would indict Trump Family members for conspiring with Russia before March 15 or after, because he was too noble to do it on the Ides of March. Will MSNBC or Brennan apologize? Will there be consequences for any of this? LOL"
Conservative political pundit Charlie Kirk listed Brenna on a list of other frequent targets — Hillary Clinton, President Barack Obama, former Attorney General Loretta Lynch, among others — of people who should be investigated, though it was not clear which laws Kirk believes any of these individuals might have broken.
Actor Dean Cain likened Brennan's indictment prediction to Vermont Governor Howard Dean's infamous "Dean Scream" that helped to tank Dean's 2004 presidential campaign.
Conservative political consultant Frank Luntz used the incorrect Brennan prediction to criticize media outlets for what he saw as a failure to acknowledge errors on their part.
Brennan has been an outspoken critic of Trump, accusing the president of inciting anger, and calling his actions "treasonous." Such criticisms are believed to be the reason that Brennan was one of several Trump detractors targeted by alleged mail bomber Cesar Sayoc. In Oct. 2018, a package containing a potentially explosive device was addressed to Brennan's attention at CNN's New York City studios, even though Brennan was not an employee of the network.