Over the past two years, as special counsel Robert Mueller investigated whether members of the Trump campaign collaborated with the Russian government to influence the outcome of the 2016 presidential campaign, approximately 34 individuals and three companies have been indicted or pleaded guilty to a crime.
Some of the individuals indicted are Russian citizens who will probably never be extradited to the U.S. Russian President Vladimir Putin has pledged to protect them, stressing that his country never extradites its own citizens.
But six of the indicted individuals are former Trump advisers, and most, with the exception of longtime Republican political consultant and Trump associate Roger Stone, have pleaded guilty.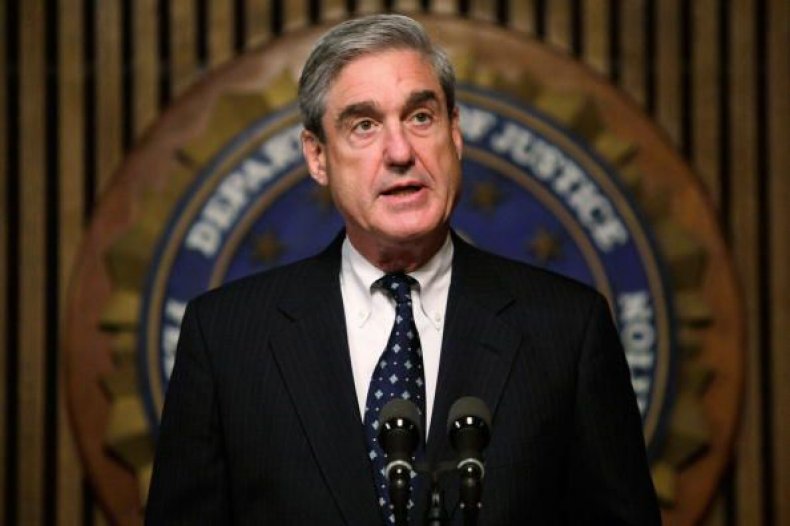 George Papadopoulos
Trump's young foreign policy adviser pleaded guilty to lying to the FBI about his contacts with Russians while he was based in London and working as Trump's adviser. He was sentenced to 14 days in prison.
Papadopoulos was working for a mysterious University of Malta professor named Joseph Mifsud who claimed that he could put the young Trump adviser in touch with Russians who had "dirt" on Trump's political opponent Hilary Clinton. Papadopoulos later allegedly met with a woman who claimed to be Putin's niece.
Former Attorney General Jeff Sessions later admitted that Papadopoulos had offered to set up a meeting between Trump and Putin.
Paul Manafort
Trump's campaign adviser pleaded guilty to conspiracy to act as an unregistered foreign agent for a pro-Russian political party in Ukraine and to witness tampering. He was also convicted on a wide range of financial crimes, including money laundering.
Manafort had entered into a plea deal with Mueller's team, but he was later accused of breaking the plea agreement by lying to investigators. In particular, Manafort was said to have lied about his contacts with the indicted Russian Konstantin Kilimnik. It was later revealed that Manafort had traveled to Madrid, Spain during Trump's campaign for president and had shared polling data with Kilimnik, a Russian military veteran and suspected member of Russian intelligence agencies.
Rick Gates
A former Trump campaign aide and Paul Manafort's right-hand man, Gates entered a plea deal with the special counsel's team after he pleaded guilty to conspiracy and making false statements. Gates has not yet been sentenced because he continued to cooperate with the special counsel's investigation.
Michael Flynn
Trump's former national security adviser pleaded guilty to making false statements to the FBI about his contacts with former Russian ambassador Sergei Kislyak.
13 Russian Nationals and 3 Russian companies
Thirteen Russian nationals and three companies were indicted on conspiracy charges in February 2018. One of the companies was the Internet Research Agency, a St. Petersburg–based troll farm that was accredited with launching a widespread influence operation to impact the outcome of the 2016 presidential election. The other two companies are believed to have helped bankroll the troll farm.
Yevgeniy Prigozhin, a man nicknamed Putin's chef, was among those indicted. Prigozhin is the owner of Concord Catering and Concord Management and Consulting LLC, the two other indicted companies that allegedly paid for the Internet Research Agency.
Mueller's team is now engaged in a court battle with Concord Management over whether it should hand over information to the company's lawyers about how it collected some of its evidence. The company argues that it cannot defend its client without the information, and, in court documents, noted that a "nude selfie" was included in the evidence compiled by the special counsel.
The special counsel's team has argued that sharing the information with Concord's lawyers would put U.S. national security at risk, and alleged that the company would use the information to discredit the Russia investigation.
12 Russian GRU officials
Twelve members of Russian military intelligence services were identified by name in an indictment released in July 2018, in the lead up to President Trump's meeting with Putin in Helsinki. "The GRU had multiple units, including Units 26165 and 74455, engaged in cyber operations that involved the staged releases of documents stolen through computer intrusions. These units conducted large-scale cyberoperations to interfere with the 2016 U.S. presidential election," the indictment reads.
Richard Pinedo
Pinedo, from California, pleaded guilty to identity theft. He entered into a plea agreement with the special counsel and agreed to cooperate. Experts believe he was indicted in connection with the 13 Russian nationals.
"From approximately 2014 through November 2017, defendant Richard Pinedo did knowingly transfer, possess, and use, in and affecting interstate and foreign commerce, and without lawful authority, means of identification of other persons with the intent to commit, and to aid or abet, and in connection with, unlawful activity that constitutes a violation of Federal law, to wit, wire fraud, in violation of Title 18, United States Code, Section 1343," the criminal complaint, a document that generally proceeds a plea agreement, reads.
Alex van der Zwaan
Van der Zwaan is a London-based lawyer who pleaded guilty to making false statements to the FBI about his contacts with Ukrainians and with Gates. He was sentenced to 30 days in jail.
Konstantin Kilimnik
Kilimnik is a longtime associate of Manafort and Gates who helped the men build their political consulting business in Ukraine. Manafort allegedly called Kilimnik his "Russian brain." Mueller's team has alleged that Kilimnik is a member of Russian intelligence services.
Kilimnik was indicted for witness tampering in relation to Manafort's case.
Michael Cohen
Trump's longtime lawyer and "fixer," Cohen pleaded guilty to lying to Congress about the timeline of efforts to build a Trump Tower in Moscow during Trump's campaign for president. Cohen had originally stated that efforts to launch the real estate project had ended in January 2016, but he later admitted that they had continued until June of that year.
He cooperated with the special counsel's office ahead of reporting to prison in May.
Roger Stone
The special counsel indicted longtime Republican political operative Stone in January. Stone has pleaded not guilty, but he has been accused of lying to the House Intelligence Committee about his attempts to contact WikiLeaks, the transparency organization that published emails stolen by Russian hackers from the Clinton campaign.
Questions have been raised about whether Stone had insider knowledge about when WikiLeaks would publish the emails hacked from the Democratic National Committee and whether he was in touch with WikiLeaks founder Julian Assange about the matter.