Former GOP Governors Lead Nearly 100 Republican and Independent Politicians in Coalition Backing Joe Biden
A group of former Republican governors are leading a new coalition of nearly 100 GOP and independent current and former lawmakers as well as political operatives to back Democratic presidential candidate Joe Biden against President Donald Trump's reelection.
The steering committee of the coalition—Republicans and Independents for Biden—is being chaired by former GOP New Jersey Governor Christine Todd Whitman, who spoke at the Democratic National Convention in August and has backed Biden's candidacy. Other former governors in the coalition include Bill Weld of Massachusetts, who launched a brief Republican presidential primary challenge against Trump last year, and Rick Snyder of Michigan, who published an op-ed backing Biden and calling the president "a bully" on Thursday.
"More than 180,000 Americans are dead from a pandemic that, with consistent leadership, could have been contained. Instead, it has been left to spin out of control by a President who ignored it, refused to lead, and endangered American lives," Todd Whitman said in a statement included with a press release announcing the coalition.
"In this moment of great national crisis, we need to elect a leader matched to the moment, someone who can restore competence to the Oval Office and unify the country. Joe Biden is that leader," the former Republican governor said.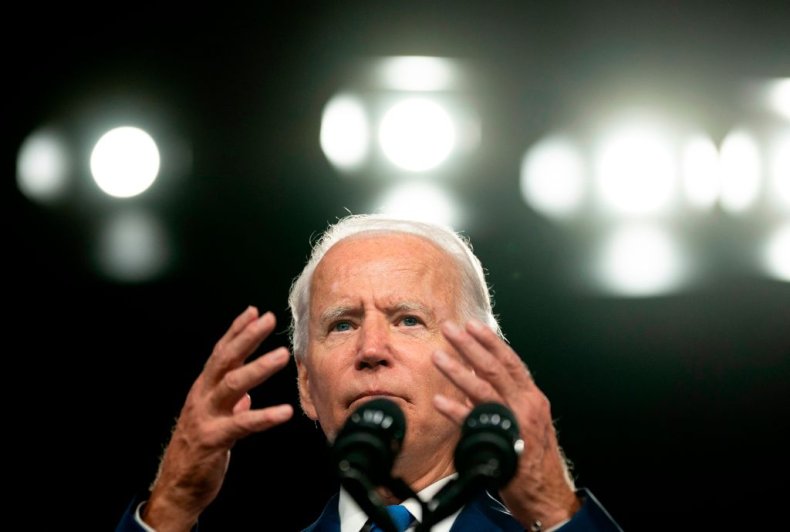 In Snyder's Thursday op-ed published with USA Today, the ex-Michigan governor wrote that Trump lacks "a moral compass," arguing that Biden would return "civility" to U.S. politics. Snyder also suggested that the positive economic growth during Trump's first three years as president was due to him being "lucky," referring to the president's signature tax legislation as "a failure."
In comments to Reuters, Snyder noted that during his tenure as Michigan's governor from 2011 to 2019 he had worked with Trump and Biden, who served as vice president under former President Barack Obama. "I believe Biden is the clear choice to put our country back on a positive path," he said.
In a statement emailed to Newsweek, Trump's campaign once again dismissed Republican support of the president's Democratic rival.
"Joe Biden has been a failure in the Washington Swamp for a half century, so no one should be surprised when Swamp creatures gather to protect one of their own. President Trump has unprecedented support—over 95 percent—among real Republican voters and is also making strong inroads in Biden's core Democrat constituencies, like Black Americans, Latinos, and union members," Tim Murtaugh, director of communications for Trump's reelection campaign said. "President Trump's record of success for all Americans will carry him to victory in November."
The effort from prominent Republicans to remove Trump at the ballot box in November is only the latest in a series of initiatives. Late last year, a group of current and former Republicans launched the Lincoln Project, which has urged GOP and independent voters to back Biden.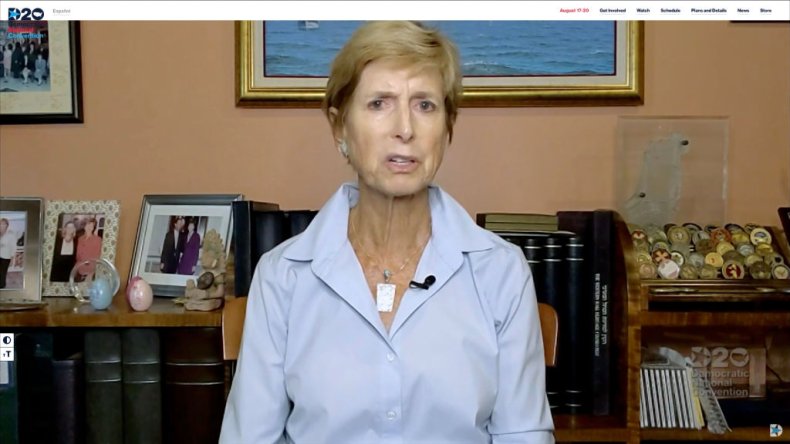 "The priority for all patriotic Americans must be a shared fidelity to the Constitution and a commitment to defeat those candidates who have abandoned their constitutional oaths, regardless of party," the group says on its website. "Electing Democrats who support the Constitution over Republicans who do not is a worthy effort."
Former GOP Chair Michael Steele has endorsed Biden and joined the Lincoln Project. In a Monday op-ed published with The Hill, Steele warned that Trump is attempting to "hijack" the November election. Steele, who chaired the Republican National Committee from 2009 to 2011, wrote that the president "traffics in conspiracies, fear, racism, xenophobia, misogyny, and believes that he can rewrite the Constitution in his own image."