Former Joint Chiefs Chair Mullen Says U.S. 'Clearly' Should Have Left Afghanistan Earlier
Retired Admiral Michael Mullen, who served as the Joint Chiefs of Staff Chair under former President Barack Obama, said the United States "clearly" should have left Afghanistan years earlier than it did during an interview on ABC News' This Week Sunday.
Mullen, who said he advised Obama the U.S. could turn the situation around, said he regrets the way he handled policy in the nation.
"Obviously, I was wrong," he said.
When asked if he agrees with President Joe Biden—who has said the U.S. should have left Afghanistan after the assassination of Osama bin Laden in May 2011, more than a decade before the U.S. ultimately withdrew troops—Mullen said he feels that while an immediate withdrawal then would not have worked, the U.S. should have left sooner.
"I don't think it was possible for us to just abruptly walk away right after we killed bin Laden. But clearly, we could have gone earlier than we did," he said.
Mullen said the mission in Afghanistan was not a complete failure, pointing to the death of bin Laden. He said the U.S. needs to learn lessons from the withdrawal, which many have criticized as "disastrous."
"We need to examine in the military that 'can-do' spirit. And can we understand why we too often say yes to a mission when we should say no," he said.
In retrospect, he believes many Afghans soldiers stood down "so they individually could survive" against the Taliban.
"We thought we could give them a chance to create structures which would run a country in a much more modern fashion," he said. "That just was not the case."
Biden had said previously that if Afghan soldiers did not fight to hold the country, continued U.S. military presence would not have made a difference. Still, the Pentagon did not expect Afghan soldiers to capitulate without a fight.
On Sunday, Biden said during a press conference that about 11,000 people had been evacuated from Afghanistan's capital city Kabul over the weekend and that he sees "no reason" the pace will not continue. In the aftermath of the Taliban's takeover, U.S. personnel as well as Afghan allies of the U.S. have been trying to evacuate from the country.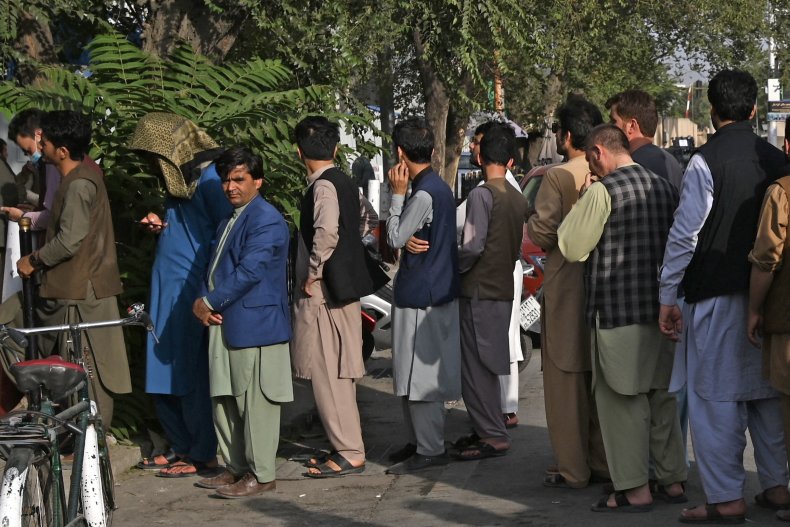 Biden also said the deadline to remove U.S. troops could be extended beyond August 31 to help evacuate all Americans. He continues to defend the withdrawal, even as Republicans criticize the removal of troops and many Americans disapprove of how it was handled.
"My job is to make judgments no one else can or will make. I'm convinced I'm absolutely correct in deciding not to send more young women and men to war, for a war that is in fact no longer warranted," he said during Sunday's press conference.