Former Republican Congresswoman Blasts Texas' Abortion Ban as 'Bad Policy'
Former GOP Representative Barbara Comstock strongly criticized Texas' controversial abortion ban that the U.S. Supreme Court allowed to stand last week.
The Supreme Court on Wednesday upheld the Lone Star State's new abortion law in a 5-to-4 ruling. However, it left open the possibility that abortion providers could continue to challenge the law moving forward.
Under the ban, all abortions—including in cases of incest and rape—are effectively prohibited in Texas after six weeks.
"I don't think this is a good bill," Comstock, who served as a congresswoman for Virginia from 2015 to 2019, told NBC News' Meet the Press on Sunday.
Although she asserted that she identifies as pro-life, she said she did not believe the Texas law was appropriate.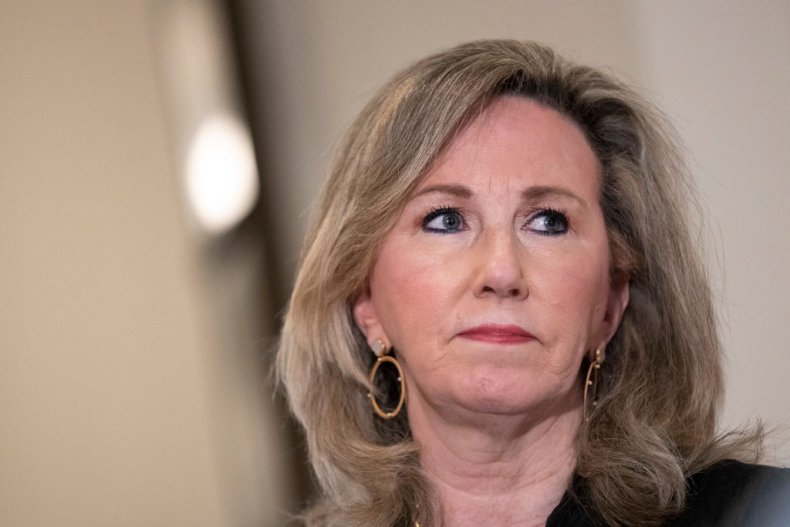 Comstock described the legislation as "flawed" and suggested that it would inevitably be blocked "fairly quickly" by the courts.
"It's bad policy and it's bad law," the Republican said.
Comstock remarked that the GOP "will not succeed" if it continues to push such extreme measures. However, she argued that the party still has a lot more moderate members and said Republicans should focus their efforts on the issue of fetal viability, which is generally not until after 22 weeks.
Critics of the Texas abortion ban have said it implements "vigilantism." The law puts private citizens in charge of policing abortions—allowing them to sue individuals and clinics for "aiding and abetting" abortions performed after six weeks. In response to the Supreme Court upholding the law, many abortion clinics in Texas have ceased providing the medical procedure to women.
"In reaching this conclusion, we stress that we do not purport to resolve definitively any jurisdictional or substantive claim in the applicants' lawsuit," the Supreme Court said in its Wednesday decision. "In particular, this order is not based on any conclusion about the constitutionality of Texas's law, and in no way limits other procedurally proper challenges to the Texas law, including in Texas state courts."
How additional litigation against the controversial law proceeds remains to be seen. But a Texas judged granted a temporary restraining order against a prominent pro-life organization on Friday, preventing it from suing Planned Parenthood for providing abortions after six weeks until at least September 17.
The opposition to abortion is out of step with the views of most Americans, according to opinion polls. A survey conducted by Pew Research in April showed that nearly 6 in 10 Americans (59 percent) believe abortion should be legal in all or most cases.
Newsweek reached out to Texas Attorney General Ken Paxton for comment on the abortion law's future legal battles, but did not immediately receive a response.