'Fortnite' Phone Booth Locations: Where to Find Phone Booths As Clark Kent
To unlock the Superman cape and corresponding outfit in Fortnite, you will need to interact with a phone booth while dressed as the superhero's alter ego, Clark Kent.
'Fortnite' Walkthrough: How to Unlock the Clark Kent Skin
Newsweek has already published a guide on how to earn the Clark Kent skin itself in Fortnite, but here is a quick summary of the necessary steps. Please note, you will need to have paid for the latest battle pass for any of this to be applicable.
First, you must track down either Beast Boy, Batman or the Man of Steel himself as they roam about the island. They can be found in Weeping Woods, Dirty Docks and the orchard (near Craggy Cliffs) respectively.
When you find these NPCs, you must speak to them and accept one of three quests that they are offering. The objectives that the comic book characters assign range from things like "kill an alien" to "pilot a UFO" or "use a launchpad." In short, they are simple tasks that you will just naturally accomplish while you are playing multiplayer matches.
When you have completed just one mission for the heroes, you will receive the "Call to Action" emoticon. Then, after finishing three quests, you will get the shield spray and, upon doing five of them, you will finally unlock the Clark Kent skin.
'Fortnite' Walkthrough: How to Unlock the Superman Outfit
Once you are in possession of the Clark Kent skin, you will then be able to upgrade to the iconic Superman costume.
To do this, you must first make sure that you have equipped the Clark Kent outfit and then find a red phone box on Fortnite island. When you interact with a booth, Clark will hop inside and change into his Kryptonian attire, much like he used to do in the old comics and television serials.
This will immediately switch your outfit in-game, while also permanently unlocking the Superman costume.
Here are the locations of the 5 phone booths in Fortnite.
Phone Booth Location 1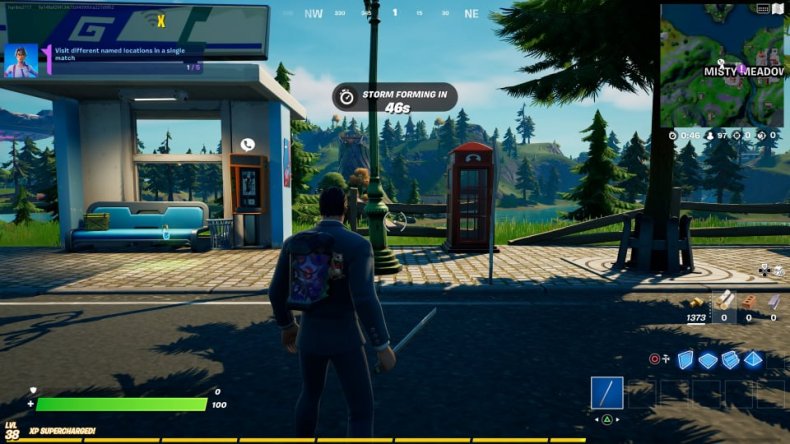 A phone booth can be found just above the "S" in Misty Meadows. It is right next to a bus station, where there also happens to be a ringing payphone terminal.
Phone Booth Location 2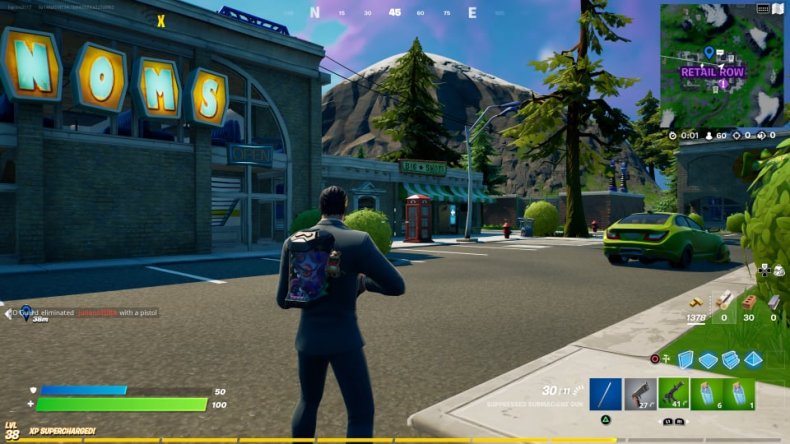 A phone booth can be found next to Noms grocery store, just above the "O" in Retail Row.
Phone Booth Location 3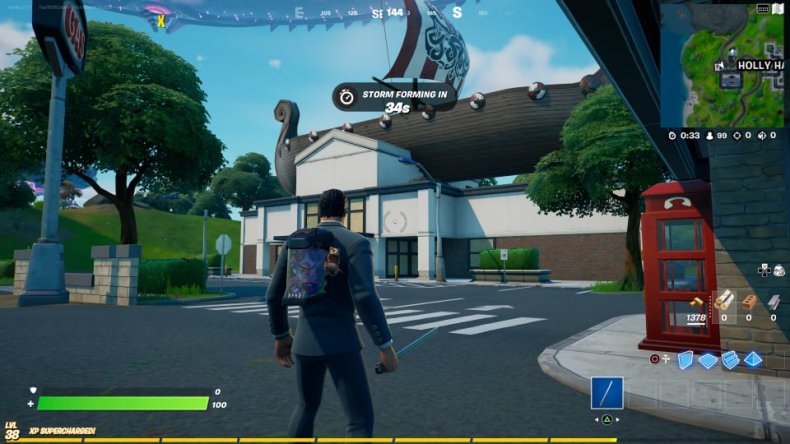 A phone booth can be found at the back of the Viking Vessel landmark, which is to the west of Holly Hatchery.
Phone Booth Location 4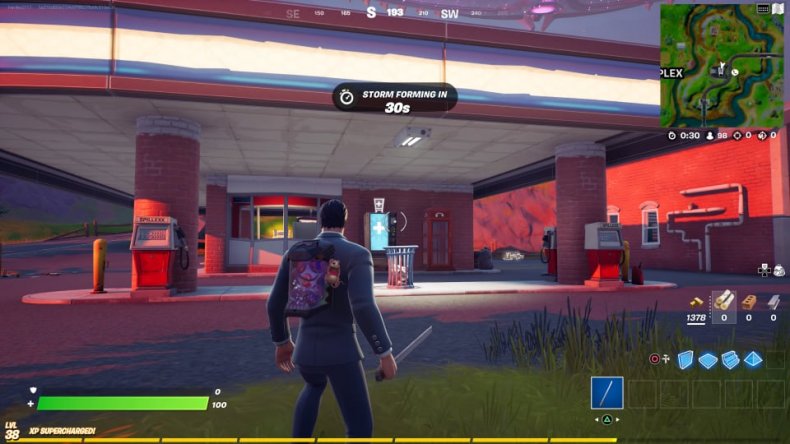 A phone booth can be found to the east of Corny Complex, at a gas station that is near an S-shaped bend in the road.
Phone Booth location 5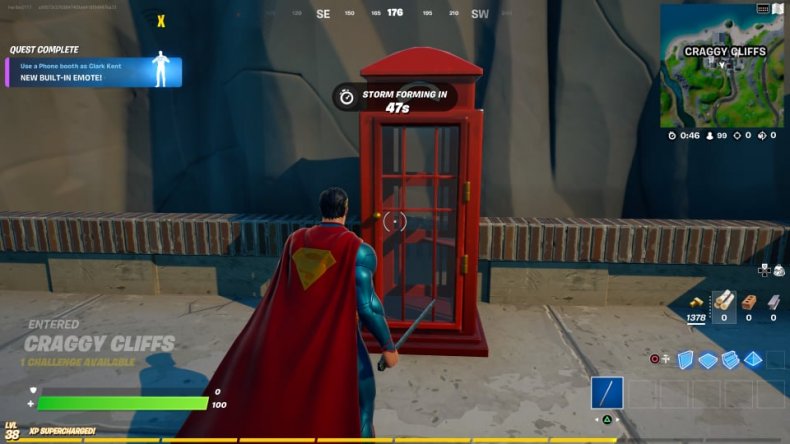 A phone booth can be found at the southern outskirts of Craggy Cliffs, just to the West of the main entrance.
Alongside Superman, fellow DC character Bloodsport was recently added to Fortnite, to coincide with his cinematic debut in James Gunn's The Suicide Squad.