Fourth Stimulus Check? North Carolina Governor Wants to Send Some Residents Up to $500
Millions of Americans have called for the federal government to dole out additional stimulus checks, and many residents in North Carolina may receive one if a proposal from Governor Roy Cooper goes through.
Cooper, a Democrat, proposed this week that North Carolina's government give out direct payments of up to $500 to numerous North Carolina residents. The governor has called the plan "Extra Credit Grants 2.0" and is pushing to continue a program that Republicans in North Carolina's General Assembly approved last September to provide $335 to more than a million state households.
"The recommendation invests $250 million in grants to low- and middle-income families with children to help alleviate widespread financial hardship across the state. The state will distribute grants of $250 or $500 to eligible families, with lower-income families eligible for the higher amount," a Wednesday press release on the North Carolina governor's website explained.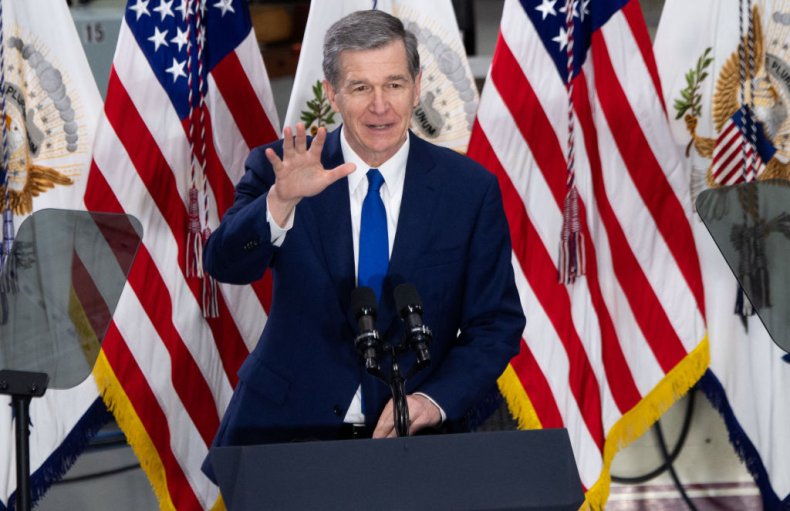 Under the proposal, a single person earning just $15,000 or less annually would receive $500, while a couple filing jointly and earning up to $30,000 could receive $500. Individuals earning up to $30,000, or couples earning up to $60,000 annually, would receive $250 payments.
"This is a good idea put forth by the Legislature. It has helped a lot of families. We included this in our proposal because of the input we got from a number of legislators that they would like to continue it," Cooper said, local NBC affiliate WECT reported.
The governor added that "we decided we would propose an income limit because we need to try to get the money to the families that need it most, and plus it can make that payment to those families larger."
State Senator Brent Jackson, a Republican from North Carolina's 10th District, pushed for the initial Extra Credit Grants approved last year. Jackson responded neutrally to the governor's new proposal for another round of payments.
"As with most budget issues, some of Governor Cooper's proposals will have support and some will not. We appreciate the governor for engaging with us on his recommendations over the past week as we continue our work to appropriate state and federal funds," the GOP lawmaker said, according to WECT.
The federal government has already provided most Americans with three stimulus checks since the start of the COVID-19 pandemic. In March 2020, Congress approved $1,200 direct payments that went to the majority of Americans. Then, in December, Congress approved $600 payments for most Americans, and President Joe Biden's American Rescue Plan, which passed without any Republican support in Congress in March, gave out additional $1,400 stimulus checks.
Meanwhile, a growing number of lawmakers have called for further stimulus payments or recurring monthly checks—as millions of Americans remain unemployed as the economy continues to recover. More than 2.2 million people have signed an online petition calling for $2,000 recurring monthly payments.
Newsweek reached out to Cooper's press office for further comment but did not immediately receive a response.