Fox News 25th Anniversary: The Good, The Bad and the Ugly, and the Just Plain Odd
The Fox News Channel was born on October 7, 1996, and thus celebrates its milestone 25th birthday today. It was a tumultuous first year for the brainchild of the late Roger Ailes—whose boss, Rupert Murdoch, actually had to pay cable operators to carry the channel—including reporter Shepard Smith and the late Alan Colmes having to deal with an on-set fire while live on air. Not that many people were watching; Nielsen began rating the network in March 1997, and its ratings have soared more than 6,000 percent since then as FNC has become, for better or worse, depending on your politics, arguably the most consequential network in the history of television. Below are some highlights, lowlights and just plain oddities of 25 years in the limelight—and in the crosshairs of its detractors.
October 7, 1996: Rupert Murdoch launches FNC with Ailes, a former Republican strategist, NBC executive and host of his own MSNBC show, as its founding CEO. Only about 10 million homes have access, none of which are in major markets Los Angeles or New York. Sean Hannity is the only host from that year who is currently on the network's prime-time roster. To boost access, Murdoch takes the unprecedented step of paying cable channels to carry his new network, while traditionally it is the cable and satellite companies that pay for access to channels. The network has come a long way since then, as today service providers pay an estimated $2 per month, per household to carry FNC, by far the largest amount charged by a cable news network.
November 2000: Three presidential debates pitting George W. Bush against Al Gore couldn't have been better timed for FNC, as it is now in 56 million homes. Then, of course, there is the contested election and hanging chads, all of which adds up to ratings soaring a reported 440 percent compared with the previous election when FNC was just a month old (and not yet officially rated). Shortly after the U.S. Supreme Court puts an end to a planned third recount in Florida on December 9, Bush is inaugurated the country's 43rd president.
January 2002: A few months earlier, Islamic militants crashed planes into the World Trade Center and the Pentagon, an event that had Americans glued to their TV screens for several months, with cable channels introducing the 24-7 scroll at the bottom of the screen, a device that has remained a staple to this day. While FNC sees a surge in viewership, so does CNN, thus the former doesn't surpass the latter in prime-time ratings for several weeks. Once it does, it rules the cable-news roost almost without fail every month for nearly two decades.
July 2009: President Barack Obama "has a deep-seated hatred for white people or the white culture…this guy, I believe, is a racist," Glenn Beck says on his popular FNC show. Over the course of the next several weeks, more than 50 advertisers tell the network they will not be buying commercial time on Beck's program. While Beck apologizes for the remarks, many sponsors never return, leaving only what industry insiders call "low quality" advertisers on his show, thus, two years later it is canceled despite high ratings. He remains a frequent guest on The O'Reilly Factor, while creating Blaze Media, where his TV show and radio program now reside.
September 2009: After President Barack Obama appears on every network but FNC to talk about health care—prompting host Chris Wallace to call administration officials "crybabies"— David Axelrod, a senior adviser to Obama, secretly meets with Ailes in a mostly failed attempt to mend fences. Two weeks later, White House spokeswoman Anita Dunn says, "Fox News often operates as either the research arm or the communications arm of the Republican Party," a charge that FNC hosts often level in reverse regarding the Democratic Party's allegedly cozy relationship with MSNBC and CNN.
September 11, 2012: When members of Ansar al-Sharia attack U.S. government facilities in Benghazi, Libya, killing four Americans, Obama White House officials, led by Susan Rice, claim the incident is the result of a spontaneous reaction to an anti-Islam YouTube video called, "The Innocence of Muslims." FNC, though, quickly reports that the attack on Benghazi may have been coordinated and timed to the anniversary of the 9/11 attacks on the World Trade Center. Eventually, Rachel Maddow of MSNBC seems to agree, saying that "anybody who tells you that what happened to our ambassador and our consulate in Libya was a result of a protest over an offensive movie, you should ask them why they think that.… That does not to seem to explain what happened that night." The maker of "Innocence of Muslims" tells this reporter months after the attack that he believes the early White House assertion that his 14-minute film caused the Benghazi uprising, a notion largely dismissed today via investigations that conclude the attack was planned, as FNC reported early, but that White House officials did not orchestrate a cover-up.
November 2012: Ahead of the presidential election, Dick Morris appears on FNC several times to predict Mitt Romney will easily beat Obama, earning him the moniker in the press as the least accurate major pundit. After FNC calls the election for Obama on November 7 and its pundit Karl Rove protests, host Megyn Kelly asks him, "Is this just math that you do as a Republican to make yourself feel better, or is this real?" Morris leaves the network the next year while Rove still occasionally appears on FNC.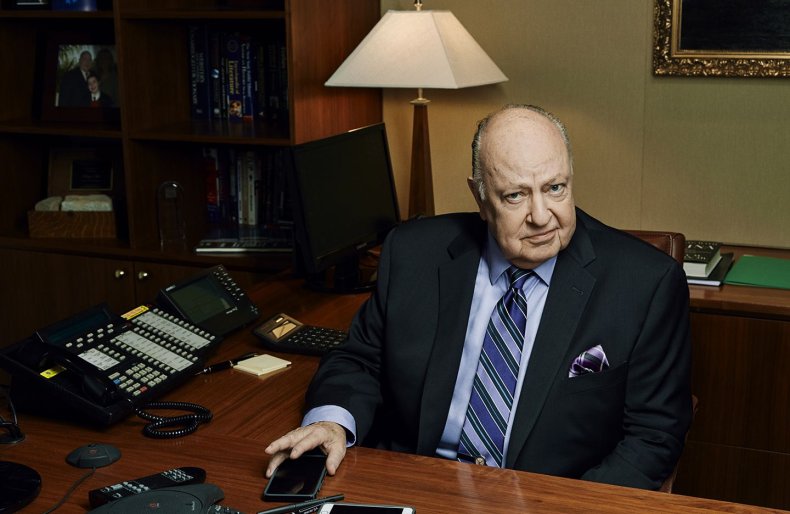 November 2014: Over two nights, FNC correspondent Peter Doocy, the 27-year-old son of Fox & Friends host Steve Doocy, conducts the first-ever interview with Rob O'Neill, the Navy SEAL who allegedly killed Osama bin Laden on May 1, 2011 (the U.S. military neither confirms or denies such details of the secret operation). O'Neil reveals he thought he'd die during what was called Operation Neptune Spear, thus wrote goodbye letters to family members to be read if he did not return. The interview, presented as a documentary dubbed, The Man Who Killed Osama Bin Laden, sets an FNC record for the network's most-watched special event.
August 6, 2015: At a Republican primary debate, FNC host Kelly begins a question to Trump with, "You've called women you don't like fat pigs, dogs, slobs and disgusting animals," and the candidate interrupts with, "Only Rosie O'Donnell," eliciting laughter and cheers from some in the audience. A week later, Trump says of Kelly on CNN that "you could see there was blood coming out of her eyes, blood coming out of—wherever." Kelly quits FNC in January 2017, later telling Ellen DeGeneres that "Trump has a way of clarifying one's life choices, and that was true for me, too…and I didn't want to be in the snake pit." Kelly then hosts a show on NBC for 13 months and now focuses on her podcast.
July 6, 2016: Fox & Friends former co-host Gretchen Carlson files a harassment lawsuit against Ailes alleging she was fired for refusing his sexual advances. About a half-dozen other women make similar claims to reporters and 15 days after Carlson's lawsuit, Ailes resigns with a reported $65 million severance package, and he dies nine months later. Rupert Murdoch, founder of the parent company, takes over FNC as interim CEO until Suzanne Scott is named CEO in 2018, making her the first female chief executive of a cable news network. Carlson, meanwhile, settles her lawsuit for a reported $20 million.
August 2016: Fox News personality Andrea Tantaros alleges she was sexually harassed not only by Ailes but by the network's top draw at the time, Bill O'Reilly. Nine months later it is reported that FNC had secretly settled five claims of sexual harassment against O'Reilly over 14 years. His show, The O'Reilly Factor, quickly loses half its advertisers and on April 11, 2017, he announces he'll take a two-week vacation, though he does not return to FNC and eventually founds his own podcast company. Bill Shine, the co-president of FNC who is accused of covering up the allegations against O'Reilly, resigns on May 1, 2017.
November 14, 2016: Fox News launches Tucker Carlson Tonight, and calls for advertiser boycotts are not far behind, one time after he says that illegal immigration makes the country "poorer, dirtier and more divided." On another occasion, he criticizes Black Lives Matter, causing The Walt Disney Co., T-Mobile and others to yank ads. On still another occasion, Media Matters for America, a progressive group, unearths radio appearances in which he says Iraq is populated by "semi-literate, primitive monkeys," causing detractors to label him a "white supremacist." Carlson responds with a social media post reading, "Media Matters caught me saying something naughty on a radio show more than a decade ago. Rather than express the usual contrition, how about this: I'm on television every weeknight live for an hour. If you want to know what I think, you can watch. Anyone who disagrees with my views is welcome to come and explain why." Today, Tucker Carlson Tonight is the most-watched cable-news show in the country.
October 19, 2016: The debate between Trump and Hillary Clinton is hosted by Chris Wallace, the first FNC personality to moderate a presidential debate. Wallace receives mostly bipartisan praise for being tough, fair and humorous while Trump gets heat for calling Clinton "such a nasty woman" and, in a reference to securing the Southern border, says, "We have some bad hombres here." Most polls indicate Clinton wins the debate, though she loses the election three weeks later.
February 20, 2018: Fox News becomes the first cable news outlet to offer a streaming service when it revamps its Fox Nation website founded nine years earlier as a subscription video destination with original content from Tucker Carlson, Ingraham country star John Rich and others, as well as commercial free versions of Hannity and The Ingraham Angle and a video simulcast of Dan Bongino's radio show. On August 4, 2021, Fox Corporation CEO Lachlan Murdoch boasts of "tremendously low churn" at Fox Nation and "kind of a fantastic conversion rate from trial users to pay users."
March 28, 2018: Ingraham, host of The Ingraham Angle on FNC, makes the expensive decision to ridicule Marjory Stoneman Douglas High School shooting survivor David Hogg, a celebrated anti-gun advocate, by tweeting, "David Hogg Rejected By Four Colleges To Which He Applied and whines about it." Hogg responds by posting online a list of Ingraham's advertisers, many of which say they'll pull their support of the show, even after Ingraham apologizes for her transgression. Reportedly, the price of a 30-second spot quickly dips about $1,500 to roughly $13,400 and ad time during her show is cut in half. Several days later she takes a weeklong vacation and pundits speculate she'll not return, but she does, with Rupert Murdoch's blessings, and today she is routinely the highest-rated female host on cable news.
September 24, 2018: Martha MacCallum lands the first interview with Supreme Court nominee Brett Kavanaugh who is in a tense confirmation hearing where Democrats pepper him with allegations of sexual misconduct leveled by a woman who knew him in high school and another from college. Kavanaugh denies all the allegations MacCallum hits him with and adds that he "did not have sexual intercourse or anything close to sexual intercourse in high school or for many years thereafter." MacCallum's show, The Story, is the top-rated cable news show that day, and critics on the right and left mostly praise her for a tough but fair interview. On October 6, Kavanaugh is confirmed by a Senate vote of 50–48, with one Republican absent and another voting "present."
November 30, 2018: "God forbid you say something a little bit wrong; you're racist, homophobic, Islamophobic, this that and the other," Kid Rock tells Steve Doocy on Fox & Friends, speaking live from the artist's Big Ass Honky Tonk Rock & Roll Steakhouse in Nashville, Tennessee. "People need to calm down, get a little less politically correct and, I would say, love everybody. Except, I'd say, screw that Joy Behar b***h!" The crowd behind the two men erupt in cheers, but Doocy apologizes to the audience, then throws it back to New York where Ainsley Earhardt also apologizes. Brian Kilmeade, clearly amused, suggests Kid Rock should appear with Behar on Fox Nation…"every day." The same day, the ladies on The View play the clip to audience boos and Behar says of Kid Rock, "This b***h, and these b***es, are happy to have you on the show and have a beer." The singer's guest appearance on The View has yet to happen.
June 30, 2019: Cable channel Showtime debuts The Loudest Voice, a miniseries that is a largely negative portrayal of Ailes, who is played by Russell Crowe, as he creates FNC. A month later, Lionsgate releases Bombshell, a movie about the women who accuse Ailes of sexual misconduct, with Charlize Theron as Kelly, Nicole Kidman as Gretchen Carlson, John Lithgow as Ailes and Malcolm McDowell as Rupert Murdoch, and the film earns three Oscar nominations. In 2020, another movie, this time a mostly positive documentary about Ailes dubbed, Man in the Arena, debuts with actor Jon Voight as narrator.
January 28, 2020: While the rest of the media largely ignores a coming pandemic, FNC's Tucker Carlson tells viewers, "At this moment, a serious viral outbreak is spreading across China.… In just a matter of weeks, this new strain of coronavirus has generated almost as many new cases as SARS did.… That is the biggest story of the day." By comparison, Slate reports a week later that coronavirus "panic" was a "racist" way of "profiling" against Asians, and two weeks after that MSNBC and CNN praise House Speaker Nancy Pelosi's decision to, with Dr. Anthony Fauci's blessings, walk maskless through San Francisco's Chinatown to prove how "safe" it is to be in large crowds and to protest President Donald Trump's constant reminders that the virus emanated from China.
March 2020: FNC is accused—and the accusations continue today—of downplaying the dangers presented by COVID-19, with hosts Hannity and Ingraham suggesting that the pandemic was being used as a bludgeon against President Donald Trump. Both hosts also receive a mountain of criticism after suggesting that hydroxychloroquine might be an effective treatment for early stage coronavirus. (On July 23, 2020, Newsweek publishes an opinion from Dr. Harvey A. Risch, professor of epidemiology at the Yale School of Public Health, that makes similar claims. This was part of a debate piece in which the opposite opinion was also presented.)
November 3, 2020: On election night, FNC becomes the first network to call Arizona for Biden, courtesy of decision-desk head Arnon Mishkin and a team that includes Chris Stirewalt, unleashing the ire of Trump and his supporters. The contested results are eventually confirmed by an audit, and Stirewalt appears on CNN on September 27 to say FNC fired him after the election (FNC says his job became redundant) and to say that the point of Arizona audits are "to undermine confidence… they're doing their damage." Mishkin still works for FNC.
February 2021: Smartmatic, a maker of voting machines used a month earlier to count votes in the presidential election, sues FNC and Jeanine Pirro, Lou Dobbs and Maria Bartiromo, hosts on FNC's sister channel, Fox Business Network, claiming the outlet defamed the company for suggesting it conspired to turn the election for President Joe Biden. In March, Dominion Voting Systems files a similar lawsuit. Fox News responds by asserting its First Amendment right to "inform the public about newsworthy allegations of paramount public concern."
January 2021: For the first time in 20 years, FNC finishes third in cable news, as both CNN and MSNBC beat it. Some critics are saying that it is turning anti-Trump and more "woke" than in years past—and they complain of FNC's early call for Biden regarding Arizona. Newsmax TV and One America News Network, both of which lean conservative, also emerge as worthy competitors, though the blip in FNC's ratings is quickly reversed and today it is, once again, the most-watched cable news network in the country.
May 5, 2021: Brian Kilmeade generates headlines for a segment featuring children who wear masks in schools and are prevented from after-school activities and such due to the pandemic when he "snaps" at a sixth-grader he disagrees with, as most outlets put it. "I think that the way that our new president is handling things is a very good way," the child says referring to Biden, "and we would not have gone to this if it were still the last president." That's when Kilmeade responds with, "That's hard to believe because the last president was saying, 'I want every kid back in school.'"
August 2021: The channel's snarky comedian Greg Gutfeld, host of the aptly titled Gutfeld!, becomes the king of late-night TV, joining the ranks of Johnny Carson, Jay Leno and David Letterman, as his show posts its first-ever full week of beating Jimmy Kimmel, Jimmy Fallon and Stephen Colbert. While Gutfeld's show airs live at 11 p.m. on the East Coast, it has the advantage of airing three hours earlier on the West Coast. On the other hand, Kimmel, Fallon and Colbert appear on free broadcast channels as opposed to less-watched cable outlets.
Update, 10/7/21 at 1:48 p.m. ET: The story was updated to include Arnon Mishkin's role as the head of FNC's decision desk during the 2020 presidential election.