Lachlan Murdoch Insists Fox News Won't Change Its Content and Says Ad Boycotts Are Having No Effect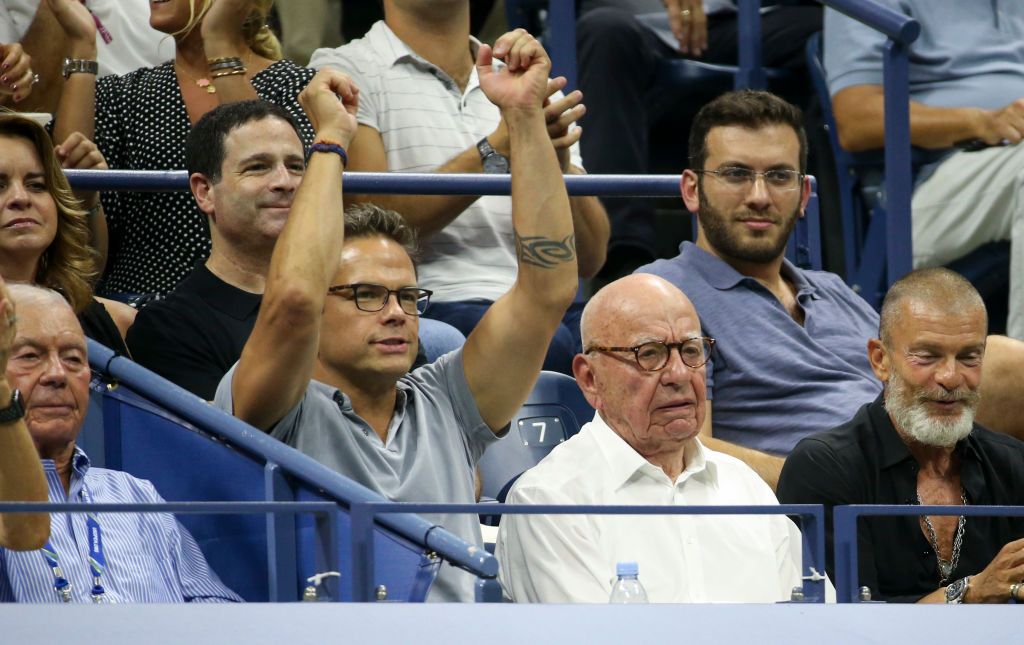 Fox executive Lachlan Murdoch said that advertiser boycotts of the Fox News Channel aren't having any major financial impacts on the company and that the network's controversial content won't change.
The CEO of Fox Corp., the parent company of Fox News, and son of News Corp. media mogul Rupert Murdoch told Wall Street analysts Tuesday he will stand defiant against critics and sponsors threatening to leave Fox News. Murdoch pushed back against liberal groups such as Media Matters for America leading the charge in getting lucrative ad deals pulled for sexist, Islamophobic content and insults directed at Parkland, Florida, school shooting survivors. Murdoch told the media financiers in New York that Fox News' top ratings will outlast Donald Trump's presidency, The Hollywood Reporter first reported Tuesday evening.
"The boycotts themselves are not having a financial impact of any significance," Murdoch told attendees of the MoffettNathanson 6th Annual Media and Communications Summit in New York.
Murdoch relayed a story from his childhood in which he watched a powerful advertiser threaten to leave one of his father's newspapers if he didn't pull investigative journalists off a damaging story about the sponsor: "Without a pause or taking a breath, my father said, 'Fine, pull your advertising.' He ended up not pulling his advertising, and we ended up continuing our investigation into what was real fraud in the business. I learned a lesson.… Advertisers don't tell our journalists what they can say or what they can write."
Murdoch added that even if lost advertising dollars were hurting the company, "it wouldn't affect the way we program that channel."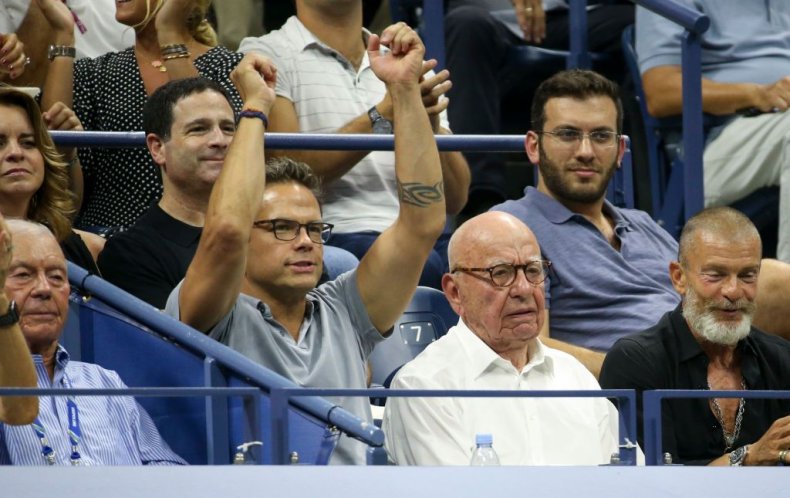 Several of Fox News' top-rated prime time hosts including Tucker Carlson, Laura Ingraham and Jeanine Pirro have had ad boycotts directed at them by critics who deemed the hosts' remarks sexist or racist. Last December, Carlson's comments about immigration prompted dozens of companies to pull their advertising from airing during his show, although many simply had their ads swapped to other "straight news" programs.
In June 2018, Ingraham sustained an advertiser boycott directed by Parkland shooting survivor and gun control activist David Hogg. The former Marjory Stoneman Douglas High School student listed her advertisers on Twitter and asked his followers to urge those companies to pull out after Ingraham mocked migrant children on-air. In March, Pirro faced similar boycotts and even had her show briefly pulled off the air after she made disparaging comments about Muslims.
But the cable news network and the hosts have enjoyed years-long ratings success compared to competitors like CNN and MSBNC. And the controversial hosts appear to have full faith in their corporate overlords.
"First, Fox News is behind us as they have been since the very first day," Carlson said on-air in March. "Toughness is a rare quality in a TV network, and we are grateful for that. Second, we've always apologized when we're wrong and will continue to do that. that's what decent people do: They apologize. But we will never bow to the mob, ever, no matter what."
Murdoch was asked Tuesday if Fox News can stay atop the ratings game even after Trump has left office. In response, the Fox Corporation CEO said the network has been on top of the industry for 17 years across several administrations. But he acknowledged that news networks typically thrive under oppositional presidents, as MSNBC has in recent years under Trump.
"You generally do better in opposition…than you do in alignment or agreement with the government," Murdoch said. "In fact, if you look at the ratings, it's our competitors who have done relatively better under the Trump administration. I think the main beneficiary is MSNBC."
In addition to the inflammatory content and comments uttered by the network's hosts, many critics accuse Fox News of being too close to Trump's agenda and micromanagement demands of its personnel.