Fox News Coverage of Critical Race Theory Plummeted After Virginia Election
Fox News' coverage of critical race theory has rapidly declined in the wake of Glenn Youngkin's gubernatorial election victory in Virginia, according to analysis.
In the months prior to the governor election in Virginia, Fox News ramped up its coverage of the academic theory which argues racism is systemic in the nation's institutions and laws, and helps maintain the dominance of white people in society, after previously seeing a major spike in July, data from the GDELT Project reveals.
From October, the amount of times Fox News' dedicated at least 15 seconds of airtime to critical race theory began to increase, having almost flatlined in September.
In terms of volume of coverage, the station hit its peak for the entire year on November 4, one day after Youngkin was declared the winner in Virginia, before coverage began to sharply fall to almost nothing by mid-November.
The analysis shows that between July and November, Fox and Friends was the show which dedicated the most airtime to discussing critical race theory, followed by The Ingraham Angle and Life Liberty Levin.
Fox News also dedicated significantly more air time on critical race theory this year than rivals such as CNN and MSNBC.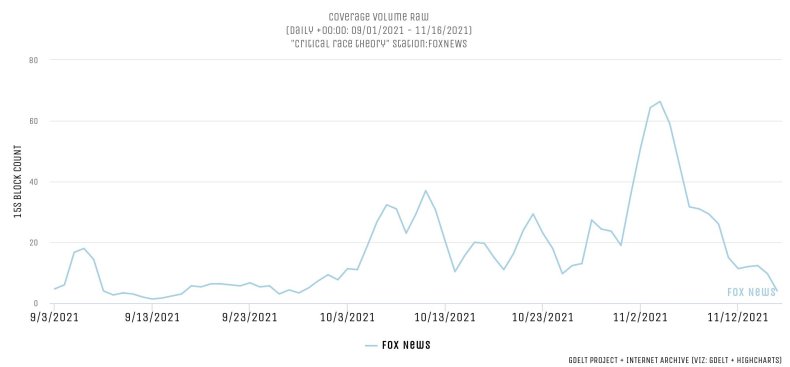 However, the network has not completely stopped with its coverage on critical race theory.
On Tuesday, Fox and Friends interviewed a woman who said that she filed a report to the FBI over a "terrorist threat" made by a Black father who supports critical race theory during a school board meeting in Texas.
"For those who got an issue with this critical race theory equity, this is something I fight for, for my children," Malikk Austin said during the Fort Worth Independent School District board meeting last week.
"How dare you come out here and talk about the things that my daddy and my grandparents went through? The lynching, the oppression, Jim Crow, and my kids are still being afflicted by this.
"We are not our ancestors," Austin added. "I got over 1,000 soldiers ready to go."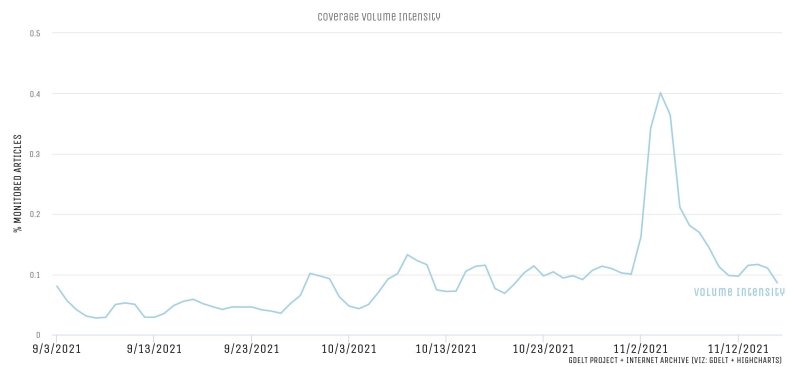 During the Virginia election campaign, Youngkin made education one of his key policies, including vowing to ban critical race theory being taught in schools despite no real suggestions it is currently being discussed in K-12 classes.
Youngkin playing on parents' concerns about the theory being taught in school coincided with Fox News' increased coverage surrounding it in the run up to the election.
In comparison, Youngkin's democratic candidate Terry McAuliffe refused to get drawn into the debate and dismissed concerns about critical race theory as a "racist dog whistle."
McAuliffe was also heavily criticized for suggesting that parents should not "be telling schools what they should teach" while discussing the theory during a debate in September.
Even though Fox News appears to no longer be pushing the debate around critical race theory, Youngkin is still promising to make education the forefront of his time as governor.
"Friends, as the Education Governor, I will get to work on Day One to re-establish high expectations in our schools and ensure that kids are learning how to think as opposed to what to think," Youngkin tweeted on November 15.
"Together, we'll make sure Virginia has the best education system in the country."