What Does Fox News Do Now? Schism With Trump Supporters Over Election Coverage Points to Network's Future
On Monday night, Fox News cut away from White House Press Secretary Kayleigh McEnany's press conference.
"I can't in good countenance continue to show you this," host Neil Cavuto said to viewers as McEnany's opening statement immediately delved into unproven claims about voter fraud, as Donald Trump still refuses to concede the presidency.
A schism has well and truly formed between the Rupert Murdoch-owned media network and the Trump administration—with Joe Biden's victory comes the end to the once symbiotic relationship between the Trump White House and the conservative channel that preached and upheld the last four years' of political power.
So what does this mean now for Fox? The network will certainly thrive in opposition, yet if it is now not fully endorsing Trump's acolytes, its future direction hangs somewhat in the balance.
The question of Fox viewers also comes into play here, as many seem to be turning their back on the network that for the last four years has been their antithesis of the perceived "fake news media."
Media experts tell Newsweek that while Murdoch may be now performatively distancing himself and his organizations from Trump, Fox News might undergo a turbulent few months, but will still be the place to go where right learning viewers get their news.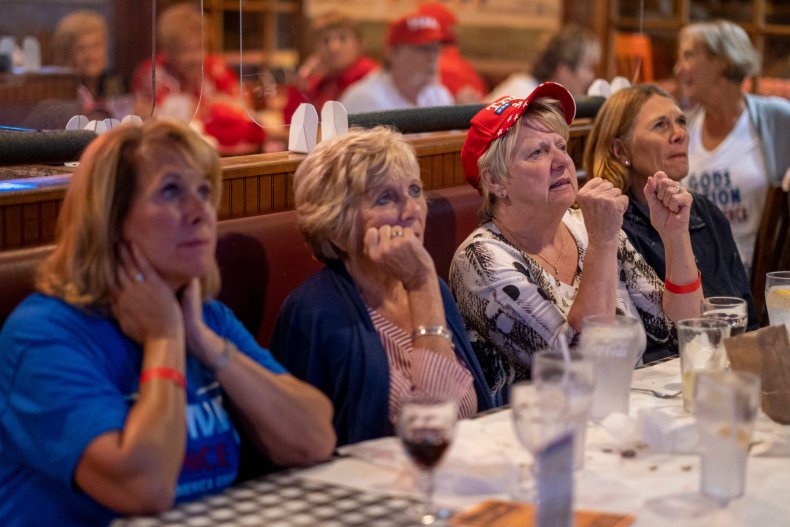 "Fox may lose some viewers—there's a lot of anger in conservative circles—but it's unlikely to be enough to harm the network," Nicole Hemmer,er specializing in the history of conservative media told Newsweek. "The alternatives, mainly One American News, Newsmax, and the Blaze, have never made much headway in terms of viewership, even during the periods when Fox and Trump have clashed."
The author of "Messengers of the Right: Conservative Media and the Transformation of American Politics," Hemmer speculates that Fox will "pivot to wholesale opposition to the Biden administration."
"Expect to see more of a Trump-meets-Tea Party vibe at the network in the coming months and years," she said.
DePauw University professor and media critic Jeffrey McCall believes that Fox will continue to be the network of choice for right-leaning viewers—including Trump supporters.
"That is mainly because they have few other places to go for news," McCall told Newsweek, adding that such viewers are unlikely to switch over to CNN or ABC's Good Morning America.
"Newsmax TV and OANN have siphoned off a part of the Trump audience, but Fox still has more resources and more reach," he said. "Other viewers who are disenchanted with Fox will drift to web-based sources such as the Daily Caller and Daily Wire, but those don't have the video appeal or longevity of Fox."
As for Trump-supporting Fox viewers, McCall says that while they may be unhappy with the editorial direction the channel may be going in, those viewers will perhaps still be loyal to certain personalities and commentators that have "remained generally loyal to Trumpism" and "will likely continue to support that vision, whether Trump himself continues to lead the movement or doesn't."
As Hemmer puts it: "Fox has catered to Trump supporters over the past four years, remaking its lineup to feature people like Tucker Carlson and Laura Ingraham, who promote a Trumpier form of conservatism. That lineup has been quite popular with the network's viewers and will almost certainly stay in place."
Regardless of who won, however, it's all about the bottom line for Murdoch.
"More than anything, Rupert Murdoch and those who run Fox News want to maintain its profitability," media analyst and author of "Race-Baiter, How the Media Wields Dangerous Words to Divide a Nation," Eric Deggans, TV critic for NPR and media analyst for NBC News and MSNBC told Newsweek.
"The cable news channel is like a money machine, generating huge profits necessary to pay its stars' inflated salaries and boost the bottom line of owner News Corp."
Deggans explained that Trump's insistence on devotion from Fox News is not tenable for the network.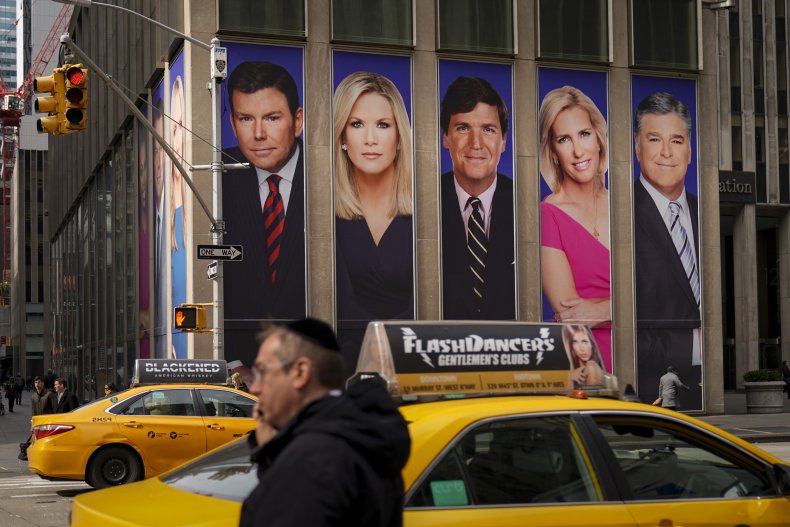 "Fox is arguably the biggest influencer of conservative thought outside of the president himself," he said. "When founder Roger Ailes was alive and in charge, he prized Fox News' independence and fought to keep it from being too closely aligned with any one politician. That has changed since his death. But I think Trump would insist on Fox News devoting itself to him in a way that may not be tenable for them."
Ultimately, despite a possible dip in ratings in the coming months, McCall believes Fox isn't going anywhere and will surely become the "leading source for scrutiny" for the Biden administration.
"But Fox will find its way and continue to appeal to right-of-center viewers," McCall added. "Look for Fox to become a leading source for scrutiny of the expected Biden administration, which is sure to keep Fox viewers engaged."