Fox News Hosts File Motion to Dismiss Smartmatic Lawsuit, Calling it 'Headline-Seeking' and Unconstitutional
Maria Bartiromo, Lou Dobbs and Jeanine Pirro joined Fox Corporation on Thursday in arguing that a $2.7 billion defamation lawsuit the election technology company Smartmatic filed against them last week should be dismissed.
The three Fox News Media hosts referred to the "meritless" lawsuit as a "legal shakedown designed to chill speech and punish reporting" in a Friday news release.
"It is, in short, exactly the kind of lawsuit that both the First Amendment and New York's anti-SLAPP law are designed to eliminate at the threshold," according to a memorandum filed in support of Bartiromo's motion to dismiss the suit. The motions filed by Dobbs and Pirro also referenced the state's anti-SLAPP ("strategic lawsuits against public participation") law.
New York is one of several states that has an anti-SLAPP law. Governor Andrew Cuomo updated the legislation last year to give it more strength against what he referred to as "frivolous" lawsuits, which his office said threatened New Yorkers' rights to free speech.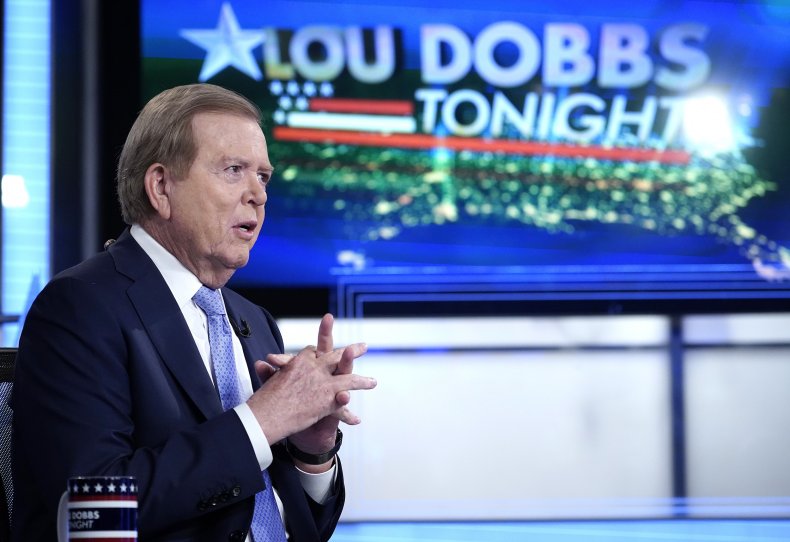 Smartmatic filed its lawsuit in New York on February 4. Listed as co-defendants in the suit were two attorneys who worked for former President Donald Trump's campaign, Rudy Giuliani and Sidney Powell. Giuliani and Powell are also facing lawsuits from another election technology company, Dominion Voting Systems.
An attorney for Smartmatic alleged in a news release announcing the lawsuit that Fox News "engaged in a conspiracy to spread disinformation about Smartmatic" with help from the lawsuit's co-defendants during and after the 2020 presidential election season. Widely debunked conspiracy theories about election fraud triggered a slew of lawsuits in battleground states across the U.S. after President Joe Biden defeated Trump in November.
"Fox is responsible for this disinformation campaign, which has damaged democracy worldwide and irreparably harmed Smartmatic and other stakeholders who contribute to modern elections," Smartmatic CEO Antonio Mugica said.
A spokesperson for Fox News Media told Newsweek last week the media company planned to dispute the lawsuit. "FOX News Media is committed to providing the full context of every story with in-depth reporting and clear opinion," the spokesperson said at the time. "We are proud of our 2020 election coverage and will vigorously defend this meritless lawsuit in court."
Fox News Media said on Monday that it filed a motion to dismiss the lawsuit, which the media company again referred to as "meritless."
"Smartmatic's headline-seeking, multi-billion-dollar lawsuit thus should be seen—and rejected—for what it is: an unconstitutional attempt by a money-losing company," Fox News Media said in the Friday news release announcing its hosts' motions to dismiss the lawsuit.
Newsweek reached out to Smartmatic for comment but did not receive a response in time for publication.