Fox News Legal Analyst Says Release of Mueller Evidence to Congress Is 'Potential Nightmare' for Trump
Fox News senior judicial analyst Andrew Napolitano warned on Tuesday morning that Attorney General William Barr's decision to hand over former special counsel Robert Mueller's underlying evidence and documents to Congress is a "potential nightmare" for President Donald Trump.
Napolitano, who previously served as a New Jersey Superior Court judge, gave his expert opinion during a segment of Fox & Friends on Tuesday morning, explaining that he was a bit surprised by Barr's decision. He also said that the president was "being proven correct," arguing that the Democrats appeared to want a "do over" of Mueller's investigation as Trump has accused.
"[It's a] potential nightmare because what they are releasing is not just portions of the redacted report, but the documents that went into making the report," the legal expert explained. He said this would include FBI interviews, notes, transcripts of wiretaps and other documents.
"It is almost unheard of for the Justice Department to release raw evidence to another entity so that the Justice Department can be second guessed," he continued. "But that's what the attorney general agreed to do yesterday."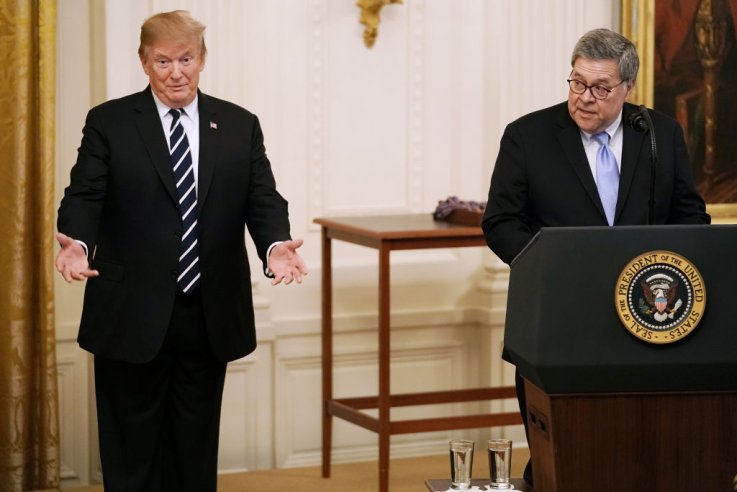 The former judge said that it's unclear what Democrats intend to do with the documents at this point. "Where's that going to go? I don't know," Napolitano said. "Do they just want to embarrass him? Do they want to give him a chance to respond? Are they actually going to impeach him? We don't know where this is gonna go, this is the earliest stages of it."
After lengthy and often tense negotiations the Justice Department agreed on Monday to hand over key evidence and documents from Mueller's investigation to Congress for further review. Democrats believe these documents and information could provide additional details on Trump's alleged obstruction of justice. It is not yet clear how much of the underlying evidence will be handed over, but the House Judiciary Committee Chair, Democrat Jerrold Nadler of New York, said it would include "interview notes, firsthand accounts of misconduct and other critical evidence"
Until now, the Trump administration and the Justice Department had defied numerous congressional subpoenas to interview witnesses and provide information so that committees can continue to review Mueller's findings. Although the special counsel did not find sufficient evidence that Trump or his associates conspired with Russia during its interference campaign in the 2016 election, Mueller's final report did lay out a series of allegations highlighting actions by the president that many Democratic and Republican legal experts have said are textbook examples of obstruction of justice.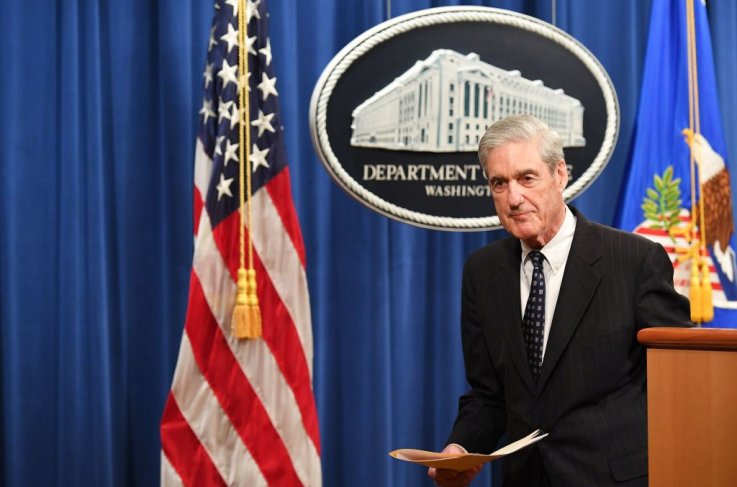 Mueller himself declined to offer a legal opinion and did not charge the president, justifying this decision by referring to Justice Department policy that does not allow the indictment of a sitting president. However, he also said he could not exonerate the president. Many analysts have interpreted the special counsel's actions as laying a road map for Congress, which must then decide whether or not to pursue Trump's impeachment.
Napolitano has been critical of Mueller's and Barr's handling of the investigation. The Fox News analyst has previously said Mueller "dropped the ball" by not indicting Trump, arguing that "no one is above the law." He has also criticized Barr, saying the attorney general has acted like a personal defense lawyer for the president and called his "narrow" definition of obstruction of justice "absurd."
Fox News Legal Analyst Says Release of Mueller Evidence to Congress Is 'Potential Nightmare' for Trump | U.S.