Fox News Legal Analyst Says Mueller 'Dropped the Ball' By Not Indicting Trump Because 'No One Is Above the Law'
Fox News senior judicial expert Andrew Napolitano believes that Special Counsel Robert Mueller "dropped the ball" by failing to charge President Donald Trump with a crime, pointing out that "no one is above the law."
Napolitano, who previously served as a New Jersey Superior Court judge, laid out his perspective on the ongoing political drama surrounding Mueller's findings during his weekly Fox News Digital program Judge Naplitano's Chambers. The legal analyst argued that Mueller should have been more explicit in his report, instead of choosing not to give an opinion on whether the president had obstructed justice.
"During the course of his investigation, and we all know this, [Mueller] came upon some roadblocks," Napolitano explained. "And the roadblocks were put there by the president of the United States. [Mueller] asked for permission to investigate the roadblocks. The roadblocks are called obstruction of justice."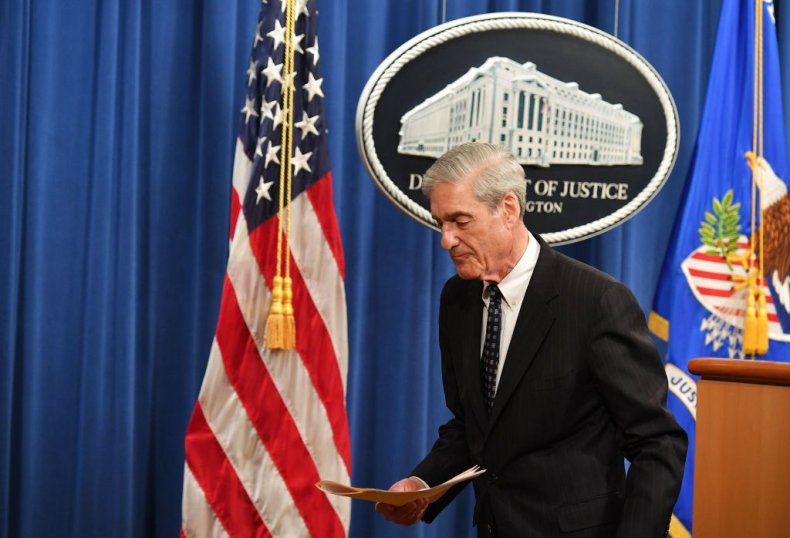 The former judge then explained how the president allegedly obstructed justice in multiple ways, including instructing aides to lie to the FBI and falsify evidence. "That is obstruction of justice and it is for a corrupt purpose," Napolitano asserted. "The corrupt purpose is to keep the government at bay, to interfere with its investigation so it won't get to the truth."
Pointing out that former Presidents Richard Nixon and Bill Clinton both faced votes of impeachment for obstruction of justice, Napolitano said that "we know" that the allegations against Trump are an impeachable offense. He then argued that the special counsel should have stated plainly that the president had obstructed justice, instead of choosing to avoid making such a determination.
"Here's where I think Mueller dropped the ball," the legal analyst explained. "Mueller says the president can't be prosecuted because presidents can't be prosecuted. Well, if presidents can't be prosecuted, then they're above the law," Napolitano pointed out. "And we know, the basic principle of American jurisprudence is: no one is above the law. Surely an indictment could be had, and maybe they're not going to actually prosecute the indictment until the president leaves office," he continued. "But nobody can get away with that kind of lawbreaking."
Despite being on right-leaning Fox News' payroll and being a popular analyst on the network, Naplitano has not shied away from criticizing Trump and Attorney General William Barr's handling of the Mueller report. He, like many other critics, previously accused Barr of acting like Trump's personal defense lawyer and slammed the attorney general's "narrow" definition of obstruction of justice as "absurd." He has also argued that Barr misled Congress.
At the end of April, Trump attacked Napolitano, saying he had made a "very dumb legal argument." He then alleged that the former judge had come to his office and asked to be appointed to the Supreme Court. "He has been very hostile," the president wrote on Twitter.
Trump's attorney Rudy Giuliani, who previously served as the mayor of New York City, has also lashed out at Napolitano multiple times. At the beginning of May he tweeted out that the former judge should "reconsider" his position. Last week, he renewed his criticism of Napolitano, suggesting he was "bitter" because Trump never appointed him to the Supreme Court.
But Napolitano is not the only conservative voice criticizing the president. The group Republicans for the Rule of law has waged a media campaign, calling on Congress to investigate the president further and hold him accountable. A group of former GOP-appointed federal prosecutors also explained in a viral video that Trump would have been indicted for his actions if he were anyone else but the president.
Representative Justin Amash, a Republican from Michigan, has also called on his colleagues in Congress to act, tweeting earlier this month: "I swear an oath to support and defend the Constitution, not an oath to do the bidding of one man or one political party."