Rudy Giuliani Calls Out Fox News Legal Analyst for Saying AG Barr's Defense of Trump Is 'Absurd': 'Judge Reconsider Your Position'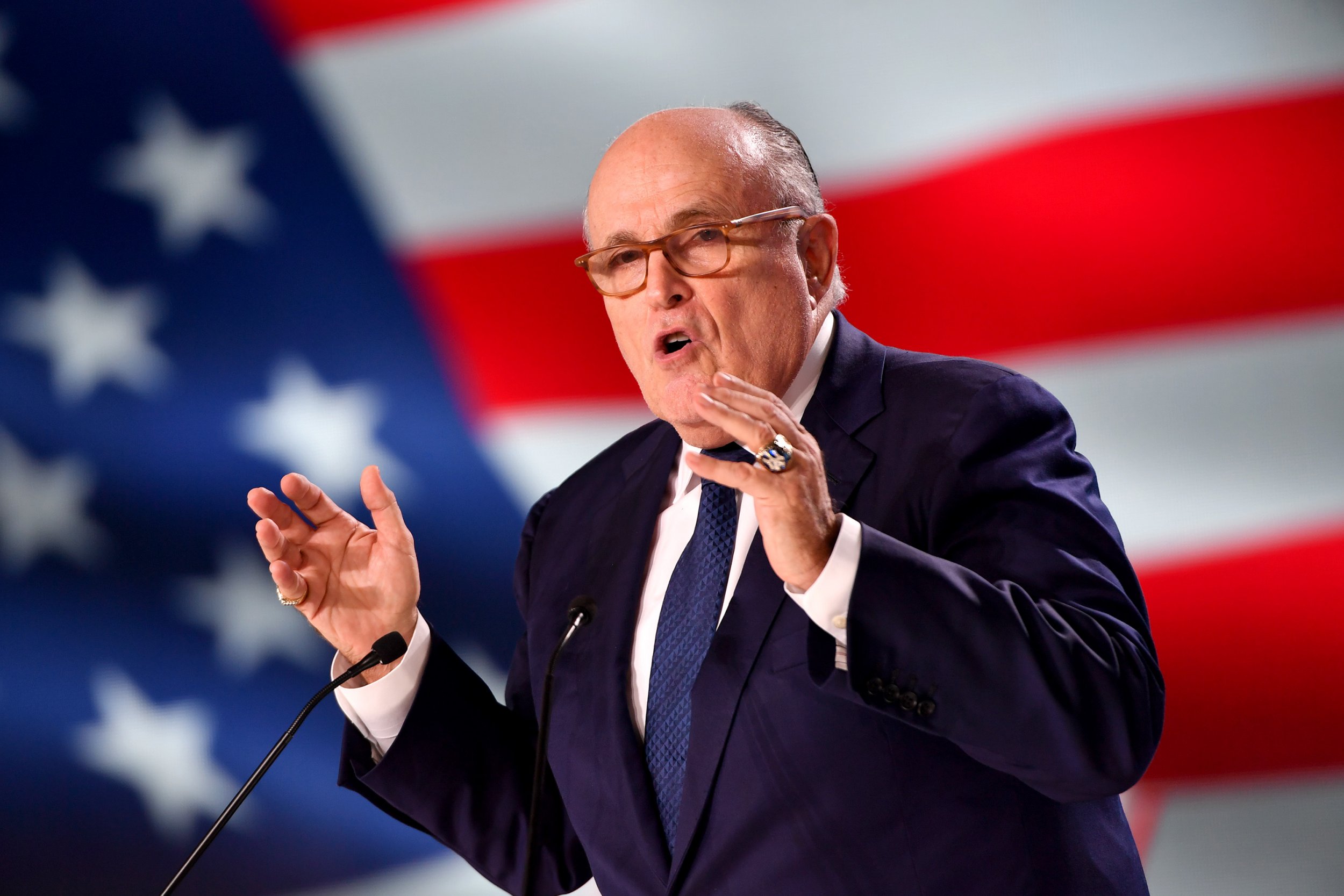 Rudy Giuliani has called out Fox News' legal analyst Andrew Napolitano after he claimed the William Barr's defense of Donald Trump was "absurd".
Speaking on Fox News Digital show Judge Napolitano's Chambers on Thursday, the former New Jersey Superior Court judge criticized the Attorney General's decision not to charge President Donald Trump with obstruction of justice.
Napolitano suggested Barr's "very narrow" understanding of the law had led to him acting as if he had "become the president of the United States' defense lawyer."
Specifically, the legal expert argued that: "Whoever interferes with an investigation or a judicial proceeding for a corrupt purpose or attempts to interfere is guilty of obstruction of justice."
He then added: "Under Attorney General Barr's view, you cannot obstruct an investigation of yourself unless you committed the crime for which the government is investigating you. That, of course, is absurd."
Giuliani, however, hit back late on Thursday night, suggesting Trump couldn't have been charged with obstruction of justice as there was no proof of a crime being committed.
"I consider Judge Napolitano to be a friend so I write this with regret," the President's personal lawyer tweeted.
"An obstruction case where there is no proof of an underlying crime is questionable. If you add to it nothing actually obstructed, there's no case. Judge reconsider your position."
In his final report submitted after a lengthy investigation into Russian efforts to interfere in the 2016 presidential elections , special counsel Robert Mueller found Trump had not committed a crime.
However, the legal team determined in several instances the President might have obstructed justice. Barr published a redacted copy of the report on April 18, but earlier this week it was revealed that Mueller had complained about the way he handled his summary of the investigation.
"There is now public confusion about critical aspects of the results of our investigation," Mueller wrote in his letter in late March, just days after Barr released his four-page summary. "This threatens to undermine a central purpose for which the Department appointed the Special Counsel: to assure full public confidence in the outcome of the investigations."
The Attorney General was subsequently grilled a number of Democratic senators on Wednesday over his handling of the summary of the report.
However, he skipped the House hearing on Thursday. The Democrats leading the committee held the hearing anyway and suggested Barr could face a possible citation for contempt.
Speaking on Fox & Friends before the hearing, Napolitano suggested the Attorney General should have testified before the House Judiciary Committee as he had "nothing to hide."