France to Hold Memorial Service for Victims of the Paris Attacks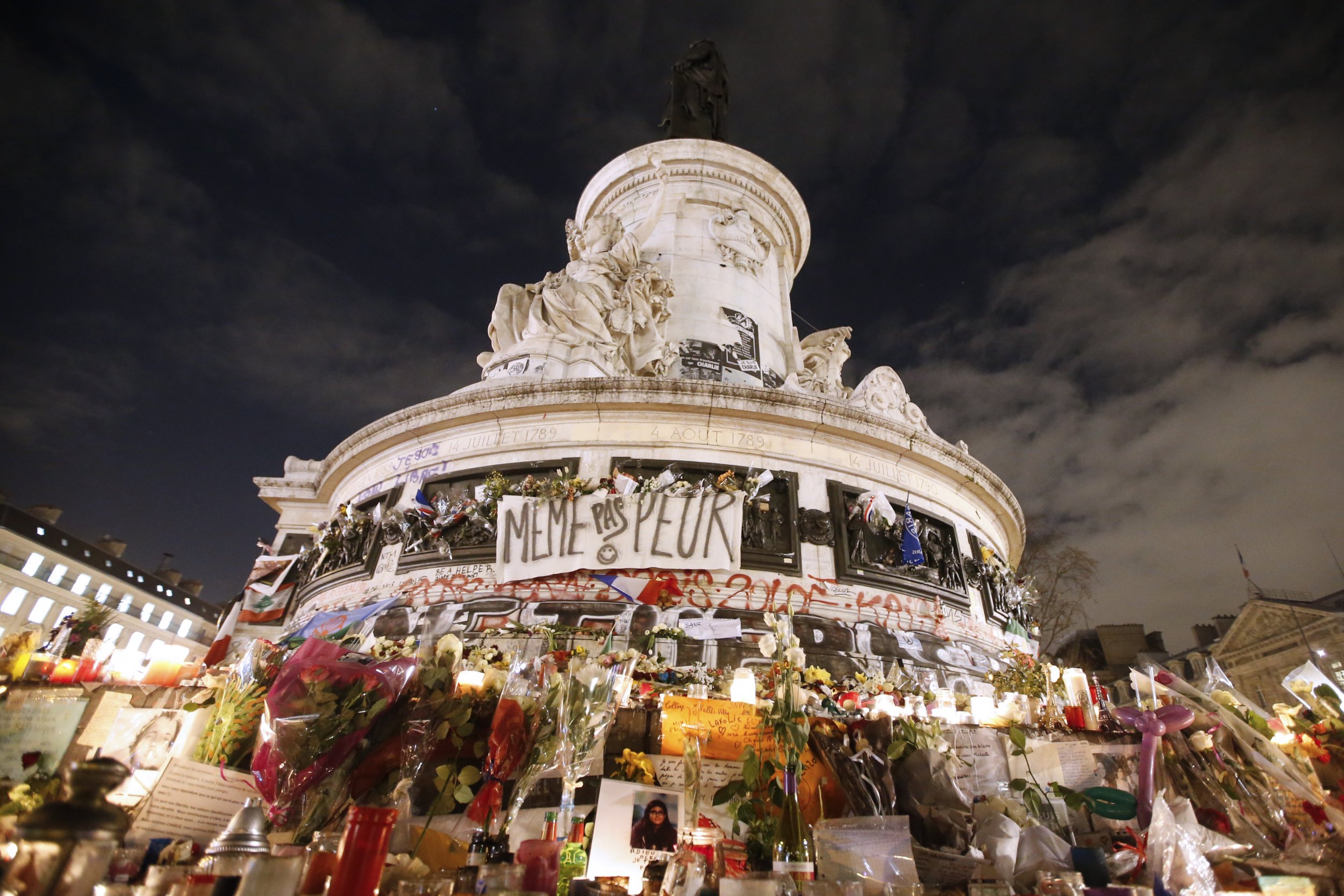 France will hold a memorial service on Friday for the 130 people killed in a series of attacks in Paris on November 13. One thousand people are expected to attend the event. Those paying their respects will include French President Francois Hollande, survivors of the attacks, and families of the victims. Organizers will hold a one-minute silence and read out a full list of the names of the dead.
The Islamic State militant group (ISIS) claimed responsibility for the shooting and bombing attacks at six locations around the French capital. Suspected militants attacked Friday night revelers at restaurants and bars as well as soccer fans watching a match at a stadium. The worst attack occurred at the Bataclan concert hall where gunmen opened fire with assault rifles during a rock show, killing 89 people. The attackers wounded a further 350 people across the capital, the BBC reports.
The day after the attacks, Hollande announced a three-day mourning period which included a service at the Notre Dame cathedral. Friday's memorial event will be held at Les Invalides, a building complex that includes a military museum and Napoleon's tomb, according to the Guardian. Hollande is expected to address the victims' families during the service.
Some of the bereaved have declined to attend. One family told French media that the government had failed to protect France following the Charlie Hebdo attacks in Paris in January. For those who can't attend, Hollande suggested they decorate their homes with the French tricolor flag. Sales of the French flag have risen in the country as it comes to be seen as a symbol of defiance in the face of terrorism, the Guardian reports.
As France gathers to remember the dead, security forces across Belgium and France are still hunting for one of the suspected attackers , Salah Abdeslam. Nine other alleged attackers are dead, having either committed suicide or been killed by police.