'Frasier' Reboot: Everything We Know So Far About the Paramount+ Revival
Frasier could be coming back to screens as streaming service Paramount+ eyes a reboot of the Cheers spin-off starring Kelsey Grammer as the Seattle-based radio psychiatrist. Though exactly how far along this reboot is, or whether it is just speculation has not been confirmed, but across the years, multiple people involved in this potential reboot have revealed details about what fans of the multiple Emmy-winning comedy can expect.
In 2018, the Frasier reboot was described to be in the "exploratory stage." At that point, the potential revival was set to see Dr. Frasier Crane (played by Kelsey Grammer) move to a new city, suggesting the show would follow on from the finale of the original CBS show which saw the psychiatrist move to Chicago.
At that time, Grammer said to the Television Critics Association: "[We] have to make sure it's going to be a great show. If it's not a great show, and if we don't hear a pitch that hits it out of the park, it probably won't happen."
The actor also hinted that he had already been in talks with a number of networks to bring back the show, saying, "NBC may not be interested" and that it "may go somewhere else."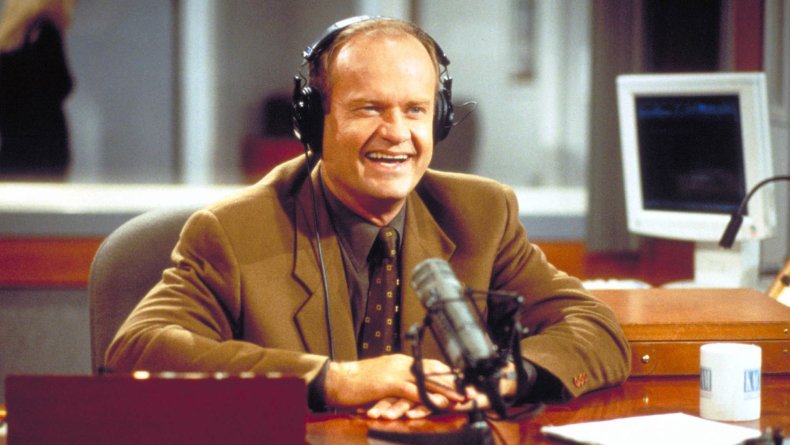 While in 2018 it was only Grammer who touted as starring in the reboot, this new version could see multiple characters return. TVLine has reported that the hope is for David Hyde Pierce, Jane Leeves and Peri Gilpin to return as Niles Crane, Daphne Moon and Roz Doyle. Martin Crane actor John Mahoney, meanwhile, died in February 2018.
In 2020, Gilpin told Metro News: "[A reunion] is possible. Definitely. There is a lot of talk about it. I do think there's something going on, but I don't know exactly what it is or whether it will actually happen."
In 2017, however, David Hyde Pierce was asked by Vulture whether he would do a reboot of the show and said: "No. And I don't think they would want one."
Grammar, meanwhile, is currently working on an ABC sitcom, as yet unnamed, that would team him up with Alec Baldwin as former roommates who come back together after falling out decades ago.
Paramount+ is the upcoming streaming service that is currently known as CBS All Access. In March, the service will be renamed and rebranded, with the streamer expanding its library of archive content and originals to compete with new services like Peacock and HBO Max.
If the service picks up a Frasier revival, it would be the second reboot announced by the service. In December, the service picked up a reboot of the popular Nickelodeon series iCarly.
Currently, all 11 seasons of the original Frasier are on Hulu as well as the NBC streaming service Peacock and CBS All Access.