President Donald Trump will join world leaders at the G20 summit in Argentina on Friday and Saturday, where the U.S. leader will hold a high-stakes meeting with Chinese leader Xi Jinping. At the last minute, Trump canceled his anticipated face-to-face discussions with Russian President Vladimir Putin.
The annual summit will be held November 30 and December 1, bringing together the leaders of the largest 20 economies, including 19 nations and the European Union. In addition to the U.S. and the EU, Argentina (the hosting nation), Australia, Brazil, Canada, China, Germany, France, India, Indonesia, Italy, Japan, Mexico, Russia, Saudi Arabia, South Africa, South Korea, Turkey and the United Kingdom will be represented.
Spain is also a permanent invited guest to the summit, and Argentina, as part of its hosting rights, has also invited Chile and the Netherlands to attend.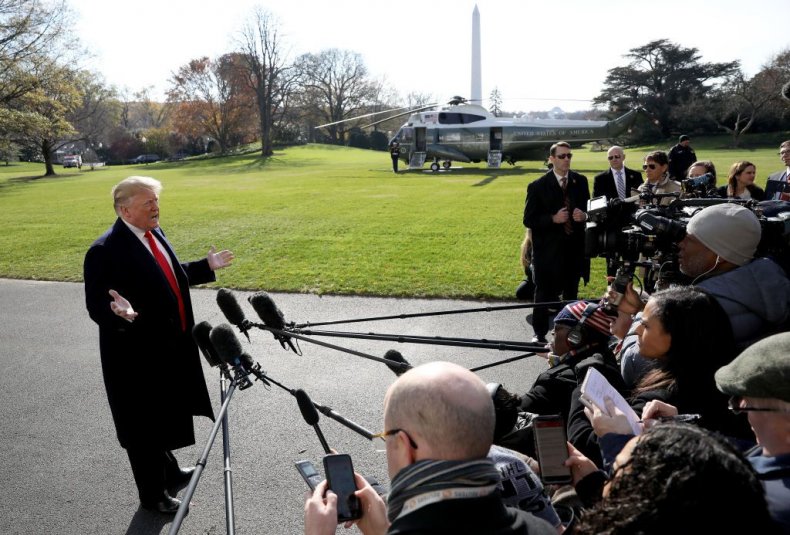 Although Trump's planned meetings with Putin and Xi drew the most national attention, the president had also planned high-profile bilateral meetings with Turkey and South Korea at the two-day event. But all of this suddenly changed on Thursday.
First Trump announced on Twitter that his meeting with Putin would not go forward, citing escalating tensions in Ukraine. Press secretary Sarah Huckabee Sanders later revealed that the meetings with Turkish and South Korean leaders had been downgraded to informal "pull-asides" at the summit. Although there had been speculation that Trump would meet with Saudi Arabia's Crown Prince Mohammed bin Salman, the president has said he will not have time do so.
While Trump cited Russia's actions this week against Ukraine as the reason for his cancellation of talks with Putin, many analysts have speculated that the decision was affected by the surprise Thursday morning guilty plea from the president's former lawyer Michael Cohen. He admitted to lying to Congress about the timeline for negotiations to build a Trump Tower in Moscow while Trump was campaigning for the presidency.
Whether or not the Trump-Putin meeting had gone forward, Chris Miller, an assistant professor of international history at the Fletcher School of Law and Diplomacy at Tufts University, told Newsweek that "there was unlikely to have been an improvement in bilateral ties" between Moscow and Washington.
Miller also explained that it's unlikely that European and U.S. leaders will make any headway with Russia in regards to Ukraine.
"U.S. and European officials will continue criticizing Russia, [while] Trump will probably continue to waffle on the issue," he said. "But the U.S. and Europe are unlikely to take steps that would force Russia to stand down in the Sea of Azov, and Russia is not likely to offer concessions without getting something in exchange."
As for his meeting with China's president, Trump will primarily be discussing ongoing trade tensions. Since summer, the president has slapped tariffs on $250 billion of Chinese imports, to which Beijing has responded by targeting $110 billion of U.S. goods with retaliatory levies. Although the president has said his decision is "pouring" billions of dollars into the U.S., analysts have pointed out that prices for consumers are rising and many businesses are suffering as a result. Farmers have been especially hard-hit by the trade dispute.
"I think we're very close to doing something with China, but I don't know that I want to do it," Trump told reporters before departing for Argentina on Thursday morning.
Stanley Chao, managing director of California company All in Consulting, which assists Western companies in developing business in Asia, told Newsweek that he believes Trump "needs a win after the midterm elections." He predicted that the president will "accept Xi's proposal and spin it as a win."
"I think both sides just want a mutual understanding of each other," Chao said. "Trump wants Xi to admit that China needs economic reform, and Xi wants Trump to know that he can't bully China."
Chao predicted that "Xi will admit that China needs reform but under China's directions, not Trump's. And Trump will accept that but ask for a concrete plan with [a] schedule and actions."
Miller was less optimistic in his assessment, telling Newsweek that "a major U.S.-China trade de-escalation is unlikely."
On other fronts, experts expect Trump to be Trump and go against the norms of such high-profile summits.
"Trump doesn't like multilateral diplomacy but prides himself on being a norm breaker at these events," Aaron David Miller, a vice president at the nonpartisan Woodrow Wilson International Center for Scholars, told CNN. "He knows the world is watching, and it is quintessentially the thing he loves most: It's a big stage."