Gabby Petito's Family Insist Brian Laundrie is Not Missing: 'He is Hiding'
The family of missing woman Gabby Petito has said that her fiance, Brian Laundrie, a person of interest in the case, "is hiding."
The lawyer for the family of the 22-year-old woman, who was reported missing on September 11, was responding to news that Laundrie's family had not seen him since Tuesday.
"Brian is not missing, he is hiding. Gabby is missing," the statement by the law office of Richard Stafford said, tweeted by ABC News.
Laundrie's parents revealed on Friday their son had not been at home for several days when officers stopped by to question him.
North Port police spokesperson Josh Taylor told CNN that officers had been "trying all week to talk to his family, to talk to Brian," and that after they went to the home "they're saying now they have not seen their son."
In a statement to the network, the Laundrie family lawyer, Steven Bertolino, said Brian Laundrie's whereabouts "are currently unknown."
However, police in North Port, Florida, said that Laundrie was not considered a suspect in Gabby Petito's disappearance and that while he "is a person of interest...he is not wanted for a crime," Fox News reported.
"We are not currently working a crime investigation. We are now working a multiple missing person investigations."
The FBI has also released a new Missing Person poster for Petito calling for information in her search.
Before Petito was reported missing, the couple had been traveling on a cross-country trip in her Ford Transit van in a journey documented on Instagram and taking in national parks in the west of the U.S.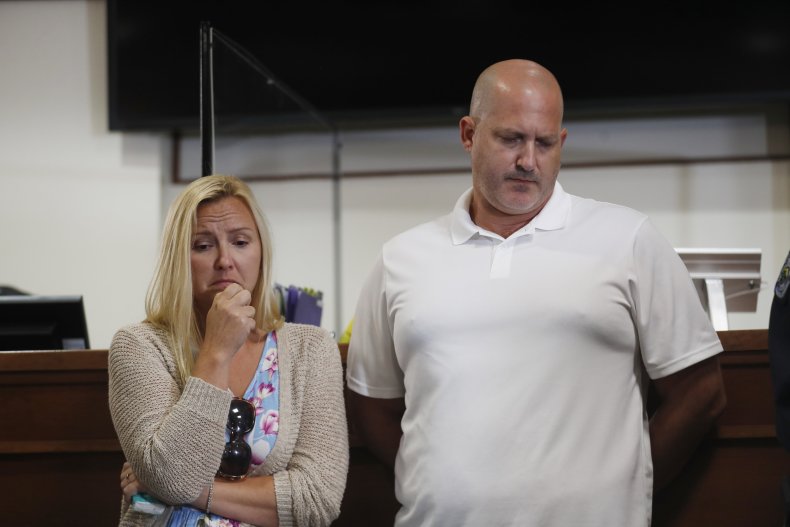 Images were shared of stops in Kansas, Colorado, Utah and Wyoming but bodycam footage from Utah suggested something may have gone wrong when Moab police responded to a call reporting a potential domestic abuse case.
Her family said they were last in contact with Gabby in the final week of August and before their last communication, she was believed to be in Grand Teton National Park in Wyoming.
Amid considerable media interest and accusations on social media implicating Brian Laundrie in her disappearance, North Port Police chief Todd Garrison called for calm.
"Please let us work through this and information will be forthcoming," he tweeted on Friday. However, Garrison had earlier told CNN, "I believe Brian has the information," about the disappearance.
"I believe people around Brian may also have the information, and we are pleading to those people to come forward," he added.
Newsweek has contacted North Port Police for comment.
Updated 9/18/2021 5:11 a.m. ET: This article has been updated with more information.