Gal Gadot Acting More Swiss Than Israeli Over Conflict, Says Son of PM Benjamin Netanyahu
Yair Netanyahu, the son of Israeli Prime Minister Benjamin Netanyahu, has questioned actress Gal Gadot for releasing a "neutral" message about the conflict in Gaza, accusing her of posting a message "as if she was from Switzerland".
Over the weekend, Yair Netanyahu criticized Wonderwoman actress Gadot, one of Israel's best-known celebrities, for not taking a stronger stance on the conflict.
"The models of Palestinian descent Gigi and Bella Hadid, with millions of followers, have been conducting antisemitic propaganda against Israel 24/7 since the beginning of the mess," he wrote on Twitter.
"The only Israeli figure, with the same number of followers, and with the power of an international celeb, who can give them a fight in publicity is Gal Gadot. She chose to write a neutral post as if she was from Switzerland."
Switzerland has famously not taken sides during previous conflicts. It has not fought in an international war since 1815 and did not join the United Nations until 2002. However, it will defend itself if attacked.
In an Instagram post on May 13, Gadot condemned the conflict and said that Israel and its neighbours each deserved to be a "free and safe nation."
"My heart breaks. My country is at war. I worry for my family, my friends," she wrote.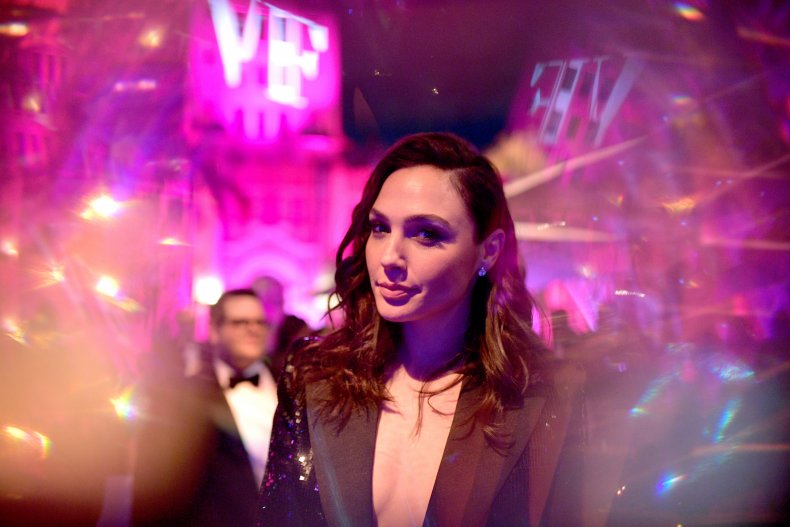 "I worry for my people. This is a vicious cycle that has been going on for far too long. Israel deserves to live as a free and safe nation, Our neighbours deserve the same. I pray for the victims and their families, I pray for this unimaginable hostility to end, I pray for our leaders to find a solution so we could live side by side in peace. I pray for better days," she said.
Newsweek has contacted Gadot's team for comment on Netanyahu's criticism.
Meanwhile, the Hadid sisters, who have a Palestinian father, have been outspoken about their views on the conflict.
Bella Hadid, who has 42.4 million followers, attended a pro-Palestinian march in New York on Sunday and posted photos of it on Instagram. She also livestreamed part of the protest.
"The way my heart feels.. To be around this many beautiful, smart, respectful, loving, kind and generous Palestinians all in one place... it feels whole! We are a rare breed!! It's free Palestine til Palestine is free!!!" Hadid wrote in the post.
The official Twitter account of the state of Israel hit back later that day, accusing the supermodel of advocating "throwing Jews into the sea."
What Is Happening in the Israeli-Palestinian Conflict?
On May 6, Palestinian protests began in Jerusalem over an anticipated decision from Israel's Supreme Court of Israel to evict 27 Palestinians from Sheikh Jarrah, a neighbourhood in the occupied east of the city.
The following day, protesters gathered at the al-Aqsa Mosque, the third holiest Islamic site that is located on the Temple Mount, the most sacred site in Judaism. Israeli police clashed with protesters and on May 10 Palestinian militants in Gaza started firing hundreds of rockets at Israel. Israel retaliated with air strikes, hitting Hamas sites, a refugee camp and destroying a building that houses media organisations Al Jazeera, the Associated Press and Middle East Eye.
Gaza health officials say at least 212 people have died in the coastal enclave, including 61 children and 36 women, since fighting began last week, Reuters reports. Ten people have been killed in Israel, including two children.