As expected, The Game Awards 2021 ceremony was filled to the brim with major announcements, surprise reveals and unexpected wins.
While the full broadcast is definitely worth checking out for those with enough stamina, it did begin streaming quite late on a weeknight and went on for a long time. In fact, if you count the pre-show (which you should, since it featured a number of the awards and world premieres), then the whole thing lasted over 4 hours. For context, that's on par with the longest-ever Oscars show from back in 2002.
As such, you might not be willing to subject yourself to a full recording of The Game Awards, especially when you can condense that experience into just a few minutes by looking through the highlights.
On that note, Newsweek has got you covered here with a summary all of the major developments (including the new trailers and award winners) from the livestream.
Game Awards 2021 Winners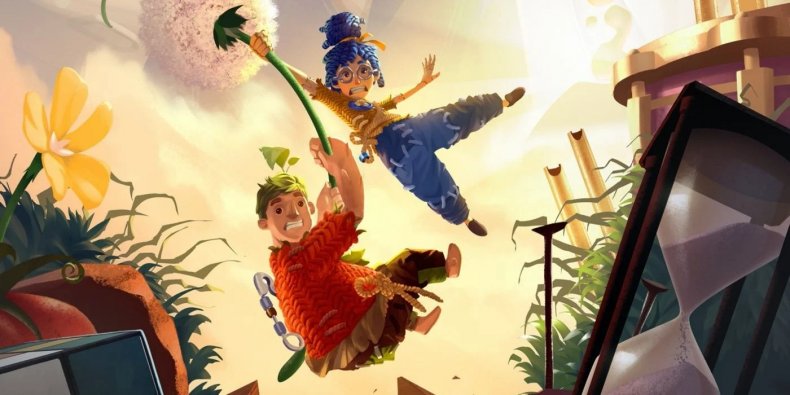 While you might have heard that The Game Awards winners are chosen by the public, this is only partially true. Fan votes account for just a small portion of the overall weighting, and 90 per cent of the decision actually comes down to what a select jury thinks.
This is why the titles that pick up "Game of the Year" trophies don't always seem to line up with the mainstream opinion. If your predictions for the 2021 event were based solely on social media buzz, then you would probably come away with the impression that either Resident Evil Village or Metroid Dread would have a clean sweep of all the categories.
Yet, much to everyone's surprise, It Takes Two ended up being crowned as the ultimate "Game of the Year." If it was just up to the popular vote, then this quirky little platformer would have been unlikely to get much representation. Nevertheless, with an 89 score on Metacritic and rave reviews, it is a worthy winner.
Elsewhere, the tremendous Forza Horizon 5 picked up the accolade for best sports title, Guardians of the Galaxy was recognized for its excellent narrative, Kena: Bridge of Spirits emerged victorious in the indie category, and Final Fantasy XIV Online beat out the likes of Fortnite and Call of Duty: Warzone to be named best ongoing game.
Here is the full list of winners (in bold) from The Game Awards 2021:
Game of the Year
Deathloop
It Takes Two - Winner
Metroid Dread
Psychonauts 2
Ratchet & Clank: Rift Apart
Resident Evil Village
Best Game Direction
Deathloop - Winner
It Takes Two
Returnal
Psychonauts 2
Ratchet & Clank: Rift Apart
Best Ongoing
Apex Legends
Call of Duty: Warzone
Final Fantasy XIV Online - Winner
Fortnite
Genshin Impact
Best Indie
12 Minutes
Death's Door
Kena: Bridge of Spirits - Winner
Inscryption
Loop Hero
Best Debut Indie
Kena: Bridge of Spirits - Winner
Sable
The Artful Escape
The Forgotten City
Valheim
Best Narrative
Deathloop
It Takes Two
Life is Strange: True Colors
Marvel's Guardians of the Galaxy - Winner
Psychonauts 2
Best Art Direction
Deathloop - Winner
Kena: Bridge of Spirits
Psychonauts 2
Ratchet & Clank: Rift Apart
The Artful Escape
Best Score and Music
Cyberpunk 2077 (Marcin Przybylowicz, Piotr T. Adamczyk, Composers)
Deathloop (Tom Salta, Composer)
NieR Replicant ver.1.22474487139 (Keiichi Okabe, Composer) - Winner
Marvel's Guardians of the Galaxy (Richard Jacques, Composer)
The Artful Escape (Johnny Galvatron & Josh Abrahams, Composers)
Best Audio Design
Deathloop
Forza Horizon 5 - Winner
Ratchet & Clank: Rift Apart
Resident Evil Village
Returned
Best Performance
Erika Mori as Alex Chen, Life is Strange: True Colors
Giancarlo Esposito as Anton Castillo, Far Cry 6
Jason E. Kelley as Colt Vahn, Deathloop
Maggie Robertson as Lady Dimitrescu, Resident Evil Village - Winner
Ozioma Akagha as Julianna Blake, Deathloop
Games for Impact
Before Your Eyes
Boyfriend Dungeon
Chicory
Life is Strange: True Colors - Winner
No Longer Home
Best Community Support
Apex Legends
Destiny 2
FINAL FANTASY XIV Online - Winner
Fortnite
No Man's Sky
Best Mobile Game
Fantasian
Genshin Impact - Winner
League of Legends: Wild Rift
MARVEL Future Revolution
Pokemon Unite
Best VR/AR
Hitman 3
I Expect You To Die 2
Lone Echo II
Resident Evil 4- Winner
Sniper Elite VR
Best Action
Back 4 Blood
Chivalry II
Deathloop
Far Cry 6
Returnal - Winner
Best Action/Adventure
Marvel's Guardians of the Galaxy
Metroid Dread - Winner
Psychonauts 2
Ratchet & Clank: Rift Apart
Resident Evil Village
Best Role Playing
Cyberpunk 2077
Monster Hunter Rise
Scarlet Nexus
Shin Megami Tensei V
Tales of Arise - Winner
Best Fighting
Demon Slayer -Kimetsu no Yaiba- The Hinokami Chronicles
Guilty Gear -Strive- Winner
Melty Blood: Type Lumina
Nickelodeon All-Star Brawl
Virtua Fighter 5: Ultimate Showdown
Best Family
It Takes Two - Winner
Mario Party Superstars
New Pokémon Snap
Super Mario 3D World + Bowser's Fury
WarioWare: Get It Together!
Best Sports/Racing
F1 2021
FIFA 22
Forza Horizon 5 - Winner
Hot Wheels Unleashed
Riders Republic
Best Sim/Strategy
Age of Empires IV - Winner
Evil Genius 2: World Domination
Humankind
Inscryption
Microsoft Flight Simulator
Best Multiplayer
Back 4 Blood
It Takes Two - Winner
Knockout City
Monster Hunter Rise
New World
Valheim
Most Anticipated
Elden Ring - Winner
God of War Ragnarök
Horizon Forbidden West
Sequel to The Legend of Zelda: Breath of the Wild
Starfield
Innovation in Accessibility, Presented by Chevrolet
Far Cry 6
Forza Horizon 5 - Winner
Marvel's Guardians of the Galaxy
Ratchet & Clank: Rift Apart
The Vale: Shadow of the Crown
Content Creator of the Year
Dream - Winner
Fuslie
Gaules
Ibai
TheGrefg
Best Esports Game
Call of Duty
CS:GO
DOTA2
League of Legends - Winner
Valorant
Best Esports Athlete
Chris "Simp" Lehr
Heo "ShowMaker" Su
Magomed "Collapse" Khalilov
Oleksandr "s1mple" Kostyliev - Winner
Tyson "TenZ" Ngo
Best Esports Team
Atlanta FaZe
DWG KIA
Natus Vincere - Winner
Sentinels
Team Spirit
Best Esports Coach
Airat "Silent" Gaziev
Andrey "ENGH" Sholokhov
Andrii "B1ad3" Horodenskyi
James "Crowder" Crowder
Kim "kkOma" Jeong-gyun - Winner
Best Esports Event
2021 League of Legends World Championship - Winner
PGL Major Stockholm 2021
PUBG Mobile Global Championship 2020
The International 2021
Valorant Champions Tour: Stage 2 Masters
7 Major Announcements Made at The 2021 Game Awards
If you have never watched The Game Awards before, you might be surprised to learn that the actual handing out of awards only accounts for about 50 percent of the evening. The rest is dedicated to exclusive reveals, world premiere trailers, interviews with developments and release date announcements. Think of it a bit like the gaming equivalent of the Superbowl halftime show.
Here are some of the highlights from the 2021 Game Awards:
'Cuphead: Delicious Last Course' DLC Finally Gets a Release Date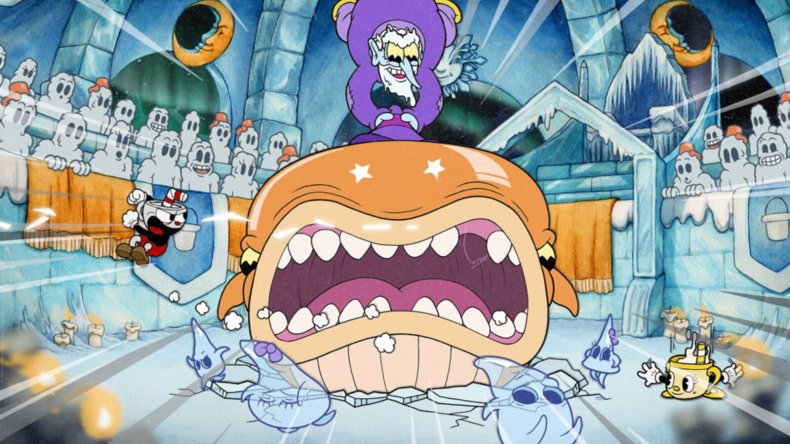 Released all the way back in 2017, Cuphead was an indie hit right out of the gate. Audiences were enraptured by its charming visuals (which evoked the rubber hose style of animation popularized by the likes of Walt Disney and Fleischer Studios in the 1930s), its retro music, and its hard as nails gameplay.
The Delicious Last Course (a cute acronym for DLC) expansion was announced at E3 2019 but was subjected to numerous delays. It was postponed so many times that fans began doubting if it would ever actually come out, but these fears were put to rest at The Game Awards 2021.
Accompanied by a fun performance of the DLC's golden age jazz theme, a firm release date was confirmed at long last. The Delicious Last Course will be landing on June 30, 2022, almost five years after the original Cuphead.
'Among Us VR' Announced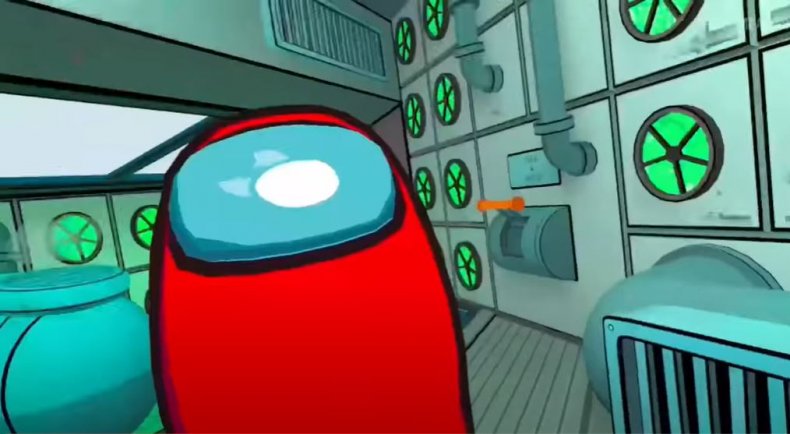 Betraying your friends will be more immersive than ever before, now that you can sneak up on them for the kill in first-person.
Popular social deduction game Among Us (which was the top trending game of 2021 in the U.S.) will be coming to VR at some point in the near future. A brief teaser for the experience demonstrates how it will look from the perspective of a crew-mate who is busy working on a task, right before an imposter gives them an in-your-face jump scare.
There is no confirmed release date for Among Us VR just yet, but we do know that it will be compatible with PlayStation VR, Meta Quest 2 and Steam.
Telltale Games Are Staging a Comeback With 'The Expanse'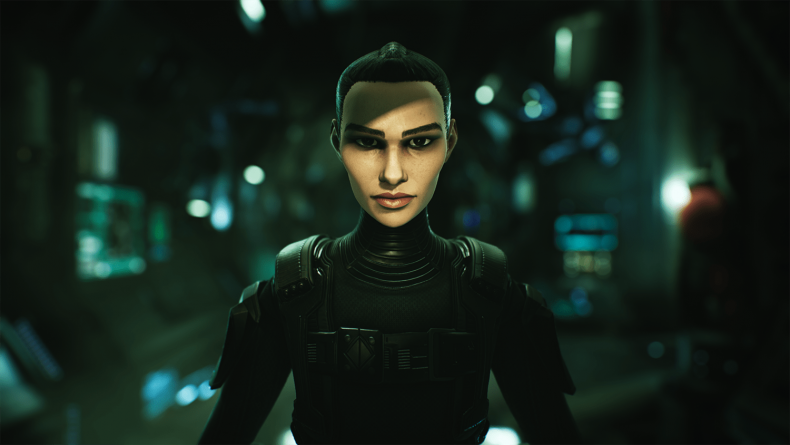 Telltale Games closed down in 2018, shortly after laying off most of its staff, and left behind a lot of unfinished projects. Fans of the studio's episodic Batman and Game of Thrones releases just had to accept the fact that these were never going to be finished.
However, the company was then resurrected in 2019 and announced that it was working on a sequel to one of its most popular titles, The Wolf Among Us.
Thanks to an announcement at The Game Awards 2021, we now known that they will also be developing an adaptation of Amazon Prime's The Expanse. This interactive story will see Cara Gee reprising her role from the show (as Camina Drummer) and will have you making difficult decisions that affect the course of a branching narrative.
There is currently no firm released date for either The Expanse: A Telltale Series or The Wolf Among Us 2.
Monolith Reveals 'Wonder Woman' Adaptation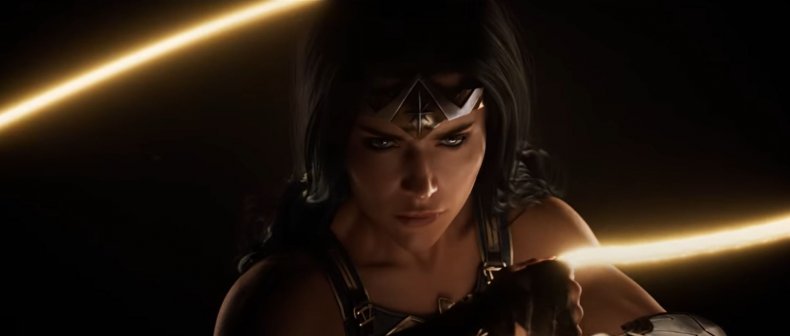 Monolith Productions have been relatively quiet since they released Middle-Earth: Shadow of War in 2017.
For those wondering what the team have been doing in the intervening years, they finally made an announcement at The Game Awards 2021. It turns out, they're working on a single-player Wonder Woman game (that's set within its own continuity and not the DCEU).
While the teaser does not give much away, we do know that this title will feature an improved version of the patented "Nemesis System" that made those Middle-Earth games so addictive. In case you are not familiar with this mechanic, it basically allowed you to develop personal rivalries with random enemies, who would remember your previous altercations, sustain wounds, and gloat about historic victories.
There is now word yet on when Wonder Woman will be released.
Original 'Silent Hill' Creator Announces Spiritual Successor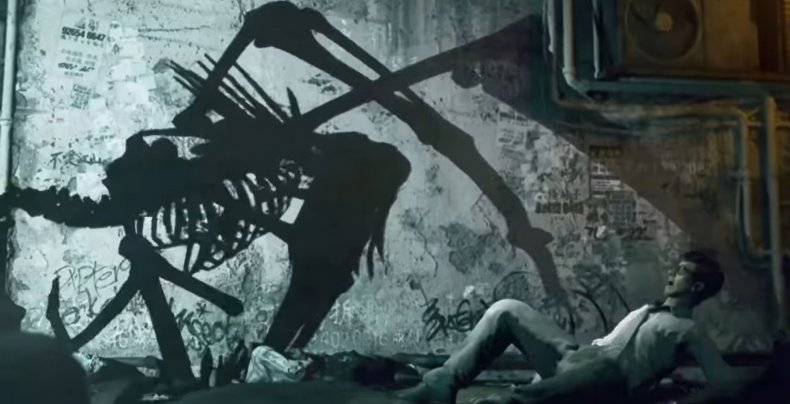 Despite what crackpot internet theories would have you believe, we are not going to be getting another Silent Hill any time soon.
Konami won't greenlight a new installment and yet is too fiercely protective of the IP to let anybody else take it off their hands. As such, horror fans will just have to make do with spiritual successors and game's that manage to channel the spirit of Silent Hill, like this year's The Medium.
The closest you are likely to get to a bonafide sequel now is Slitterhead, the new project from Silent Hill's original creator, Keiichiro Toyama. Teaming up with composer Akira Yamaoka (another Team Silent alumni), he will be helming this bizarre-looking title that appears to a lot gorier and more action-oriented that its forebear. Judging by the trailer, it should still scratch that body-horror itch though.
'The Matrix Awakens' Is an Unreal 5 Proof of Concept Demo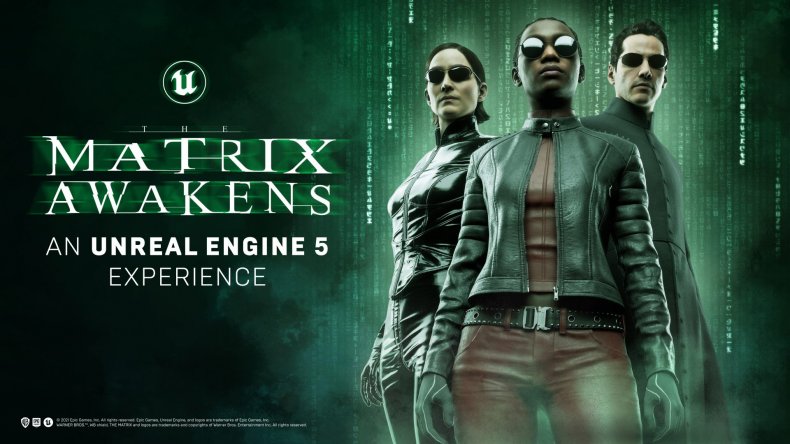 In a collaboration with Warner Bros. Studios, Epic Games has released a proof-of-concept taster for their Unreal Engine 5.
This hyper-realistic looking tech demo, themed around The Matrix, is available to download for free right now on Xbox Series X and PS5. It provides a glimpse of where the future of gaming could be heading, with cutting-edge character model, clothing simulations, destruction physics and ray tracing effects.
Meanwhile, if you are just a big fan of the Matrix films, then it also gives you an opportunity to explore that world, fight against some agents, and see Keanu Reeves and Carrie-Anne Moss reprise their iconic roles. Either way, you definitely don't want to miss out on this.
'Alan Wake 2' Revealed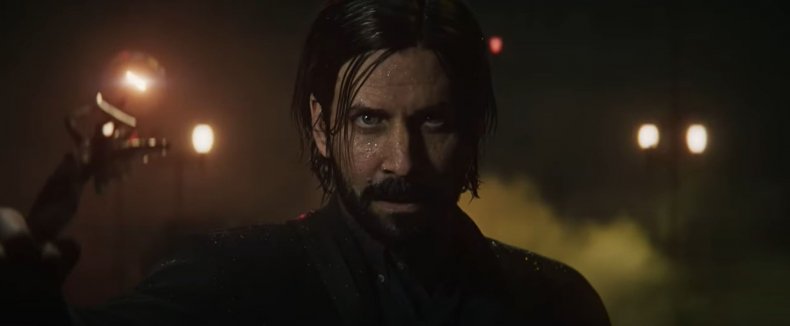 Remedy Entertainment have been dropping not-so-subtle hints about the existence of Alan Wake 2 lately.
Those who played the next-gen remaster of the original game will have noticed cryptic QR code Easter eggs that seemed to imply Alan's journey was far from over and director Sam Lake heavily implied that there was more to come in his commentary track.
This period of coy teasing has now come to an end, as the sequel was officially announced at The Game Awards 2021.
There's not much more we can say at the time of writing, other than that Alan Wake 2 does in fact exist. Judging by the trailer, it seems to have a more overtly horrific tone and will presumably pick up right where the last game left off (Alan trying desperately to escape from the surreal realm of the Sunken Place).
According to Sam Lake, Alan Wake 2 will not be released to 2023 at the earliest.