Google Year in Search 2021: The Top Queries of the Past Year Revealed
Google has revealed which terms were searched for the most in 2021, with Kyle Rittenhouse, Squid Game, Alec Baldwin and various sporting events all ranking as top queries across the globe.
The technology company has dropped a video that ostensibly recaps the entire "Year in Search", but the terms showcased here are not the ones that were actually typed into Google the most. The clip is meant to be life-affirming and uplifting, so it depicts people searching for things like "how to be yourself" and "how to be resilient".
Yet a quick glance through the real data (that Google has made publicly available via its Trends app) reveals that internet users are far more likely to look up things like "How to pronounce Dogecoin" or "How to be a good kisser".
According to the search engine provider, these lists are based on the terms that had the highest spike in search in 2021 when compared to previous years.
Newsweek has taken a look through both the global and U.S. trends, to see what people have been googling the most over the past 12 months. Meanwhile, if you want to see what the most popular topics on Reddit were, click here.
The Biggest Google Trends Worldwide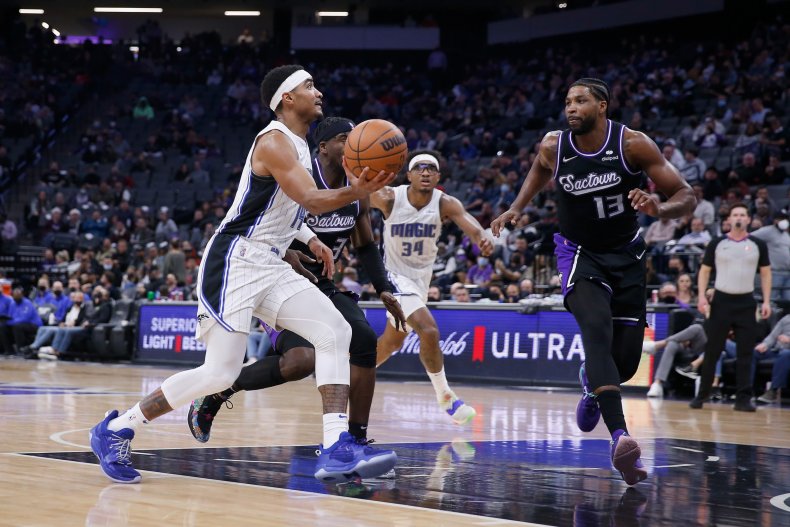 On a worldwide scale, the Google trends were largely made of sporting events, with a pair of cricket matches nabbing the top two spots and the Indiana Premier League (IPL) team coming in third place.
After all the cricket search, the National Basketball Association (NBA) was the fourth biggest trend, followed by the Euro 2021 soccer cup and then the Copa America tournament.
The list continues to be dominated by sports until you get to the ninth spot, which belongs to Squid Game. The Korean show became a global phenomenon when it launched in September and is still leading the Netflix charts now, so it's not surprising to see this immense popularity reflected in search engine data.
Elsewhere in pop culture, Marvel's Eternals was the top trending movie of 2021 (followed by its studio stablemate Black Widow) and the most searched game might take you by surprise.
Instead of a AAA blockbuster, it ended up being the PopCat clicking game, which presumably got a lot of search because people were actually looking to play it via Google (rather than looking for news stories about it). After all, if you want to launch something like Call of Duty: Vanguard, you don't need to go through a search engine to do it.
As for individual people, it was naturally those who were embroiled in controversies, were found guilty of committing crimes, or who were at the centre of tragedies, that appeared highest in the various lists. Alec Baldwin was the top trending person, after the fatal shooting that occurred on the set of his movie Rust, while Kyle Rittenhouse and Derek Chauvin were also the subjects of a lot of search queries.
Here are some of the lists from Google's Year in Search recap:
Top Global Searches of 2021
Australia vs India
India vs England
IPL
NBA
Euro 2021
Copa America
India vs New Zealand
T20 World Cup
Squid Game
DMX
Global Trending Movies of 2021
Eternals
Black Widow
Dune
Shang-Chi and the Legend of the Ten Rings
Red Notice
Mortal Kombat
Curella
Halloween Kills
Godzilla vs. Kong
Army of the Dead
Global Trending People of 2021
Alec Baldwin
Kyle Rittenhouse
Christian Eriksen
Tiger Woods
Simone Biles
Joe Biden
Emma Randucanu
Derek Chauvin
Henry Ruggs III
Pete Davidson
Global Trending Games of 2021
PopCat
Fifa 22
Battlefield 2042
Monster Hunter Rise
Resident Evil Village
Genshin Impact
Call of Duty: Vanguard
Far Cry 6
Madden NFL 22
Metroid Dread
Global Trending TV Shows of 2021
Squid Game
Bridgerton
WandaVision
Cobra Kai
Loki
Sweet Tooth
Lupin
Ginny and Georgia
True Beauty
BBB21
The Biggest Trends in the United States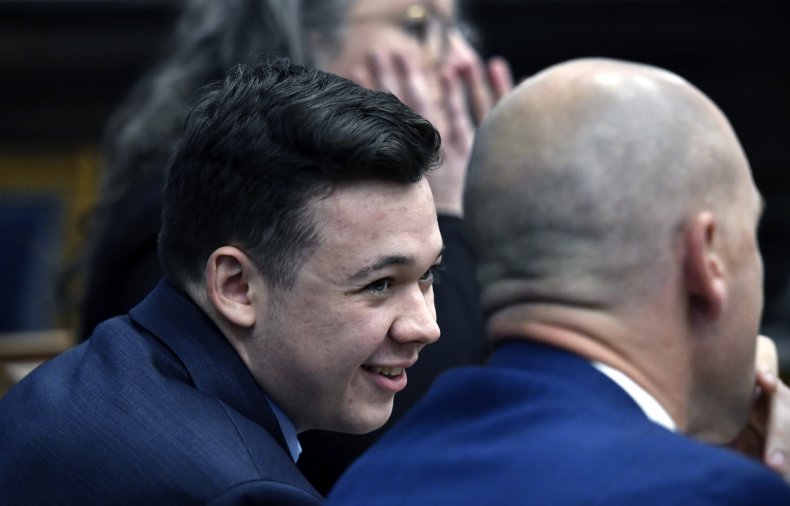 If you filter the Google Year in Search results to show the top trends from the U.S., you get a very different picture.
Naturally, a lot of terms that are more specific to the country appear in these lists, like stimulus checks, Mega Millions and the Georgia senate race. In fact, the NBA ends up being the top Google trend of the year if you just go by what's popular in the states.
On the subject of sports, FIFA 22 does not appear anywhere in the U.S. list for trending games and is instead replaced with an American football simulator, Madden NFL 22.
Again, the likes of Alec Baldwin and Kyle Rittenhouse place highly in the trending people sections, but you also have Travis Scott appearing as well (who was absent from the global list).
In terms of broader queries, a lot of people in the U.S. were searching for relationship advice this year, with questions like "how to be more attractive", "how to be romantic", "how to be a good boyfriend" and even "how to be happy alone" getting a lot of traction.
Top U.S. Google Searches of 2021
NBA
DMX
Gabby Petito
Kyle Rittenhouse
Brian Laundrie
Mega Millions
AMC Stock
Stimulus Check
Georgia Senate Race
Squid Game
Most Searched People in the U.S.
Kyle Rittenhouse
Tiger Woods
Alec Baldwin
Travis Scott
Simone Biles
Derek Chauvin
Morgan Wallen
Henry Ruggs III
Pete Davidson
Shailene Woodley
Most Searched Games in the U.S.
Among Us
Battlefield 2042
Resident Evil Village
Valheim
Forza Horizon 5
Madden NFL 22
Outriders
Pokemon Unite
Biomutant
Friday Night Funkin'
Most Searched Movies in the U.S.
Black Widow
Eternals
Halloween Kills
Mortal Kombat
Dune
Shang-Chi and the Legend of the Ten Rings
Godzilla vs. Kong
The Suicide Squad
Space Jam
In the Heights
Most Searched Musicans in the U.S.
Travis Scott
Morgan Wallen
Adele
The Weekend
Dr. Dre
Olivia Rodrigo
Marilyn Manson
Daft Punk
Bobby Shmurda
Lil Nas X
Most Searched "How To" Queries in the U.S.
How to be eligible for stimulus check
How to be more attractive
How to be happy alone
How to be a baddie
How to be a good boyfriend
How to be a good kisser
How to be a flight attendent
How to be happy with yourself
How to be mindful
How to be romantic