Game Company Tripwire CEO Steps Down After Backlash for Tweet Backing Texas Abortion Law
The CEO of the gaming company Tripwire Interactive stepped down after receiving backlash for comments praising Texas' controversial law virtually banning all abortions after six weeks, the company announced in a tweet Monday night.
John Gibson tweeted on Friday that he was "proud" of the U.S. Supreme Court for declining to block a Texas law that would ban virtually all abortions after six week in what reproductive rights activists are calling a threat to Roe v. Wade. The court voted 5-4, with Chief Justice John Roberts joining the three liberal judges in dissent.
"Proud of #USSupremeCourt affirming the Texas law banning abortion for babies with a heartbeat. As an entertainer I don't get political often. Yet with so many vocal peers on the other side of this issue, I felt it was important to go on the record as a pro-life game developer," he wrote.
Tripwire—an independent video game developer that has created games including the Killing Floor and Rising Storm franchises—wrote in a statement that the comments "do not reflect those of Tripwire Interactive as a company" and that Tripwire's Vice President Alan Wilson will take over as interim CEO.
"His comments disregarded the values of our whole team, our partners and much of our broader community," the statement said. "Our leadership team at Tripwire are deeply sorry and are unified in our commitment to take swift action and to foster a more positive environment."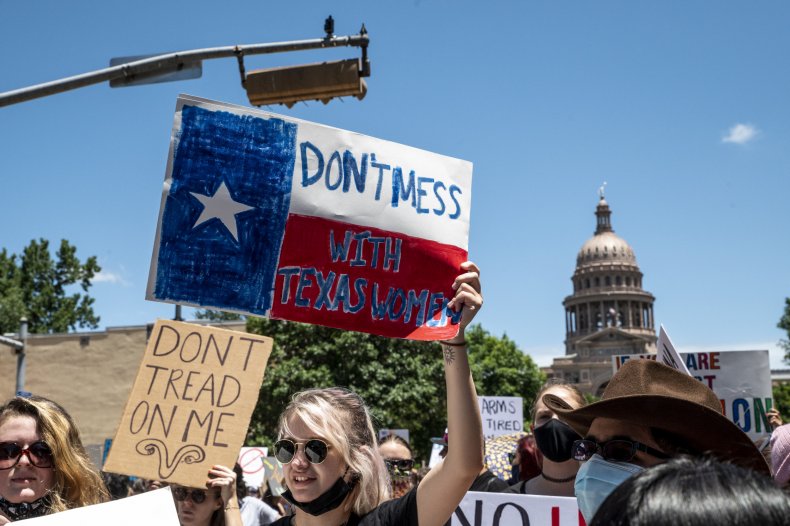 People responded to Gibson's tweet with criticism, some saying they would no longer support the company.
"Well, that's it for your company," wrote @purplemario920 on Twitter. "The games weren't great, and now they're irrelevant- all because you decided to make an uninformed statement on twitter. Do better, or at the very least, do everyone a favor and stop trying to control women."
The court's unsigned order does not address the constitutionality of the law, and a legal battle remains underway. The order only addresses a request for a stay.
Still, critics have said the law, SB8, was designed to get around the precedent set by Roe v. Wade. The majority's decision hinged on the fact that Texas state employees have no power to enforce SB8. Instead, the law allows enforcement by private citizens.
"In reaching this conclusion, we stress that we do not purport to resolve definitively any jurisdictional or substantive claim in the applicants' lawsuit," the order said.
Associate Justice Sonia Sotomayor called the order "stunning" in the dissent.
"Presented with an application to enjoin a flagrantly unconstitutional law engineered to prohibit women from exercising their constitutional rights and evade judicial scrutiny, a majority of Justices have opted to bury their heads in the sand. Last night, the Court silently acquiesced in a State's enactment of a law that flouts nearly 50 years of federal precedents," Sotomayor wrote.
SB8 does not impose criminal penalties for illegal abortions, but ordinary citizens are able to enforce the law through lawsuits against doctors and other people who help women get abortions. Anyone who successfully sues would be entitled to at least $10,000.
Reproductive rights activists have slammed the ruling. U.S. Attorney General Merrick Garland is working to protect people seeking abortion in Texas by providing support from federal law enforcement.
Even some pro-life Republicans have remained mum on the controversial law. Former President Donald Trump said he is not yet sure if he supports it.