'Game of Thrones': Even Barack Obama Wants to Know if Jon Snow is Dead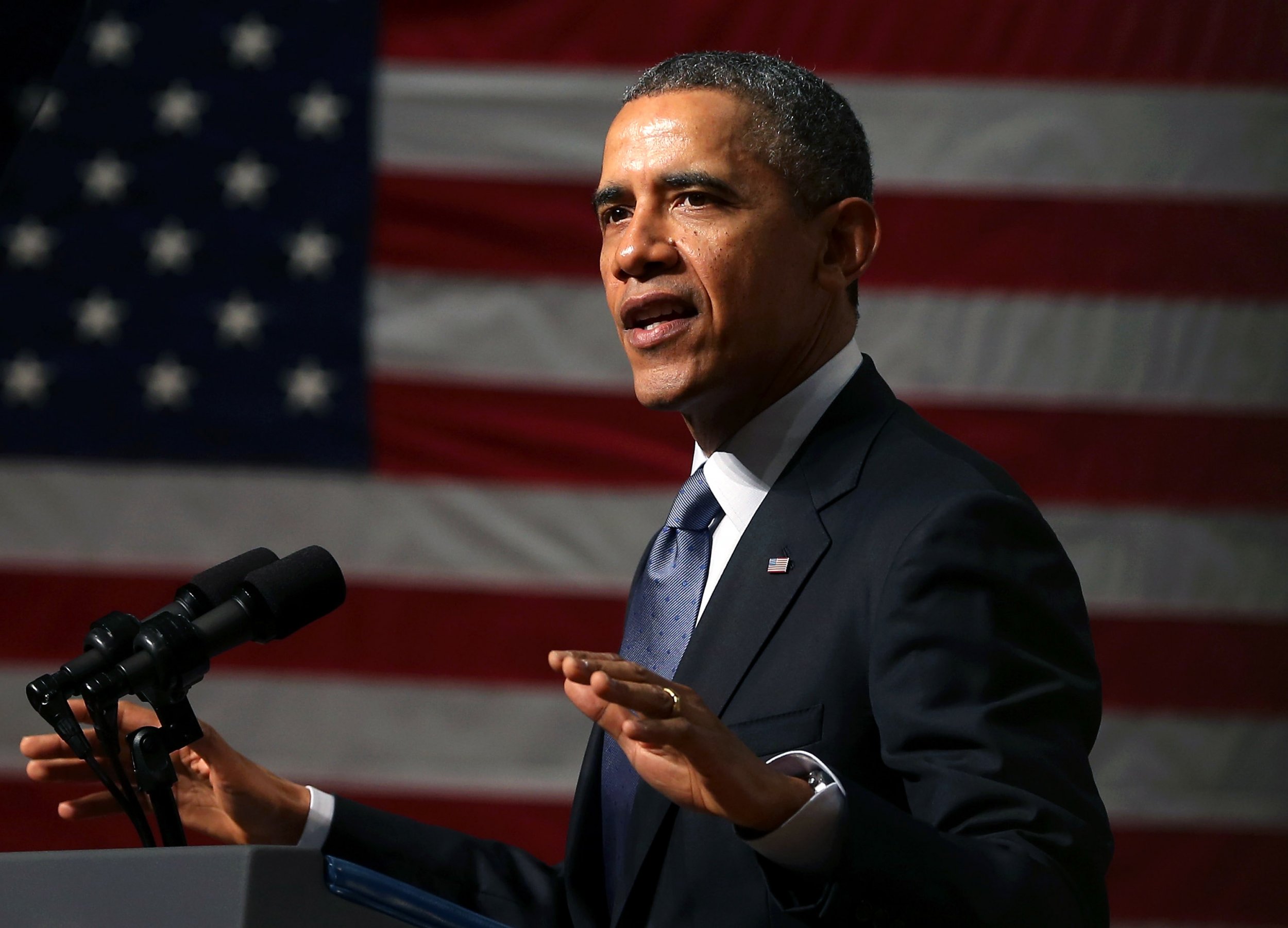 Game of Thrones' biggest mystery, the fate of Jon Snow, is such a closely-guarded secret that even the president of the United States can't get security clearance for this one.
But, if actor Liam Cunningham is to be believed, just like the rest of us, Barack Obama has certainly tried to find out what happens to Kit Harington's brooding hero.
Cunningham, whose character Davos Seaworth will share scenes with Jon Snow's apparently dead body in Season 6, revealed how the commander-in-chief tried to score some spoilers from Game of Thrones director David Nutter.
"David Nutter, who directed [the Season 5 finale], was at a party—this is a true story, he told me so himself—and a certain individual, you may have heard of him, called Barack Obama came over to him," he told BBC News.
"He said, 'Are you David Nutter?' He said, 'I have a question for you, Mr. Nutter.'
"And David said, 'Mr. President, he's deader than dead. Dead. Dead. Dead.' And Obama went, 'OK,' [and walked off]."
It isn't the first time loose-lipped Cunningham has name-dropped Obama as a major fan of the hit HBO drama. In March, he told Vulture the POTUS gets to see Game of Thrones way before the rest of the world. Now that's a solid job perk!
"Did you know he gets advance copies? POTUS. He gets DVD copies before we do. And we're in it," said Cunningham.
The show's producers, David Benioff and Dan Weiss, confirmed Obama's unprecedented access at the Season 6 premiere in Los Angeles on Sunday. Asked if they had an 'a-ha moment' that made them realize the show's enormous global success, Weiss said: "I think, for both of us, finding out the president wanted advanced copies of the episodes was an 'a-ha moment.' That was a very strange moment."
Pressed if he does indeed get them in advance, Benioff added: "When the commander-in-chief says, 'I want to see advanced episodes,' what are you gonna do?"
He may not know Jon Snow's fate yet, but he can take solace in the fact he'll still know before the rest of us.