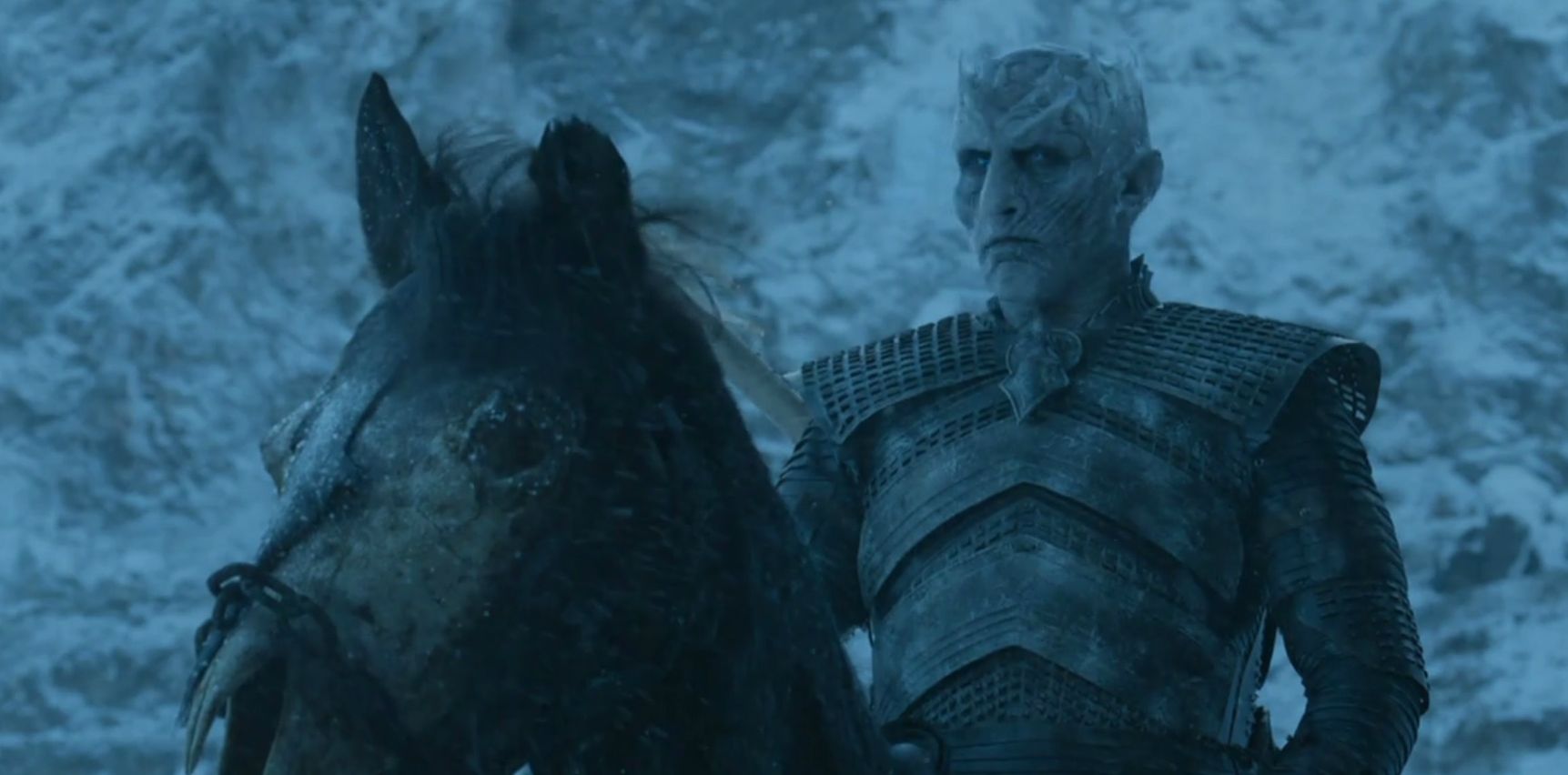 "The dead are coming," warns Davos Seaworth in the explosive new trailer for Game of Thrones Season 6. Taking cue from the storm surrounding Jon Snow's death - an overarching theme in the first trailer released in March - the latest glimpse at the new season focuses largely on Westeros' other key players.
Watch below:
The largely Jon Snow-less trailer drives the action forward with consequences continuing to reverberate throughout the Seven Kingdoms following the events of Season 5. Here, Cersei Lannister—humiliated by the fanatical religious group the Faith of the Seven last time we saw her—is more dogged in her determination than ever before, tasking brother/lover Jaime Lannister and her son, the boy king Tommen, to restore glory to the Lannister name. "Show them what Lannisters are, what we do to our enemies," she rouses.
Elsewhere, with their mother missing in action, is Tyrion Lannister going to fill in as surrogate to Daenerys' dragons? "Dragons do not do well in captivity," says Peter Dinklage's scene-stealing character, who is later seen confronting one of the Khaleesi's beasts. Daenerys, of course, has her hands rather full—the last we saw of her she had been taken captive by a Dothraki tribe.
Game of Thrones ' producers David Benioff and Dan Weiss have been teasing some of the show's most ambitious battle scenes yet and the new trailer offers a small taste of what may be to come, as Davos Seaworth ominously foresees war between humans and the terrifying white walkers. The night is dark and full of terrors, indeed.
Game of Thrones Season 6 premieres on April 24 on HBO.