'Game of Thrones' Killed Off a Major Character In 'The Door'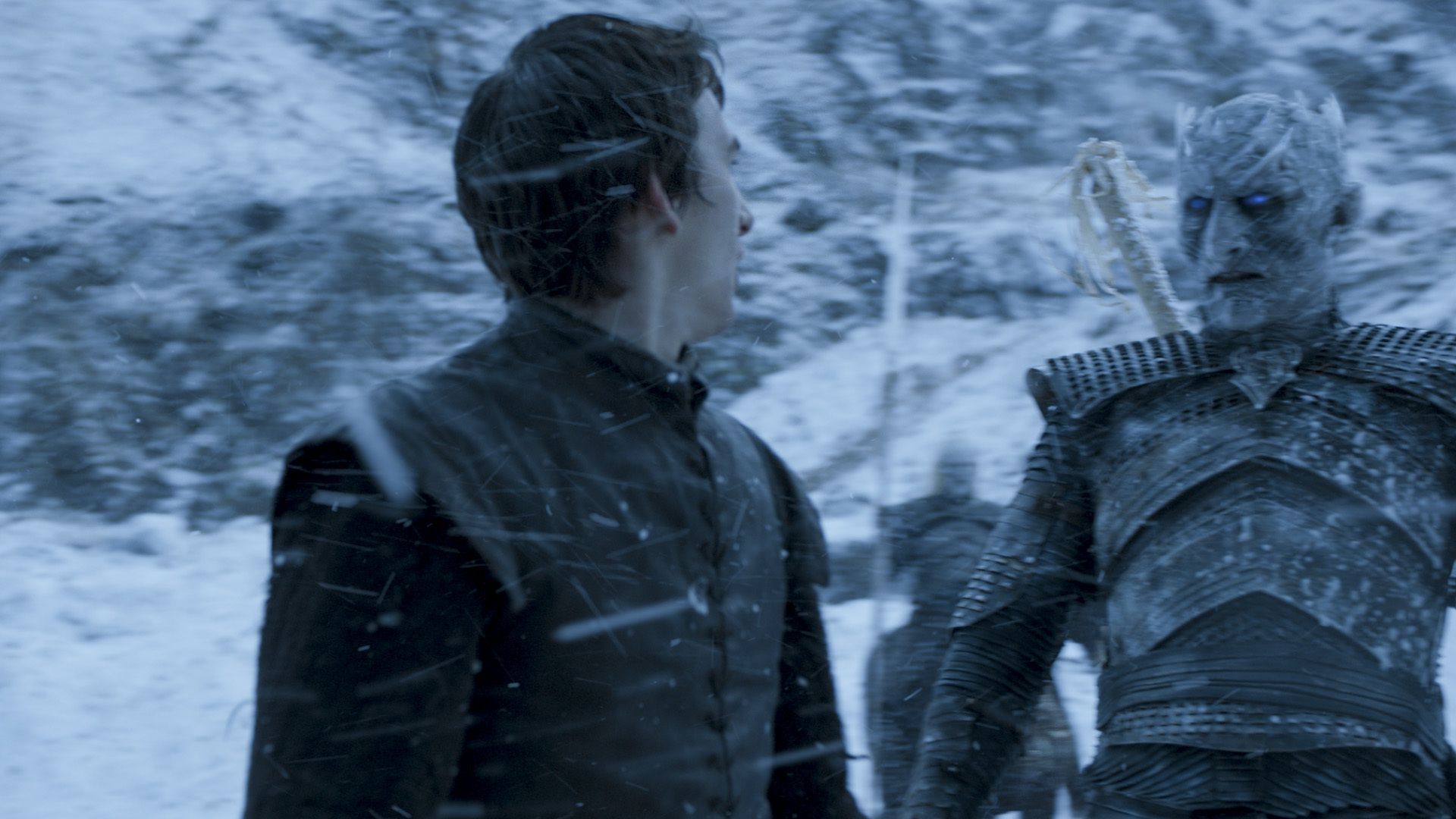 Is your mind blown yet? Hodor. Hold the door. Game of Thrones stepped into Doctor Who territory in Sunday's episode, " The Door," by introducing time travel—and as predicted, following last week's highly gratifying reunion for Sansa Stark and Jon Snow, the HBO show brought viewers thundering back down to earth this week.
In a season filled with death already, "The Door" saw the most tragic loss yet: fan-favorite Hodor was killed by the White Walkers after heroically saving Bran Stark and Meera from the clutches of the undead assailants.
Sunday's episode also explained how the big friendly giant, who can only say one word—"Hodor"—developed his condition and, in a bit of time-bending that would make even the doctor's head spin, it turns out his most valued ally, Bran, was responsible for both his disability and his death.
To recap: in yet another warging vision, albeit an unauthorized one, Bran encounters the Night's King and his White Walker army. Except these aren't harmless visions at all—the Night's King can see him and touch him. The fearful dark lord grabs his arm, Bran awakes with a scream, and just like that he's alerted the White Walkers to their location.
What happens next is yet another blood-filled scene adding to season six's already astronomical body count: The White Walkers arrive at the Weirwood Tree. The Three-Eyed Raven? Dead. Bran's direwolf Summer? Also dead. Child of the forest Leaf, meanwhile, sacrifices herself using a grenade to take out a bunch of the undead army.
That brings us to Hodor's backstory and his death. In the midst of all the surrounding anarchy, Bran has warged back, again, to Winterfell decades earlier when Hodor was a young boy named Wylis and his father Ned was just a youngster. In the present, however, Meera tries to get him to wake up—they need him to warg into Hodor to take over his body and get out of the Weirwood Tree cave. Bran hears her and, becoming ever more powerful, manages to warg into Hodor in the present while simultaneously remaining in the Winterfell flashback. As Hodor helps them escape via a secret exit, Meera yells: "Hold the door." Hodor obliges, leaning against the door as a White Walker army begins to get close. Meera and Bran make a getaway.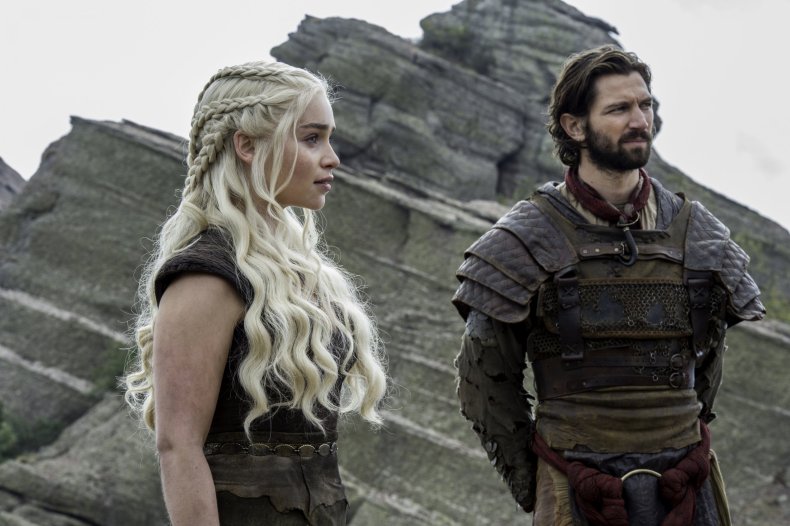 In the past, Bran echoes Meera's instruction to Wylis, who can now see him. The young Hodor can hear Meera saying "hold the door," suffers an almighty seizure, and his repetition of "hold the door" eventually slurs into "Hodor." In the present, Hodor is killed by the White Walkers, who've now managed to break through the door, in a tragically emotional scene.
As Game of Thrones gets closer to completing its story—possibly after an eighth and final season—producers David Benioff and D.B. Weiss appear to be filling in blanks that viewers have been curious about. Since the show's first season, the origins of Hodor's condition has been one of Thrones' great mysteries. The demise of Hodor, a character beloved by fans, was the first step to reaching that end-point. As Weiss told Entertainment Weekly: "He's not somebody you think of as a main character, but he's slowly, stealthily become an integral association with the show. I think people will be surprised how hard it hits them emotionally."
Indeed, Sunday's episode was followed by a reaction akin to the Red Wedding from bereft fans on social media. Just some tweets below:
Reacting to his character's demise, Hodor actor Kristian Nairn told Entertainment Weekly he took solace in the fact he managed to survive on the show through its sixth season. "With Game of Thrones nothing is ever certain, and that I made it this far is pretty good. Ned Stark only made it to episode nine," he said.
Nairn also teased that we may not have seen the last of Hodor. Could he return as a White Walker?
The actor said: "I couldn't be happier how he has gone out. The interesting thing is it's kinda left open. You don't actually see him [die]. It's implied. So who knows? He may come back as a White Walker, maybe he got away. But it's a really good way to do it. I couldn't have asked for a better goodbye to a character I love."
Where does this leave Bran? He's ultimately responsible for rupturing young Wylis' brain with his warging powers in the past and his death in the present. And now the Three-Eyed Raven is dead, will we ever see him finish that Tower of Joy flashback? What is in the tower? We need to know.
If you're not already suitably teary-eyed, HBO has released this behind-the-scenes clip about Hodor's final scenes, featuring Nairn and Bran actor Isaac Hempstead-Wright. Watch if you dare.