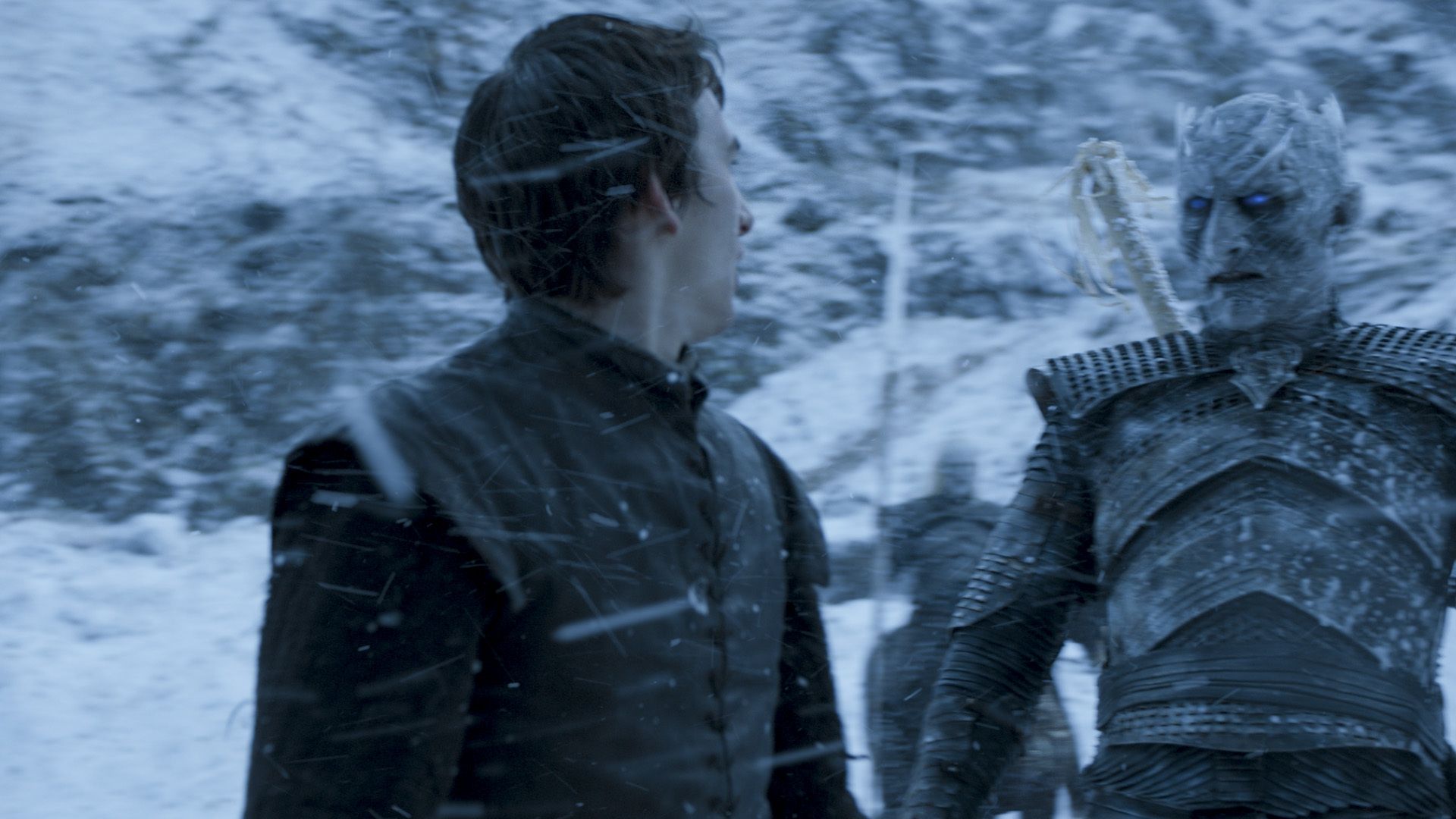 Game of Thrones gifted fans with one of its most gratifying episodes last week when siblings Jon Snow and Sansa Stark were reunited, and Daenerys Targaryen used her fiery powers in a climactic scene that had us all air-punching.
So, you'll forgive us if we're feeling a little uneasy as the fifth episode of season 6 airs on Sunday. The hit HBO fantasy drama is better known for pulling the rug from under viewers' feet than rewarding their patience, so last week's offering was odd . And it makes us worry that it might precede something more sinister in the episode to come.
Sunday's episode is titled "The Door"—which immediately makes us think of the moon door, which, in turn, can mean nothing good.
In its ever-vague description of episode 5, HBO teased: "Tyrion seeks a strange ally. Bran learns a great deal. Brienne goes on a mission. Arya is given a chance to prove herself."
In recent weeks we've seen Tyrion Lannister take on the indisposed Daenerys' mantel overseeing Mereen and other territories she conquered in season 5 (Dany has, of course, been held as Vaes Dothrak—the convent for Dothraki widows). In episode 4 he struck a deal to keep slavery, which the Khaleesi had abolished upon her conquest, going for seven more years before phasing it out. That sounds rather at odds with Dany's wishes; even her right-hand people Missandei and Grey Worm weren't convinced. Now that the Khaleesi is free—and has a whole new Dothraki following to add to her army—could Tyrion be seeking a new ally to make sure he is protected from her wrath?
Meanwhile, Bran learning a "great deal" could either be a payoff to the Tower of Joy flashback that aired in episode 3, and subsequently left fans disappointed when the Three-Eyed Killjoy pulled him out of his vision, or perhaps another illuminating flashback. Let's hope for the former.
A clue of what Bran sees in "The Door" can be gleaned from the pictures released by HBO from episode five. See below: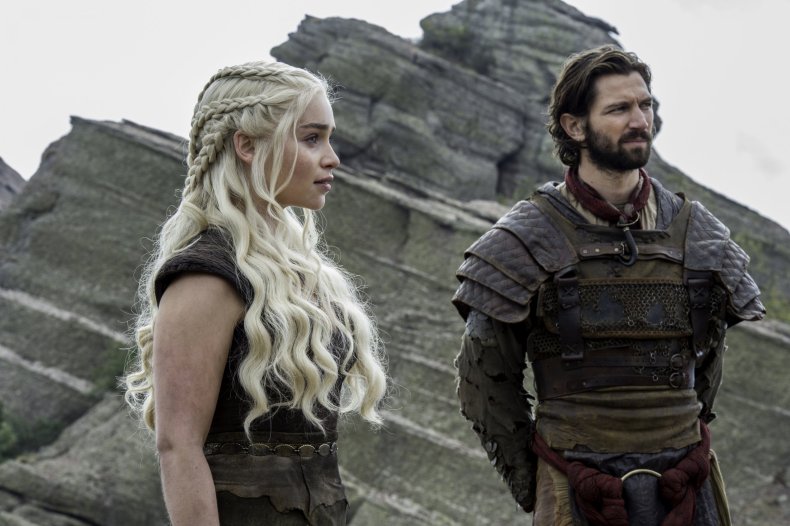 Based on the images, Bran will have an encounter with the Night's King, the leader of the White Walkers. The scene was first teased in the trailer for season 6. It seems odd that Bran, who has been revisiting his family's history in flashbacks in past episodes, would suddenly have a vision of the Night's King—unless, of course, there is some previously undisclosed history between the White Walkers and the Starks. An ancestor of the Starks maybe?
The pictures also give fans their first look at a new red priestess Kinvara, played by newcomer Ania Bukstein. Kinvara is seen wearing a choker exactly like Melisandre's, which, given what we learned in episode 1 about the latter, begs the question: Does Kinvara's youthful appearance also owe itself to the powerful necklace? And just what will her role be in the show? The existence of more red priestesses in Westeros surely spells trouble; but with Melisandre now apparently on the right side of the war between good and evil, perhaps Kinvara will fill her shoes as child-burning, shadow-birthing villainess.
Episode 5 will also see a tense reunion between Sansa Stark and Littlefinger, who returned in episode 4 last week. After marrying her to the monster Ramsay Bolton, he owes her something in the way of reparations, surely? In the preview clip below, Sansa pointedly asks: "Did you know about Ramsay?" Now that Sansa has Jon and Brienne by her side, Littlefinger's scheming may unravel. Or so we hope.
But back to the title of this week's episode. It can't be a coincidence that a week after Robin Arryn—another Joffrey and Ramsay in the making—made his return to Game of Thrones and mentioned the moon door, Sunday's instalment would be called "The Door."
For those who need their memory refreshed, the moon door is that great big hatch in the middle of the Eyrie, the Arryns' home, that drops some 600 feet into the rocky mountains below. It was seen in action in season 4 when Littlefinger pushed his wife Lysa to her death:
It was nice knowing you, Lysa.
If "The Door" does indeed mean the moon door, who might go through it next? Answers on a postcard.
Game of Thrones airs Sunday at 9 p.m. on HBO in the U.S. and Monday at 9 p.m. on Sky Atlantic in the U.K.