'Game of Thrones' Leaked: The Next Episode, 'The Spoils of War,' Has Been Posted Online Before It Airs on Sunday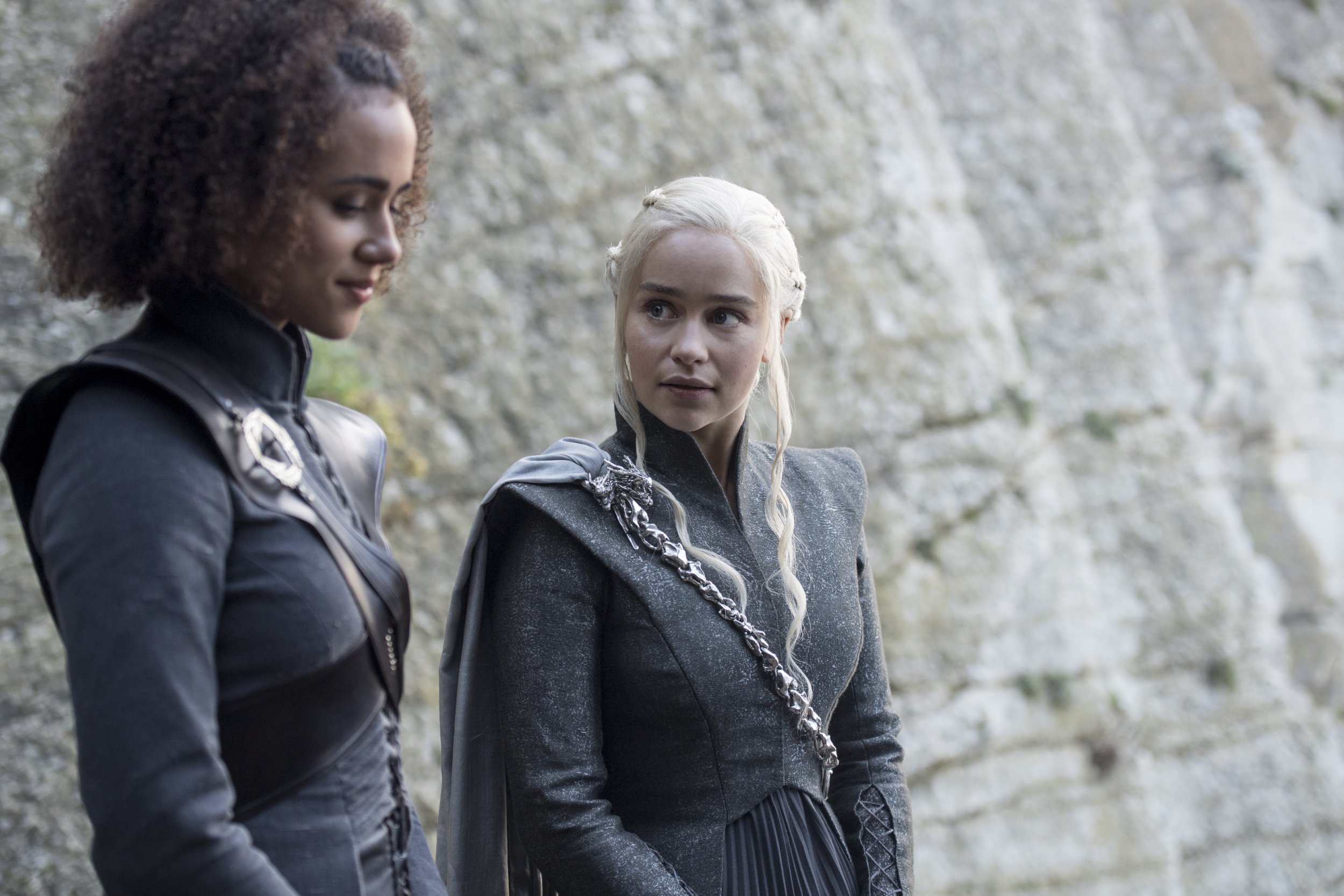 HBO's week has gone from bad to worse after the next episode of Game of Thrones leaked online Friday morning.
A grainy version of "The Spoils of War," the fourth episode of Season 7, which airs Sunday on HBO, appeared on various streaming sites and was shared on Reddit.
A spokesperson for the premium cable network confirms to Newsweek that this latest leak is not connected to the 1.5 terabyte cyberattack on HBO's computer servers Monday.
The version posted online is watermarked, "For internal viewing only," and bears the words "Star India," which is GoT 's broadcaster in India.
"This confirms the compromise of episode 4 of Game of Thrones Season 7, earlier this afternoon," a spokesperson for Star India tells Newsweek. "We take this breach very seriously and have immediately initiated forensic investigations at our and the technology partner's end to swiftly determine the cause. This is a grave issue and we are taking appropriate legal remedial action."
Related: Game of Thrones' Ellaria Sand actor on final scene: "I was irritated I had no dialogue"
A working version of the script for "The Spoils of War" leaked online Monday as part of a concerted attack on the network's digital storage. The hackers also leaked full episodes of HBO shows, including Ballers, Room 104 and Insecure.
Variety reported Thursday that the hackers behind the cyberattack are threatening to leak even more sensitive information on Sunday.
HBO's U.K. broadcast partner for Game of Thrones, Sky, also gave away a major spoiler for Sunday's episode in a teaser trailer that aired Wednesday.
Speaking to Newsweek earlier this week, GoT actor Conleth Hill—who plays spymaster Varys—pleaded with fans of the show not to engage with illicitly obtained leaks.
"If you don't want it spoiled, you know not to look in certain places. You know not to ask certain questions," he said. "I think genuine fans have no interest [in spoilers]."
"I understand the hunger for it," Hill said, "but I think genuinely fans don't want to know, don't want to be told."
Game of Thrones airs Sundays at 9 p.m. on HBO.
For more Game of Thrones coverage on Newsweek, click here.