'Game of Thrones:' Major Season 7 Spoilers Revealed by Show's Costume Designer
The penultimate season of Game of Thrones, premiering Sunday on HBO, will see some big reunions and some big first-time meetings as the race to the Iron Throne nears its climax.
Two of those first-time encounters have now been revealed by the fantasy drama's costume designer, Michele Clapton.
Beware: Major spoilers lie ahead.
In an interview with Uproxx about the series' increasingly lavish looks for main players Jon Snow, Cersei Lannister and Daenerys Targaryen—the frontrunners to rule Westeros—Clapton revealed that Snow will meet both queens.
Speaking about Jon Snow's regal fur cape, the costume designer revealed two key scenes.
Related: 'Game of Thrones' star Gwendoline Christie on Brienne of Tarth's fate and her many suitors
"We had a lot of discussions about, does the cape give him presence or is it better to not have that presence? What are we trying to say?" she said. "There are times when we removed it because we wanted him to be more vulnerable. Especially, I think, when he saw Dany and he went to see her for the first time in her chamber, we decided to remove it. But then when he went to see Cersei, we put it on."
Paparazzi pictures from the Game of Thrones set in Spain already spoiled that Kit Harington (Jon) and Emilia Clarke (Dany) will share scenes for the first time. But the news that Jon and evil queen Cersei, played by the brilliant Lena Headey, will also meet is a bit more surprising.
Related: Is Jon Snow going to die again? A breakdown of the new "Game of Thrones" Season 7 trailer
Both of these meetings raise very different questions.
As revealed in Season 6's Tower of Joy scenes, Jon Snow is not, in fact, the bastard son of Ned Stark, but the son of his sister, Lyanna, and Rhaegar Targaryen, Dany's brother. That means the King in the North and the Khaleesi are related, but they don't yet know that (only Bran Stark is aware of the truth at this point). Will their meeting stir some deep, profound realization that they share blood?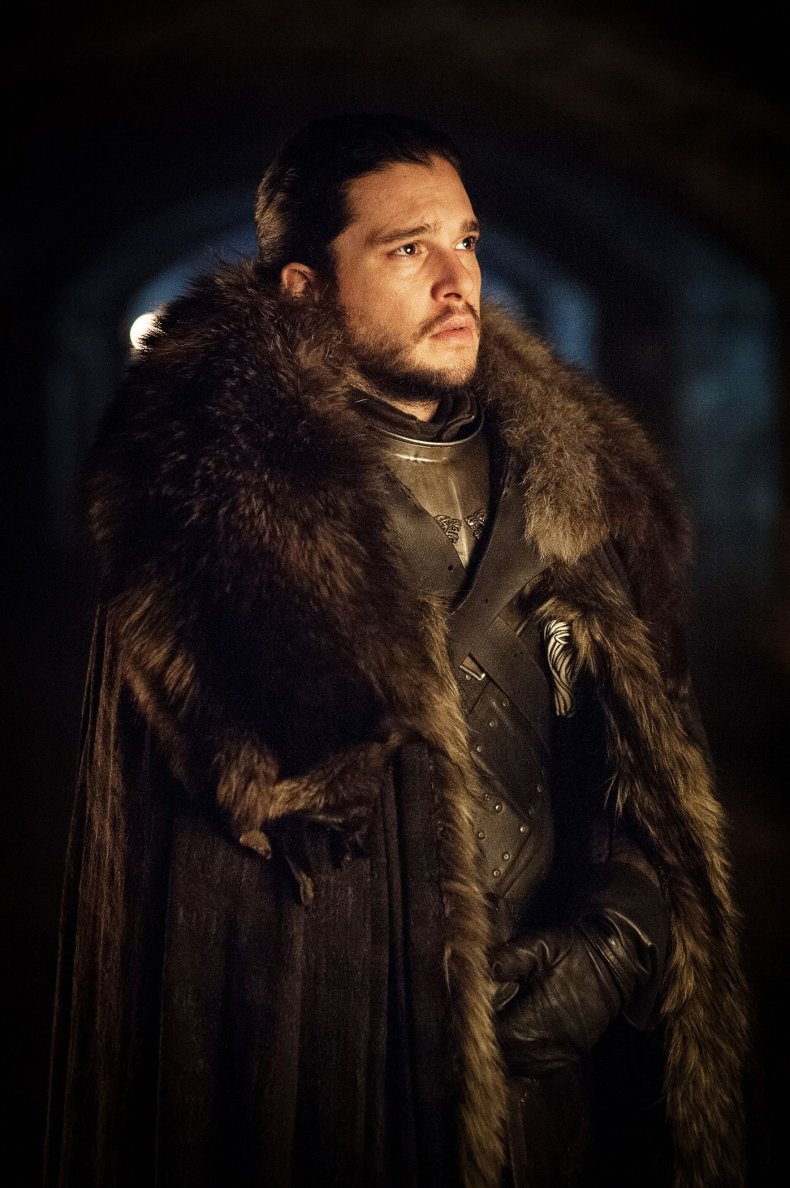 And it's interesting that the first interaction between them is in Dany's chamber, which is not exactly the environment you would expect for a meeting of monarchs. That must mean the Mother of Dragons feels some sort of warmth toward Jon Snow, whose bravery and goodwill she may have heard about through her Queen's Hand, Tyrion Lannister. Tyrion, too, spent time with Jon in earlier seasons when he was posted to the Night's Watch.
But it's the meeting between Jon and Cersei that raises the most suspicion. Why would Jon willfully want to exchange words with the self-anointed queen of Westeros? The Lannisters have killed most of his family: From Ned Stark in Season 1 to half-brother Robb, sister-in-law Talisa (and her baby) and stepmother Catelyn in Season 3's infamous Red Wedding.
Thankfully, we don't have too long to wait for answers to these questions and more.
Game of Thrones premieres Sunday at 9 p.m. on HBO.