'Game of Thrones' Season 7, Episode 2: 'Stormborn' Spoilers and Theories—Who is Daenerys' Mystery Visitor?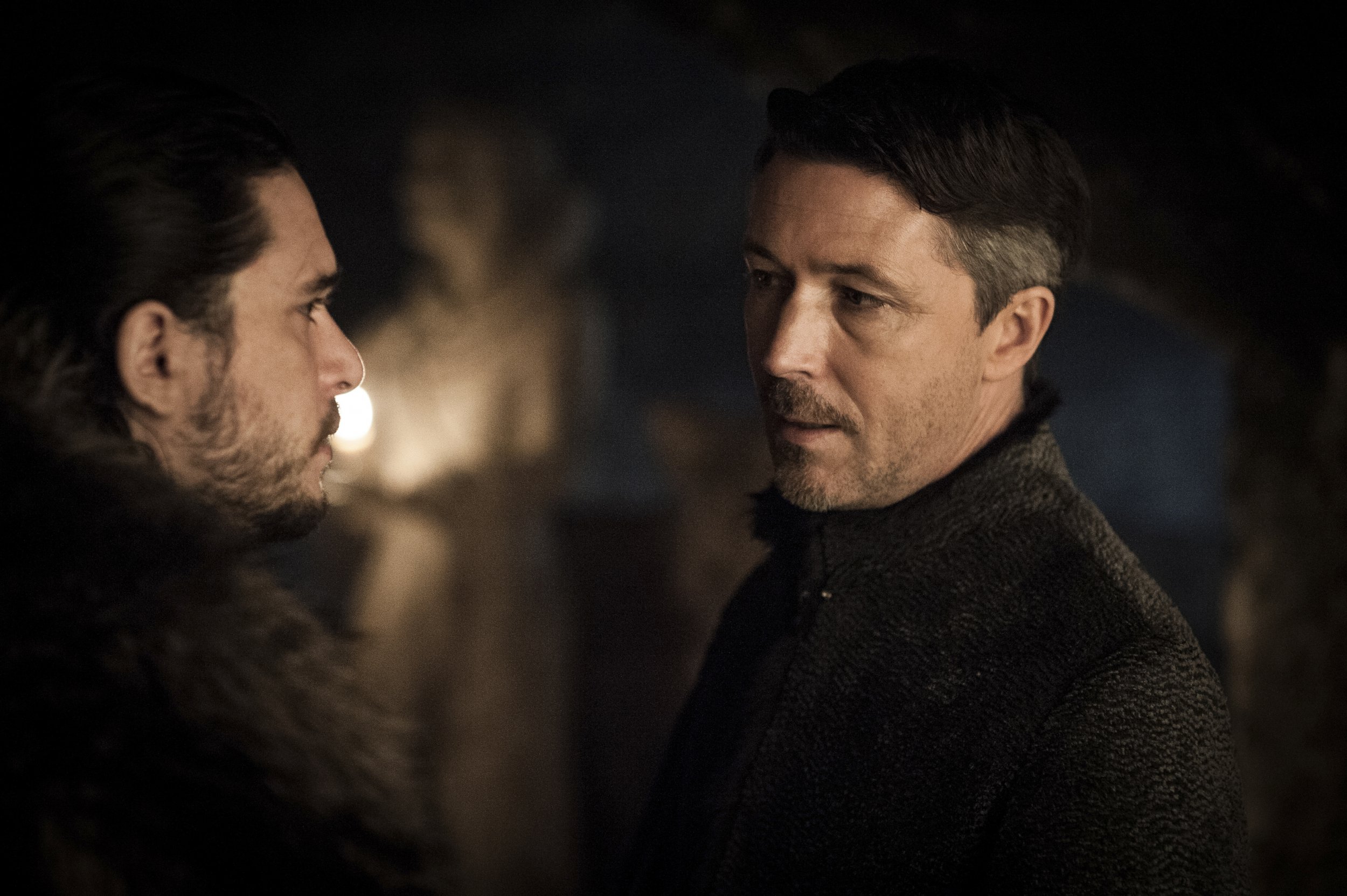 "Shall we begin?" asked Daenerys Targaryen to conclude the Season 7 premiere of Game of Thrones last week. Indeed we shall begin, because plotting for the Iron Throne begins this Sunday in Episode 2, "Stormborn."
As you might have deduced from the episode's title, Sunday's new installment of GoT will revolve heavily around Daenerys Stormborn of the House Targaryen (Emilia Clarke), first of her name, Queen of the Andals, Breaker of Chains, Mother of Dragons—among her many other monikers.
From the teaser trailer (see above) and the photographs released by HBO this week (see below), it's apparent that Daenerys and her war advisers—her Hand of the Queen, Tyrion Lannister (Peter Dinklage), and new Team Dany members Ellaria Sand (Indira Varma) and Yara Greyjoy (Gemma Whelan)—will be putting together a strategy to overthrow Queen Cersei (Lena Headey).
There are only six episodes remaining in Season 7, so things need to get a move on pretty quickly. If Dany's unified armies don't launch their attack by the end of "Stormborn," I'll be mighty disappointed.
In its logline for the episode, HBO said: "Daenerys receives an unexpected visitor. Jon faces a revolt. Tyrion plans the conquest of Westeros."
There's a lot of information to unpack there, so let's break it down:
The conquest of Westeros
The trailer for "Stormborn" shows Dany's war cabinet planning how to take Westeros. At least one of the clan, Yara, is keen to act with haste: "We have an army, a fleet and three dragons...we should hit King's Landing now."
But no one knows Queen Cersei, or the politics of the Red Keep, better than her brother Tyrion Lannister, and it's likely he will have a much more considered strategy than just storming King's Landing. (From the trailers we've seen so far, it seems Dany's troops will first hit the Lannister stronghold of Casterly Rock, significantly weakening Cersei's army.)
Related: Things you missed in 'Dragonstone'—what is Euron Greyjoy's gift to Cersei?
The dynamics at play in this scene are also pretty interesting. Members of several great houses have united in an effort to support Dany's claim to the throne: Tyrion, a Lannister; Ellaria, a member of Martell-Sand family; and Yara, a Greyjoy.
There is definite conflict between the Lannisters and the Martell-Sands, and Tyrion and Ellaria share a lot of history. It was back in Season 4 that Ellaria's lover Prince Oberyn fought in a trial by combat for Tyrion—accused of killing his nephew King Joffrey—and that did not end well for Oberyn. Will Ellaria blame Tyrion for Oberyn's death? She, of course, blames the Lannisters as an entity, though Tyrion is the black sheep of that family and is now working against his siblings Cersei and Jaime.
The other thing to consider is whether Tyrion has received word that Ellaria was responsible for the murder of his niece, Myrcella Baratheon, whom she had poisoned at the end of Season 5.
Even if Tyrion and Ellaria are at odds, there is one alliance that will be firmly established in "Dragonstone": In the teaser, Ellaria and Yara are seen making out.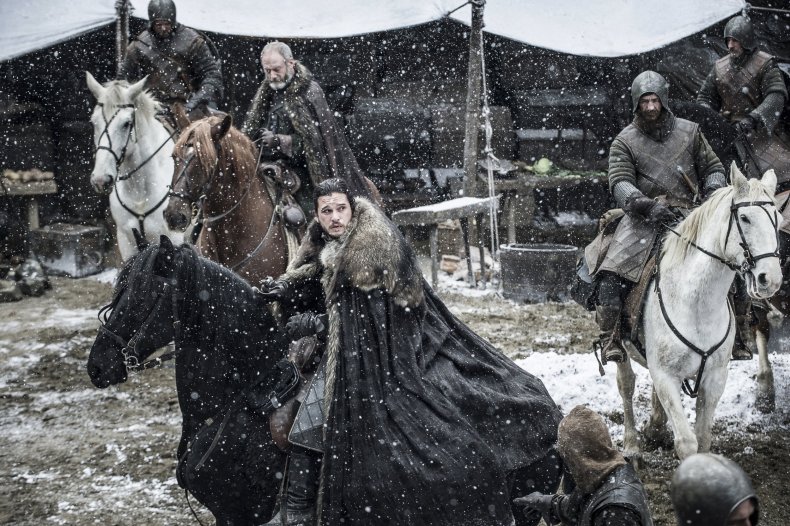 Daenerys' unexpected visitor
This is almost certain to be Jon Snow. We know already that the two characters will finally meet for the first time this season—Kit Harington and Emilia Clarke were spotted filming scenes at GoT's Dragonstone set in Spain late last year. And in the pictures released from "Stormborn," it definitely looks as though Jon is journeying out of Winterfell, possibly to ride south and meet Dany.
Why would Jon visit Dany? It's possible that he has received a raven from Samwell Tarly (John Bradley), who, in "Dragonstone," discovered a mountain of dragonglass underground in the Khaleesi's ancestral homeland. Jon has been preparing the North for war against the Night King and his White Walkers, and dragonglass is one of two known ways to kill them. He could be visiting to ask Dany to support his war against the undead and supply some of the dragonglass from the island.
Another question: Is Jon's visit to Dany before or after his visit to Queen Cersei, who summoned him to King's Landing in "Dragonstone"? Because if it's before, that would have major implications for his meeting with Cersei if she were to find out. The increasingly erratic queen might take his meeting Dany first as a slight or as a pledge of allegiance to the dragon queen.
You can see the tone that Cersei took in her summons to Jon in Episode 1, below. She is not playing games with him. The note says Cersei "summons the rebel and bastard Jon Snow to King's Landing, to bend the knee to his rightful Queen or suffer the fate of all traitors."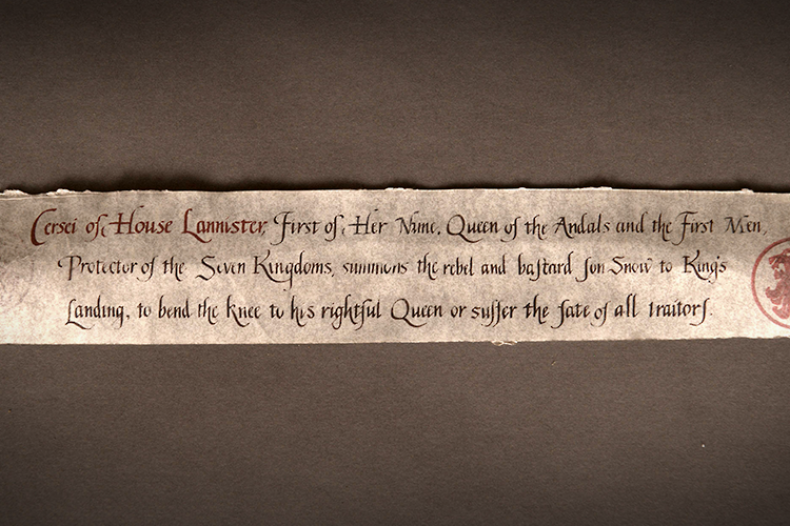 Though Cersei is summoning him to bend the knee, my guess is that, as with his visit to Dany, he just wants to inform her of the threat to all Westeros from the undead.
Related: 'Game of Thrones' director defends Ed Sheeran's cameo: 'He was appropriately cast and did a lovely job'
Winterfell revolt
If Jon is Dany's mystery visitor, it's going to be a busy episode for him. In the teaser for the episode, we see a tense confrontation (that has been a long time coming) between Jon and Westeros's puppet master Petyr Baelish, aka Littlefinger (Aiden Gillan), which results in Jon slamming Littlefinger against a wall.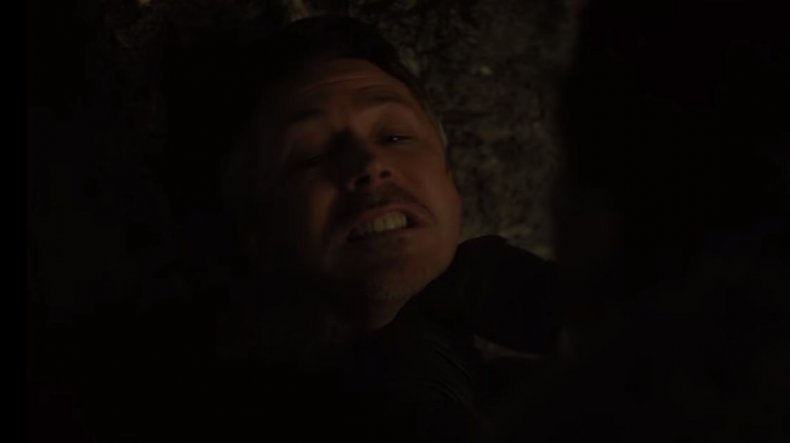 Littlefinger has been sowing seeds of distrust since Sansa Stark (Sophie Turner) returned to Winterfell, in the hope of causing friction between her and her half brother (or so she believes). He has been making Sansa think she should be in charge of Winterfell, and we've also seen her become more outspoken with Jon in front of the other leaders of the great Northern houses.
Could Littlefinger make a power play while Jon is away from Winterfell—presumably visiting Dany at Dragonstone—that goes awry? That would justify Jon slamming Littlefinger against the wall.
Game of Thrones airs Sunday at 9 p.m. on HBO.
For more Game of Thrones coverage on Newsweek, click here.