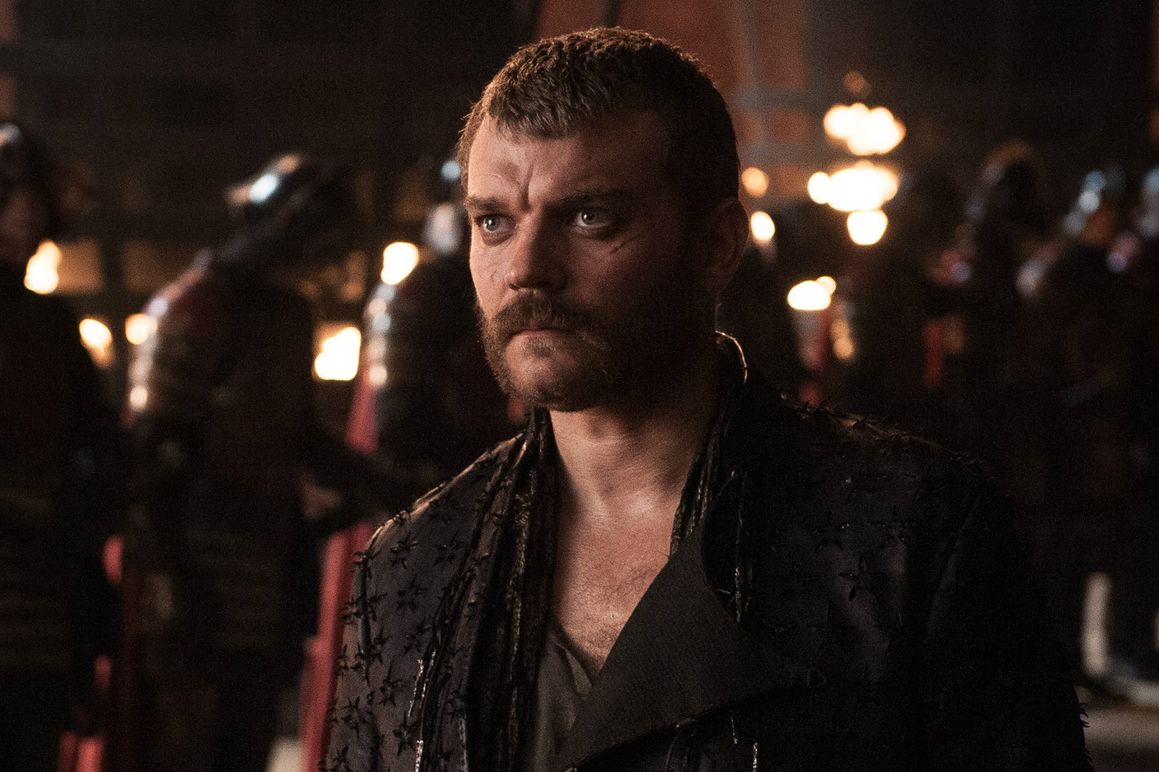 Here be dragons—and a whole lot of foreshadowing.
Game of Thrones finally returned Sunday night after more than a year for its seventh and penultimate season. "Dragonstone," the Season 7 premiere, didn't quite have the breakneck speed we were promised this year, but it still accomplished a lot.
To recap briefly: Daenerys Targaryen (Emilia Clarke) finally returned to Westeros—landing in Dragonstone, her family's old stronghold, to be exact. Speaking of Dragonstone, Samwell Tarly (John Bradley) discovered that there's a mountain of dragonglass under Dragonstone during his maester training in the Citadel. Cersei (Lena Headey) is bracing herself for war with Dany by allying with Euron Greyjoy (Pilou Asbæk), although the alliance threatens to damage her relationship with brother/lover Jaime (Nikolaj Coster-Waldau). In the North, Jon Snow (Kit Harington) is trying to rule the North differently than his predecessors, but is undermined by little sister Sansa Stark (Sophie Turner). And Arya Stark (Maisie Williams) continued to be a total badass by killing off the entire family of Frey men.
That's what we saw, but there's a lot of nuggets you may have missed. Here are some of my observations. Warning: Potential spoilers ahead.
The strength of the Wall
Throughout Sunday's premiere, various characters alluded to the strength of the Wall along the northern border of the Seven Kingdoms, made to keep the White Walkers and the undead out. That is likely foreshadowing of something big later this season, like the mentions of wildfire throughout Season 6 before that year's fiery finale.
First to mention the Wall was Sansa in her conversation with Jon ("We still have a wall between us and the Night King.") Then the new archmaester character played by Jim Broadbent said "The Wall has stood through it all." And, finally, we had the Hound (Rory McCann) looking into the flames inside a fireplace to see the dead march past the Wall.
Well, I'm pretty convinced the Wall is coming down this season—possibly as a big cliffhanger leading into the eighth and final season.
The Hound and fire
"Do you believe me now, Clegane?" Beric Dondarrion asked the Hound after he looked into the fire and saw his vision of the White Walkers passing the Wall. Has the Hound found faith in the Lord of Light?
What is really interesting here is that the Hound was scarred by fire as a child and has been afraid of it ever since. As filmmaker Ava Duvernay pointed out, that piece of backstory about the Hound now seems likely more than just a character detail, and integral to the story going forward.
Looking into the fire, the Hound was not afraid and, in fact, saw a vision within the flames. Perhaps his childhood trauma was fated. And perhaps now he will emerge as something of a fiery clairvoyant.
Related: A Guide to 'Game of Thrones' Season 7 Cameos
The gravedigger
Fans of George R.R. Martin's A Song of Ice and Fire novels got a pretty cool Easter egg in Sunday's premiere episode: The Hound echoing his story trajectory in the books as an actual gravedigger.
In A Feast for Crows, a gravedigger fitting the the Hound's likeness is described, teasing that the Hound is alive and well following a life-threatening brawl. (In the books, it is with Polliver, in the series it's with Brienne in Season 4.) When the Hound buries the father and daughter who are dead at the home he, Dondarrion and Thoros take shelter in, it appears to be a nod to that scene in the book.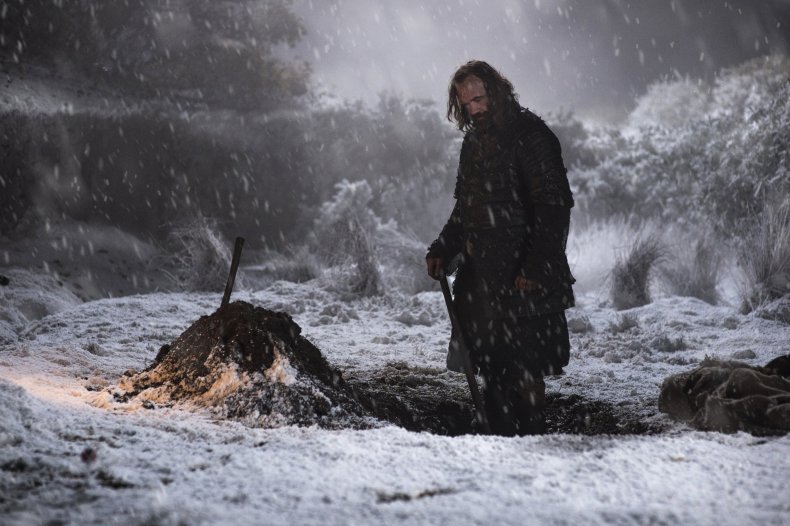 The scene is also a callback to Season 4. The father and daughter, who killed themselves rather than starve during a long winter, offered the Hound and Arya shelter in the Season 4 episode "Breaker of Chains." After the farmer kindly offered them a bed for the night, the Hound assaulted the father the next morning and took his silver. He argued with Arya that the farmer and his daughter would not survive the winter. He was right, although they may well have died partly because of his actions.
The care with which he buried their bodies in "Dragonstone" shows that the Hound, following his near-death experience and enlightenment via Brother Ray last season, is now a changed man and remorseful for his past behavior.
What is Euron's gift?
We'd guessed that Euron and Cersei could align and marry to unite their armies against Dany's huge armada. But I did not expect it this soon—or for Cersei to play hard-to-get as she did, turning down Euron's marriage proposal.
Rather than accept her decision, Euron made a vow to win Cersei over with a gift. "The surest way to a woman's heart is a gift. A priceless gift. I won't return to King's Landing until I have that for you," he said.
We are embarking into spoiler territory here, but that gift, it seems, will be at least two of the Martell-Sand clan responsible for poisoning and killing her daughter Myrcella in Season 5.
Spoiler pictures from the set in Spain last December for Season 7 filming showed Euron parading a captive Ellaria Sand (Indira Varma) and her daughter Tyene (Rosabell Laurenti Sellers)—as well as Yara Greyjoy (Gemma Whelan)—through King's Landing in chains. What better way to curry favor with the queen than by delivering two of the women who killed her daughter?
Game of Thrones airs Sundays at 9 p.m. on HBO.