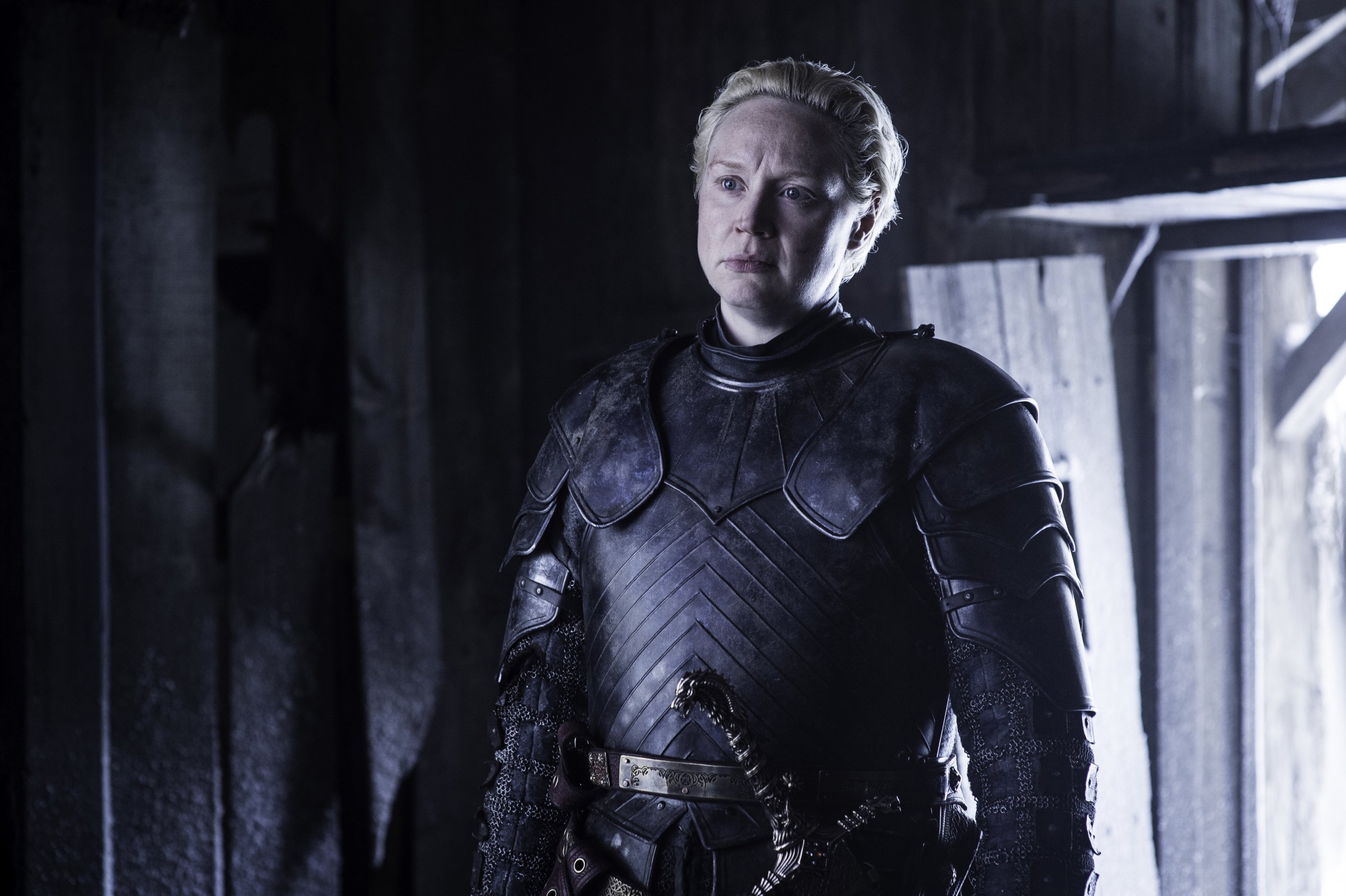 A Game of Thrones spinoff is coming and Brienne of Tarth is all in—if, of course, producers want her.
HBO revealed in May that it is workshopping five potential shows set within the huge, fantasy world created by George R.R. Martin to replace Thrones when it ends in 2018. The idea is that at least one of the pilots—all prequels—will be a worthy successor to the mothership and will go to series.
Game of Thrones has exhausted its tale of what mercurial life is like in Westeros and the fight for the Iron Throne. But in Martin's A Song of Ice and Fire books, there are vast unexplored lands and people that a prequel could explore. One of those places is Tarth, the ancestral home of GoT's warrior queen Brienne, played by Gwendoline Christie.
During a recent interview with Christie, I posited the idea of a Tarth-set origin story about Brienne. In the novels and Game of Thrones, Brienne is remarked on for her lack of conventional beauty and mocked for her physique. How did being an outsider shape her to become the Brienne we know? What was her relationship with her family like? How did she become so freakishly strong and fearless? All these questions would provide rich material for a series, à la Breaking Bad spinoff Better Call Saul, which honed in on Bob Odenkirk's slick lawyer Saul Goodman before he met Walter White.
"I have real love for Brienne of Tarth," Christie says. "She's such a fascinating character. There's so much there to mine and there's so much there to utilize, you can really explore so many storylines about Brienne of Tarth."
Related: Is Jon Snow going to die again? A breakdown of the new "Game of Thrones" Season 7 trailer
So, would the actor return to Brienne after Game of Thrones ends? "I'd always consider it for that particular character," she says. "Because that character is very dear to me. [She's] a tender woman, and an unusual woman. I've been so overwhelmed by the response to that character; it isn't just women that approach me, it's men, and people from all sorts of different backgrounds who somehow feel an affinity to Brienne and what she represents.
"I'd like to see more of that and I'd love to continue exploring it."
So far, Christie is in a small minority of actors eager to stay in the Game of Thrones world: Emilia Clarke ruled out a prequel role in an interview with Rolling Stone. Kit Harington echoed Clarke in an interview with Entertainment Weekly this week.
Martin is currently working with five screenwriters on ideas for the different prequels. The writers include Jane Goldman, best known for her work with Matthew Vaughn on X-Men: First Class and the Kingsman movies, and Max Borenstein, who wrote King Kong movie Kong: Skull Island.
Read more of Newsweek's exclusive interview with Gwendoline Christie about Game of Thrones and Star Wars in our next issue, on newsstands from Friday 14 July.
Game of Thrones Season 7 premieres Sunday 16 July on HBO