'Game of Thrones' Season 7 Has a 'Huge Cliffhanger,' Maisie Williams Says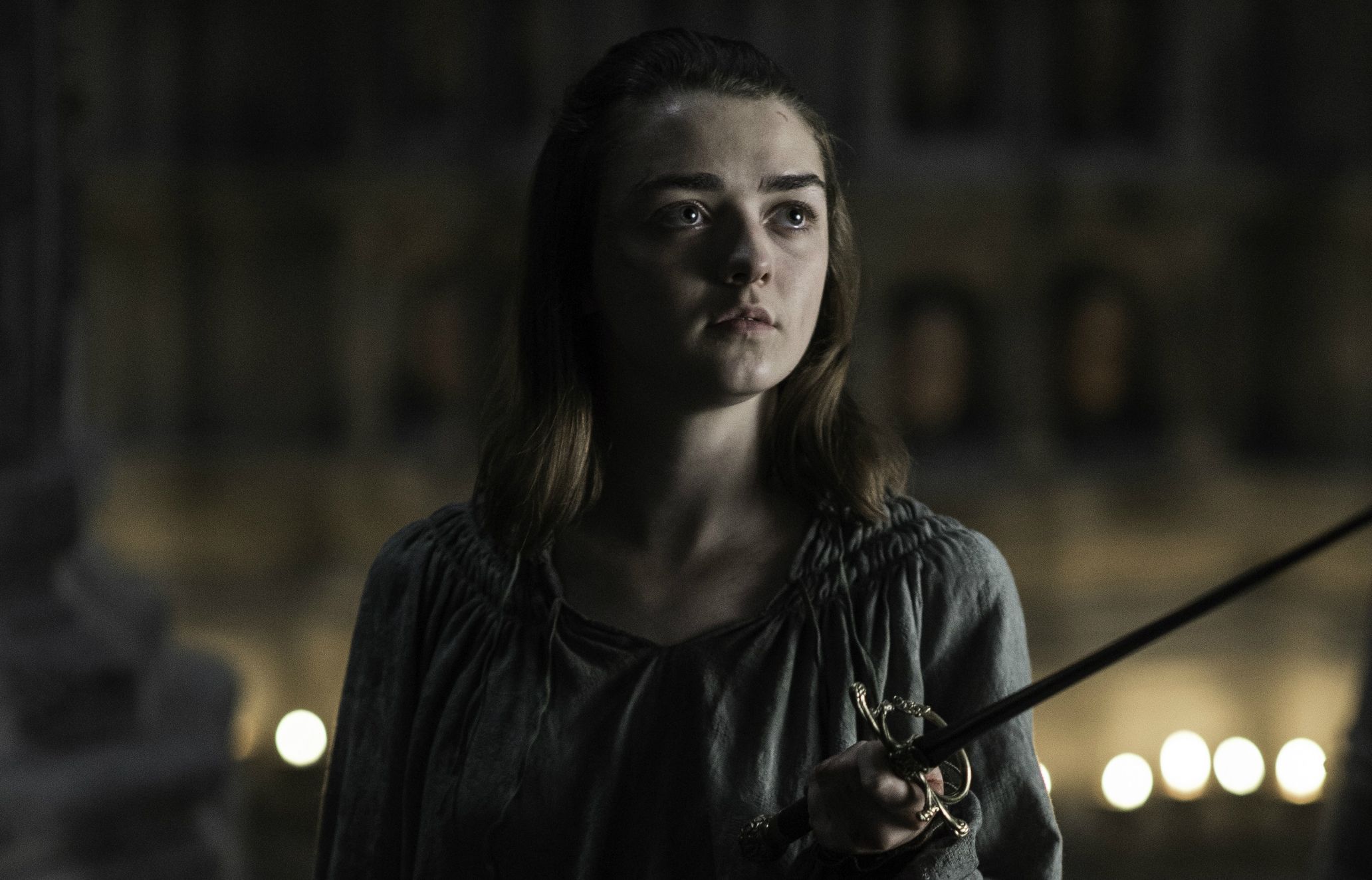 Game of Thrones' sixth season ended fairly conclusively, with our major players—Jon Snow, Daenerys Targaryen and Cersei Lannister among them—all progressing forward on the political chessboard that is the quest for the Iron Throne.
Next season won't be as satisfying, however.
Arya Stark actor Maisie Williams told Time Out that the seventh and penultimate season of Thrones, airing this summer, will feature a major cliffhanger.
"It's just kind of tumbling now. We've come to the climax and it's rolling down to the end. It's exciting," she teased.
The Season Six finale set the course for the show's final two seasons as Khaleesi Dany set sail for Westeros at last, Jon Snow galvanized the North and Cersei crowned herself queen following the death of her son, Tommen.
Related: Ten Movies and Television Shows to Watch in 2017
"I really felt like at the end of last season everything was set up for how it was going to end," said Williams. "Every character came to a little junction in their lives. Now we're all going to crash down together to however this show ends."
The actor added viewers should expect a "huge cliffhanger."
Historically, Thrones fans and cliffhangers are not best matched. The fifth season in 2015 ended with Jon Snow's murder at the hands of his mutinous Night's Watch brethren.
The year-long wait for the resolution of that plot twist was tough on viewers, and actor Kit Harington, who had to lie about his fate.
Will showrunners David Benioff and D.B. Weiss make viewers wait another 12 months by ending Season Seven on a cliffhanger?
Williams also told Time Out that she isn't sure her character, the youngest, sword-wielding Stark sibling, will survive through the end of Thrones ' final season. But, if she does, the original cast members who have evaded death plan to get matching tattoos to celebrate.
"We're all waiting to see if we do make it. I was lucky enough to be in Season One, even the pilot episode. If I do make it to Season Eight I will get it. It would be rude not to," she said.