Gavin Newsom Attacks Trump Republicans in 'Just Getting Started' Ad Campaign
The campaign defending California Governor Gavin Newsom against a recall drive released its first TV and digital advertisements Thursday, celebrating California's official June 15 reopening after months of pandemic-fueled shutdowns and attacking Trump Republicans.
"Governor Gavin Newsom is just getting started. And so is our California Comeback," concluded one ad.
"The same Trump Republicans who refused to accept the presidential election are back, passing voter suppression laws across the country," said another. "Now they've set their sights on California."
The recall campaign released three advertisements in total, two in English and one in Spanish. The ads "highlight Governor Newsom's historic California Comeback Plan and explain who is behind the Republican recall," according to a press release from Newsom's Stop the Republican Recall campaign.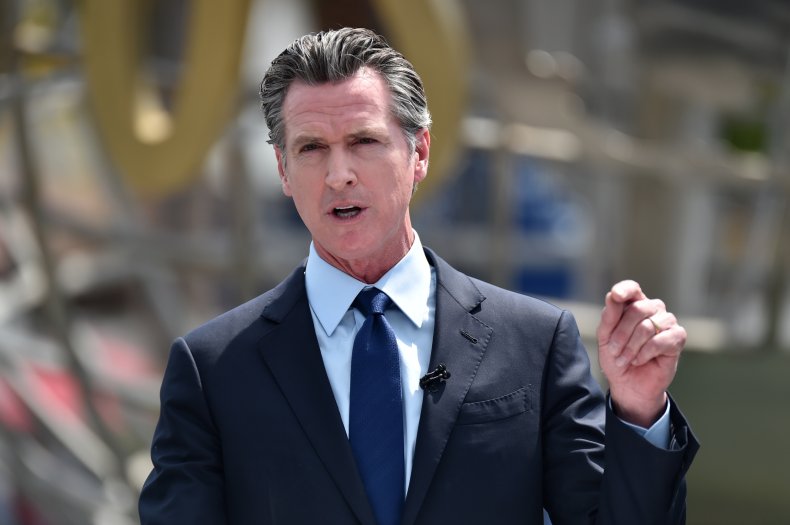 The recall effort aimed at removing Newsom from office, Recall Gavin Newsom, gathered enough signatures earlier this spring to qualify for a recall election. An election date has not yet been set, but experts have predicted it could take place as soon as September.
Recall Gavin Newsom lists a wide range of reasons for its drive to remove the Democrat from office that include his policy stances on immigration and guns. But recall organizers have credited the economic shutdowns Newsom ordered in response to the coronavirus pandemic with rallying anti-Newsom sentiment.
Newsom launched his Stop the Republican Recall campaign in March as recall organizers finished gathering signatures for their petition. The campaign's website says the recall effort is a "partisan, Republican coalition of national Republicans, anti-vaxxers, Q-Anon conspiracy theorists and anti-immigrant Trump supporters."
Newsom also mentioned two right-wing groups, the Three Percenters and the Proud Boys, while listing recall supporters during an appearance on The View in mid-March. Recall organizers have denied connections to QAnon and the Proud Boys, and Republican strategist Dave Gilliard told Newsweek earlier this year that the recall effort is not solely driven by Republican voters.
Newsom's campaign has support from several high-profile members of the Democratic Party, including Vermont Senator Bernie Sanders, California Senator Alex Padilla and former Georgia gubernatorial candidate and activist Stacey Abrams.
President Joe Biden also "clearly opposes" the effort to remove Newsom from office, according to a tweet White House press secretary Jen Psaki posted earlier this year.
Several Republicans have said they plan to run against Newsom, including his 2018 gubernatorial challenger John Cox, former San Diego Mayor Kevin Faulconer and former Olympian and reality star Caitlyn Jenner.
There is no limit regarding the number of candidates who can challenge Newsom. In fact, the last gubernatorial recall election that took place in California saw more than 100 candidates run against then-Governor Gray Davis, who was removed from office and replaced by Arnold Schwarzenegger.
The Newsom campaign's early focus on Trump Republicans is a strategy Gilliard predicted.
"I think that one of the Democratic strategies is going to be to try to make this a repeat of the presidential election, paint the Republicans as just proxies for [former President Donald] Trump and try to motivate their voters by injecting Trump into this," Gilliard told Newsweek in February. "The Republicans, what they need to do is keep this completely on Gavin Newsom and his job performance."
This story has been updated with additional information and background.