Gavin Newsom Says 'There's No Reason to Panic' as First Omicron Case Found in California
California Governor Gavin Newsom discouraged people from panicking as word spread Wednesday that the first U.S. case of the Omicron variant was detected in the Golden State.
"CA's large-scale testing and early detection systems have found the Omicron COVID-19 variant in California," Newsom tweeted, adding that Americans "should assume that it's in other states as well."
"There's no reason to panic--but we should remain vigilant," the governor's tweet continued. "That means get vaccinated. Get boosted. Wear a mask indoors."
Dr. Anthony Fauci, the chief medical advisor to President Joe Biden and the director of the National Institute of Allergy and Infectious Diseases, confirmed the variant's detection during a Wednesday afternoon press conference at the White House.
He said that the patient, who tested positive for the virus on November 29, had returned to the U.S. on November 22 after traveling to South Africa, where the variant was first detected.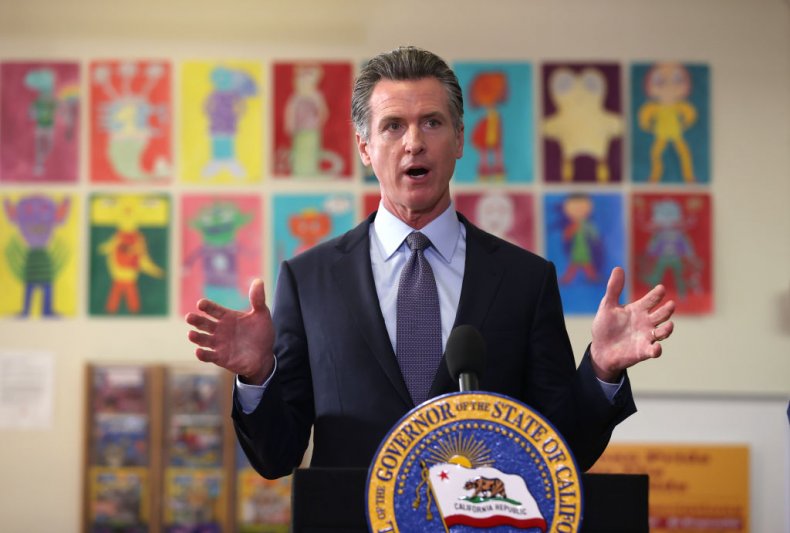 "The individual is self-quarantining, and all close contacts have been contacted, and all close contacts thus far have tested negative," Fauci told reporters. "The individual was fully vaccinated and experienced mild symptoms, which are improving at this point."
He added: "We knew that it was just a matter of time before the first case of Omicron would be detected in the United States."
The Omicron variant was first reported to the World Health Organization (WHO) by health officials in South Africa on November 24. Two days after that initial report, the WHO held a meeting to discuss the new strain, during which it was officially named "Omicron" and labeled a "variant of concern."
Shortly after the WHO's designation, Biden announced a travel ban for individuals seeking to travel into the U.S. from eight countries in Africa. More than a dozen other nations announced similar travel restrictions as concern about the variant spread.
The CDC later implored airlines that transported travelers into the U.S. from those eight countries within the last two weeks to share passenger information with the agency.
At the Wednesday press conference, Fauci encouraged Americans to get vaccinated against the virus if they have not already done so and seek out a booster shot if they have already been fully vaccinated. He also encouraged people to wear masks while spending time around other people in indoor settings.
Officials from the California and San Francisco departments of public health reiterated Fauci's recommendations and Newsom's calls to avoid panicking in a joint statement shared with Newsweek.
"We must remain vigilant against this variant, but it is not a cause for panic," the statement read in part.
It went on to say the state is boosting airport COVID-19 testing of passengers arriving from locations that have been identified as areas of concern by the Centers for Disease Control and Prevention (CDC) to "help detect and prevent the spread of this new variant."
"We recognize that everyone is exhausted, and the news of a new variant can be overwhelming," the statement continued. "It is important that we collectively focus on the things we know prevent the spread of COVID-19, and its variants."