News Host Laughs at Prince Harry and Meghan Markle's 'Speechless' Afghanistan Statement
Prince Harry and Meghan Markle's statement saying the fall of Afghanistan left them "speechless" caused a U.K. news presenter to burst into laughter.
The Duke of Sussex served on the frontline in Afghanistan, firing on the Taliban from behind the controls of an Apache helicopter.
Now he has, like many veterans, been left watching as the Taliban swept back through the country as American troops withdrew.
Harry and Meghan said in a statement on their website: "The world is exceptionally fragile right now. As we all feel the many layers of pain due to the situation in Afghanistan, we are left speechless."
However, the intervention provoked amusement from Simon McCoy, a former BBC News presenter now at a new channel GB News, with a remit to cover controversial issues.
Co-host Kirsty Gallacher announced: "Now, Harry and Meghan have broken their silence to say they are speechless about the situation in Afghanistan."
McCoy then burst out laughing, before adding: "Sorry, only they would break their silence to tell us they are speechless."
The pair were back on air Thursday and acknowledged that Wednesday's exchange produced a backlash that saw McCoy labeled "bitter and twisted."
They found themselves reporting on Meghan and Harry again after a new epilogue to the biography Finding Freedom was serialized in People.
It included a quote from a friend of Meghan's suggesting the royal's had not taken ownership following the couple's allegations in their bombshell Oprah Winfrey interview.
McCoy said: "Do we need to talk about this? I get myself into trouble every time."
He added: "What was I, 'bitter and twisted,' yesterday? I wonder what I'll be today."
The rest of Harry and Meghan's statement read: "As we all watch the growing humanitarian disaster in Haiti, and the threat of it worsening after last weekend's earthquake, we are left heartbroken.
"And as we all witness the continuing global health crisis, exacerbated by new variants and constant misinformation, we are left scared.
"When any person or community suffers, a piece of each of us does so with them, whether we realize it or not. And though we are not meant to live in a state of suffering, we, as a people, are being conditioned to accept it. It's easy to find ourselves feeling powerless, but we can put our values into action—together.
"To start, we encourage you to join us in supporting a number of organizations doing critical work. We also urge those in positions of global influence to rapidly advance the humanitarian dialogues that are expected to take place this fall at multilateral gatherings such as the U.N. General Assembly and the G20 Leaders' Summit.
"As an international community, it is the decisions we make now—to alleviate suffering among those we know and those we may never meet—that will prove our humanity."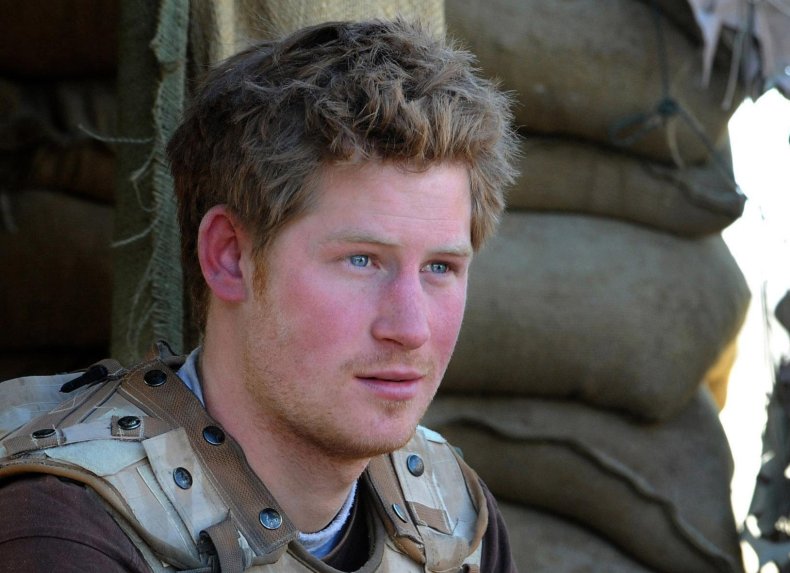 In Focus
Prince Harry sits at an observation post in Helmand Province on January 2, 2008 in Southern Afghanistan during his first tour of service. The prince went on to serve on the front line again from September 2012 to January 2013.
Launch Slideshow

3 PHOTOS