Attorney George Conway called for a "criminal investigation" into former President Donald Trump over his alleged attempt to "coerce" acting Attorney General Jeffrey Rosen to declare that the 2020 election was "corrupt," despite no evidence to support the claim.
Handwritten notes from a December phone call between Trump and Rosen said Trump told the acting attorney general to "just say the election was corrupt and leave the rest to me" and Republicans in Congress, the Associated Press reported at the end of July.
Conway, the husband of former Trump senior counselor Kellyanne Conway, argued in a Friday morning interview with MSNBC that this alleged action by Trump was criminal and amounted to attempted coercion of the Justice Department.
"This was absolutely one of the most dangerous moments in American history, the most dangerous moments by a president of the United States," said Conway, who has long been critical of the former president—even as his wife served as a prominent Trump spokesperson and adviser.
Conway described Trump's alleged actions as a "self-coup."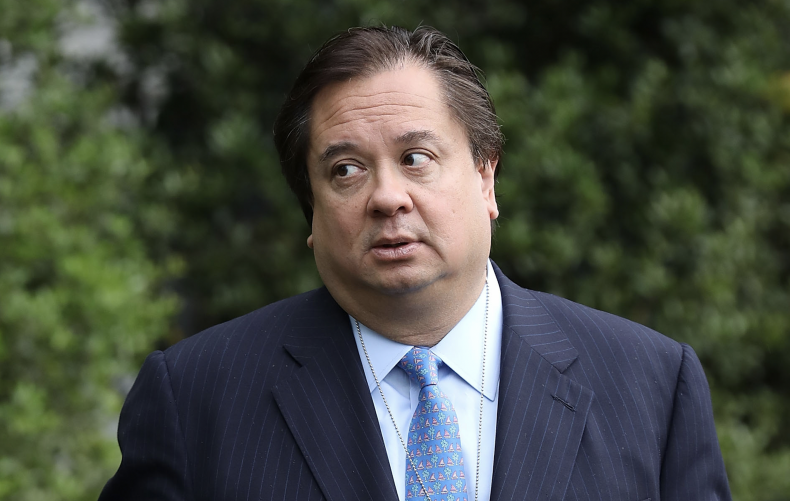 "This is the most extreme possibility, that he would try to use the mechanisms of government, particularly the Department of Justice, to perpetuate himself in office indefinitely and launch a self-coup," the lawyer said. If the allegations are true, Trump appears to have violated the Hatch Act and engaged in a conspiracy to defraud American voters, Conway said.
"He was attempting to coerce the Department of Justice, coerce Rosen into engaging in what was a purely political act, precisely because they had told the president there was no interest of the United States in this, that there was no illegality, there was no law enforcement function performed by the Justice Department. And then he, then Donald Trump, went on to basically say, Just say it, just say it—make this statement," Conway explained.
Trump continues to claim, as he did consistently in the wake of the 2020 election, that President Joe Biden won through widespread voter fraud. That allegation has been thoroughly litigated in state and federal courts and wholly discredited. Former Attorney General William Barr resigned last December—before the phone call between Trump and Rosen—after he angered the former president by saying there was "no evidence" to corroborate claims of widespread voter fraud.
Since the November election, dozens of election challenge lawsuits filed by Trump and his supporters have failed in state and federal courts. Even judges appointed by Trump and other Republicans have rejected the often bizarre allegations. Furthermore, audits and recounts in key battleground states—including in places where the election was overseen by pro-Trump Republicans—have reaffirmed Biden's win.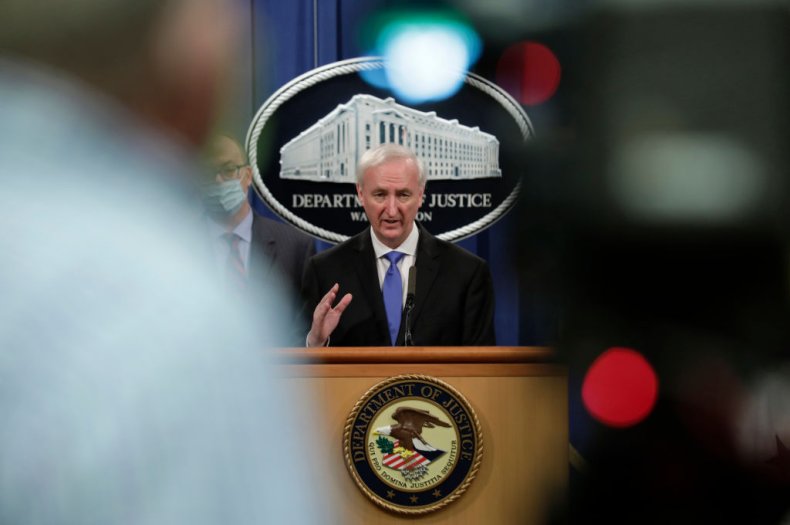 The Cybersecurity and Infrastructure Security Agency at the Department of Homeland Security said after the election that it was the "most secure in American history." The federal agency, which was led by a Trump appointee at the time, asserted that there was "no evidence that any voting system deleted or lost votes, changed votes, or was in any way compromised."
In addition to allegedly pressuring Rosen in his efforts to remain in office, Trump reportedly urged Georgia Secretary of State Brad Raffensperger, a Republican, to "find me 11,780 votes" so he could win in the swing state. A recording of that phone call was leaked to the media. Raffensperger declined to succumb to the president's pressure.
Newsweek reached out to Trump's press office for comment but did not hear back before publication.