George Osborne Abandons Target To Restore Surplus By 2020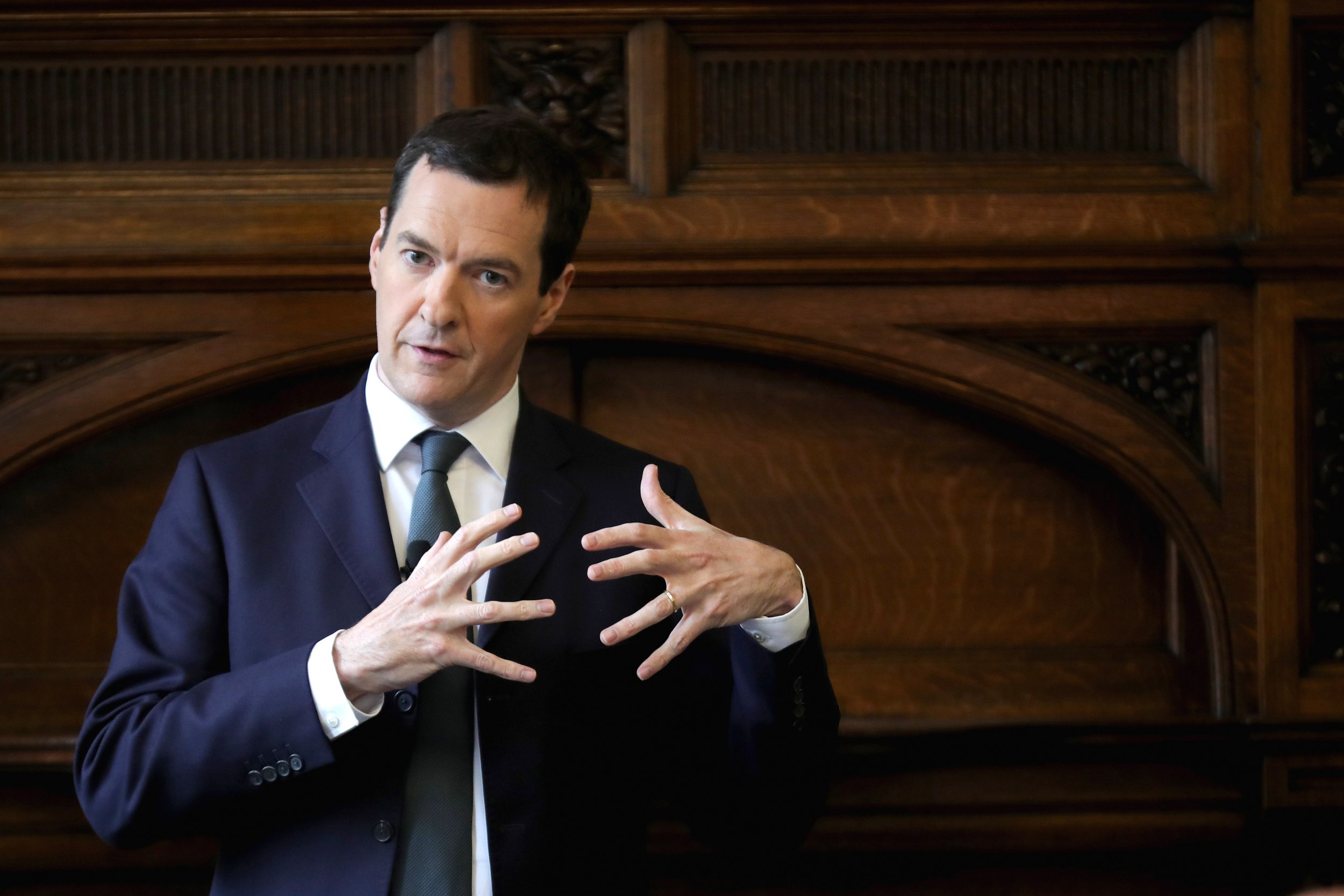 Britain's chancellor George Osborne has abandoned his target to restore government finances to a surplus by 2020.
In a speech in Manchester, in the north of England, on Friday, the chancellor said that the government needs to be "realistic," given the uncertainty in light of Britain's decision to leave the European Union (EU). Osborne campaigned to Remain.
"The government must provide fiscal credibility, so we will continue to be tough on the deficit but we must be realistic about achieving a surplus by the end of this decade," he said.
The news came one day after the governor of the Bank of England, Mark Carney, warned that the economy was suffering from "economic post-traumatic stress disorder."
At the budget in March, Osborne admitted he would fail to meet his promise to cut debt as a share of gross domestic product this year. Also last year, he rowed back on his cap on welfare spending.
The promise to run a surplus from 2019 to 2020 and then after in all "normal" times was meant to create himself a legacy as the chancellor who balanced the U.K.'s books.
In a speech Friday, Osborne said: "As the governor (of the Bank of England) has said, the referendum is expected to produce a significant negative economic shock to our economy. How we respond will determine the impact on jobs and growth."
Achieving a budget surplus was one of Osborne's most-coveted economic goals.