Geraldo Rivera Blasts 'Vaccinated D***Heads' Who Urge Rejecting Vaccines for 'Freedom'
Fox News personality Geraldo Rivera expressed frustration with unvaccinated Americans and those who encourage them to "fight for their freedom" after the U.S. surpassed 700,000 deaths due to COVID-19 last week.
On Friday, the U.S. passed another grim milestone, with more than 700,000 people dying due to the novel coronavirus since the first case of COVID-19 was discovered in the country in January 2020. Despite vaccines being available since early December and widely available since the spring, thousands of largely unvaccinated Americans have continued to die every week.
"Open-minded & inclusive, I'm friends with all kinds of people. But as we pass 700,000 #Covid dead, I have zero tolerance for anti-Vaxers. Most of all, I detest vaccinated d*** heads who urge the unvaccinated to 'fight for their freedom,' the mob urging the man on ledge to jump," Rivera tweeted on Saturday.
Fellow Fox News personalities like Tucker Carlson have spread skepticism about the COVID-19 vaccines and have been highly critical of vaccine mandates ordered by President Joe Biden. Former President Donald Trump, whom Rivera has called a longtime "friend," has insisted that you must "allow people their freedom" when it comes to getting vaccinated against COVID-19.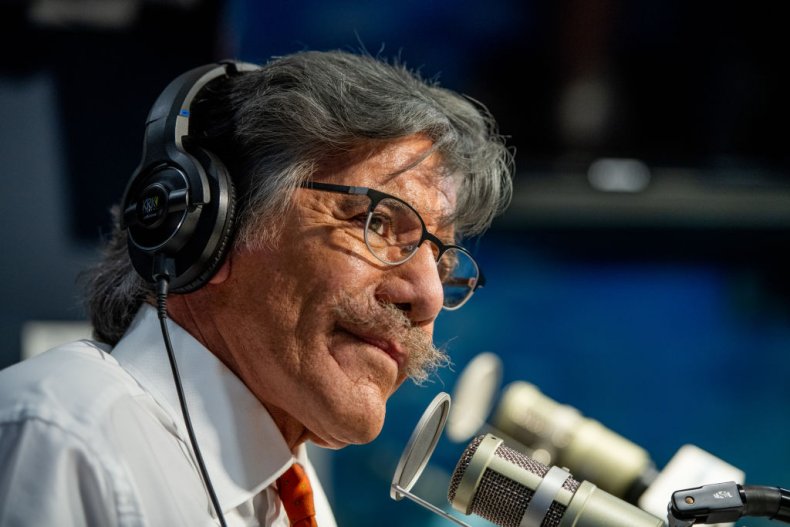 Trump has encouraged Americans to get vaccinated, however. The former president has touted the swift development of COVID-19 vaccines as one of the signature achievements of his presidency. Yet polls have shown that conservatives and Trump supporters are more like than others to be skeptical or hesitant when it comes to getting a COVID-19 vaccination.
As of Sunday morning, the U.S. has seen more than 701,000 deaths due to COVID-19—or about 211 deaths per 100,000 people, according to The New York Times tracker. Although new infections and deaths are currently declining, there are an average of more than 108,000 new cases and more than 1,800 deaths reported. More than 78,000 people are hospitalized due to COVID-19 per day on average.
When it comes to vaccinations, just over 56 percent of all Americans are fully vaccinated while 65 percent have received at least one dose. Notably, no vaccines have yet been approved for children under the age of 12, who make up a sizable portion of the unvaccinated population. When it comes to those 12 and older, 65 percent have received both doses of the vaccine, while 76 percent have received at least one dose.
Newsweek reached out to Rivera for comment but did not immediately receive a response.