Tucker Carlson's 'Vaccine Misinformation' Influenced Dad Who Died of COVID, Daughter Claims
The daughter of an unvaccinated man who recently died of COVID-19 has blamed "misinformation" from Fox News host Tucker Carlson for her father's death.
Katie Lane said that videos about the vaccines the featured Carlson "played a role" in her father's untimely demise during an interview with CNN's John Berman on Monday. Patrick Lane, of Snohomish, Washington, died on September 10 at the age of 45. He had no pre-existing conditions and was thought to be in good health before contracting the virus.
"He watched some Tucker Carlson videos on YouTube," Katie Lane said after being asked what particular media source caused her father to become vaccine hesitant. "And some of those videos involved some misinformation about vaccines. And I believe that that played a role."
Lane also said that her father "wasn't by any means right-wing" but had "consumed media from both sides." Lane said that "misinformation from one of those sides made him hesitant" and he was waiting on full approval from the Food and Drug Administration (FDA) before becoming vaccinated himself. Son Evan Lane said that his father "was not anti-vaccine" and likely would have taken an approved vaccine.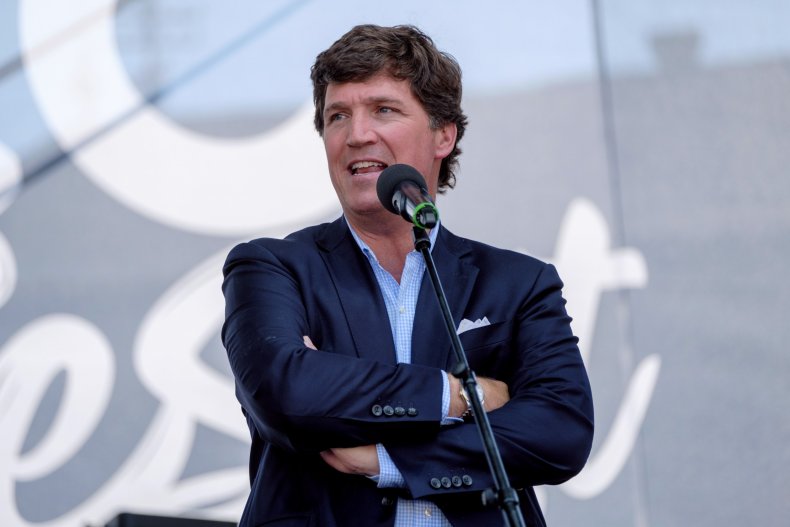 Patrick Lane came down with COVID-19 symptoms only days before the FDA granted full approval to the Pfizer/BioNTech vaccine last month. Despite his apparent good health, his condition quickly deteriorated and he passed away less than two weeks later. According to his daughter, the final words he said to his wife were "he wished that he was vaccinated."
Katie Lane made similar comments during an interview with local NBC affiliate KING-TV last week, specifically saying that information her father received by watching videos of Carlson had resulted in him becoming "a victim of misinformation."
Carlson and guests on his show have repeatedly pushed doubts about the safety of the vaccines. In July, Carlson argued that "a huge number of vaccinated people are getting COVID" after receiving an "experimental" inoculation and insisted that Democrats were "lying" about the vaccine and the virus.
The Fox News host also falsely claimed that the vaccine "isn't good for" college students and compared a vaccine requirement for federal employees to "sterilization." At other times, Carlson has promoted the vaccine, admitting at least once that "the vaccine does have benefits" such as reducing the severity of COVID-19 and lowering the likelihood of hospitalization.
It is not clear whether Carlson himself has been vaccinated, although he has said that inquiring about vaccination status is a "super vulgar personal question." However, other Fox News hosts did volunteer that they were personally vaccinated at least 11 times between January and July of this year.
Newsweek reached out to Fox News for comment.