Geraldo Rivera Dismisses Mail-bomb Threat: 'This Whole Thing Was an Elaborate Hoax'
While many news outlets linked the series of explosive devices and suspicious packages sent to top Democrats and critics of President Donald Trump to a fevered political climate generated by Trump, Fox News Group channels have been offering different explanations.
Regular contributor Geraldo Rivera ramped up the conspiracy theory talk on Thursday, speculating that Russians may have been behind the packages, according to Media Matters.
The Fox Business host of Trish Regan Primetime set the tone for the discussion about to take place when she said, "It seems to me that [the media] keep hitting this idea that it's somehow Donald Trump's fault. You can't point fingers at just one person and say nobody else is to blame."
Regan then asked Rivera what he thought about the origin of the packages sent to figures such as former U.S. President Barack Obama and ex-Secretary of State Hillary Clinton.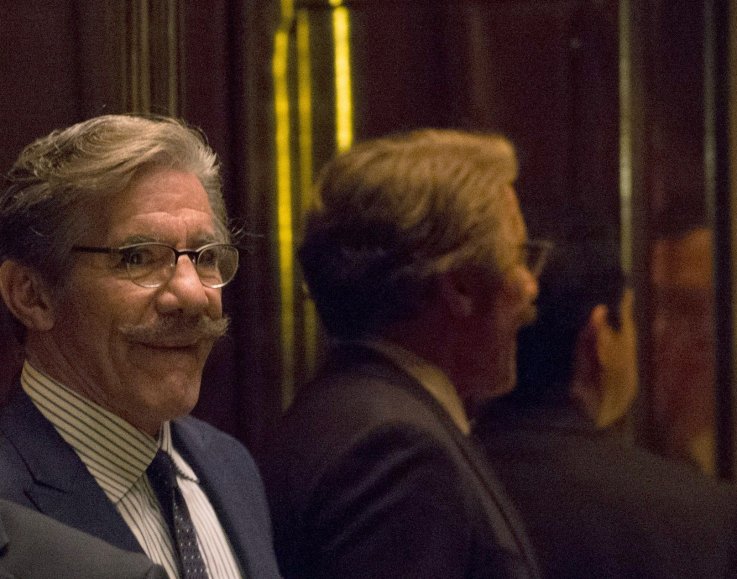 Prefacing his remarks, Rivera said, "At the risk of sounding like a far right-wing lunatic, I have to say that I believe that this whole thing was an elaborate hoax. I believe that those bombs were never intended to explode. I think those bombs were intended to further divide the American people."
Offering no evidence, he said it was "entirely plausible" that the person responsible was "someone who wanted to embarrass President Trump" or "somebody who wanted to affect American political life. It could have been a Russian invention," he said.
Bomb threat: Here's everyone who's been targeted and everything we know so far
The FBI has not revealed any details about who might have been responsible, and the absence of information has seen social media awash with people peddling theories.
A spokesperson for the president's son Donald Trump Jr. was forced to defend his liking of tweets that suggested the packages were "fake bombs made to scare and pick up blue sympathy vote."
"It's common knowledge that on Twitter, 'liking' a tweet doesn't automatically equal an endorsement of a tweet," the spokesperson said.
"And unlike the establishment media, which jumped to blame the president for these mailings without any actual evidence, Don is withholding judgment and not speculating on the matter until we hear more concrete evidence from those investigating it," the spokesperson added, according to theHuffington Post.
Trump Jr., who is executive vice president of The Trump Organization, had earlier denounced the packages and condemned the actions "regardless of party or ideology."
Meanwhile, former Vice President Joe Biden, who was one of the targets of the packages, said he hoped the incident could be the impetus to putting the country back together again.
"This division, this hatred, this ugliness has to end. Words matter," Biden said Thursday at the State University of New York at Buffalo.
Geraldo Rivera Dismisses Mail-bomb Threat: 'This Whole Thing Was an Elaborate Hoax' | U.S.