Fox News' Geraldo Rivera Turns on Donald Trump: 'Liz Cheney Is Right'
Fox News contributor Geraldo Rivera has backed GOP lawmaker Liz Cheney, who is outraged at Donald Trump's role in the insurrection in the U.S. Capitol and has called for the president's impeachment.
Some Republicans are coming forward to support Trump's removal from office following the fatal violence in Washington, D.C. last week, and Rivera—who has been a constant supporter of Trump—has criticized his recent actions.
Rivera tweeted that Trump was a "loyal friend" who had been "hounded without mercy by Democrats intent on destroying him from Day 1."
"Then he lost the election. It made him crazy or revealed a dysfunction I had refused to see. He then unleashed a mob to make war on their own government. 5 to their doom," he wrote, referring to the five people whose deaths were linked to the violence.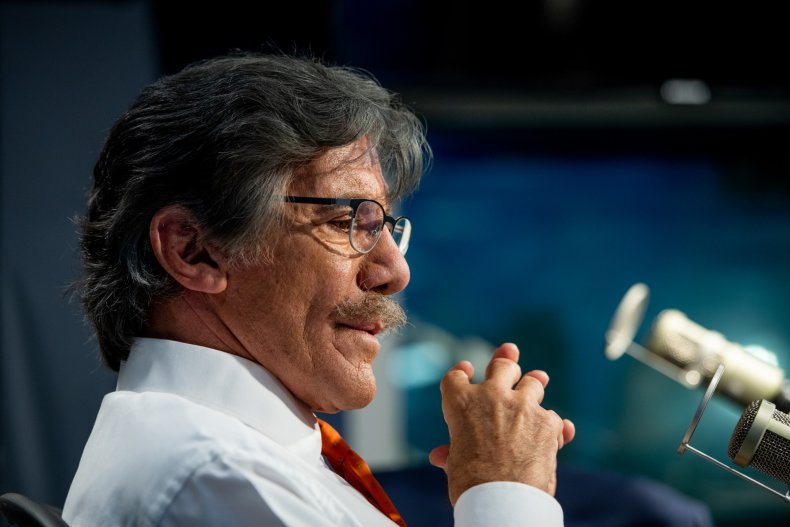 "@LizCheney is right," he added, referring to the House's third most senior Republican, who backs the impeachment of Trump. She said in a statement on Tuesday that there "has never been a greater betrayal by a president of the United States of his office and his oath to the Constitution."
Rivera did not mention the word impeachment in his tweet and it is unclear if he is personally calling for Trump's removal from office via such a process, or simply agrees with Cheney's sentiment about betrayal. He had previously said that impeachment would cause "more division."
Newsweek has contacted Rivera for comment.
The Fox News contributor had earlier criticized Trump's claim that his comments ahead of Wednesday's violence were "totally appropriate."
"#DonaldTrump defiant and accepting zero blame for the insurrection that killed five," Rivera tweeted, "terrified everyone from VP Pence, @SpeakerPelosi and defaced our national shrine, the U.S.Capitol."
Although an ally of Trump, Rivera has been critical of him recently, saying last month on Fox News that he should accept his election defeat. "I want the president, my friend, the current president, the 45th president to understand it is over, the Electoral College has voted," he said in December.
On Wednesday, the House moves forward with a vote to charge Trump with inciting violence against the government of the United States. As well as Cheney, Republican congressmen John Katko (NY) and Adam Kinzinger (IL) have said they will vote for impeachment.
Vice President Mike Pence has said that he does not support calls for Trump's removal through the 25th Amendment, in which the president would be deemed unfit for office.
But seven GOP members of the House, led by Pennsylvania Republican Brian Fitzpatrick, have called for an official censure of the president.
Newsweek has contacted the White House for comment.
The graphic below by Statista shows how Americans feel about the removal of Trump from office before the inauguration of President-elect Joe Biden.